Page 6 of 6 •
1, 2, 3, 4, 5, 6
Tala felt some weight on her chest as her hearing began to come back before she could gather the strength to open her eyes. The first thing she saw when she opened them was Blimp who was doing some sort of ritual on her. 

He was also slightly glowing. 

It wasn't until she actually cleared the mental cobwebs that she felt gentle waves of... Something coming from the tiny creature. They penetrated her overworked mind and calmed her nerves and pain like she had never felt before. She gently picked up the small chao as she got back to her feet and looked over herself to see if she had any further injuries. 

"Damn bracelets are busted again." She mumbled to herself as she looked to the dark hedgehog who was giving her a concerned look. "I'm... Fine actually. Uhh, what did Blimp do exactly? I feel... Good. Like somehow I don't have to worry so much right now. "

She glanced over to the silver wolf who was still aways from them to see he was still there safe and sound. She then felt a familiar energy. Human energy. Tala slowly turned round to see the armoured human standing before them,  a heavily damaged mech behind him. It has a buckled leg and a plethora of bullet holes, along with part of the side being blown away completely by some sort of blast that she didn't see happen. 

'I must have been out when this happened.' She pondered. 'How on Mobius is this thing still standing?'

At that thought, the mech started to trudge towards them again, the robot equivalent to a heavy limp hindering it's movement. Just as Tala was about to power up her energy to throw a ball of darkness at it,  the group of chao who had been previously hiding reappears from nowhere and all floated in front of the red female with determined looks on their tiny faces. 

Her face turned to one of confusion and disbelief as the chao all began to glow slightly and a ball of light energy began to form in the middle of where they were. They formed a circle and each held their stubby hands outwards towards the light that was growing in size. 

'
"What's going on? "
_________________
The best things in life are always someone elses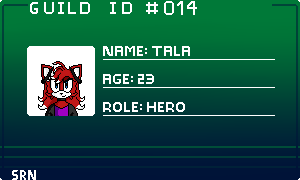 My OC Bios:
Tala the wolf
Yukiko Crescent
Zephryos Dumisa
Malakai Lerato

ForevaYoung

Master Member





Posts

: 555


Join date

: 2016-06-04


Age

: 26


Location

: Special blanket fort



Shade still had no idea where the wolf was and he breathed heavily, "he has to be somewhere close," Shade thought, hoping the wolf would just appear so Shade wouldn't have to run anymore. However, the wolf didn't appear which worried Shade until he saw the lake, "we're close, good," and he ran over before beginning to pant a bit.

Shade eventually stopped running and leaned against a tree to catch his breath. Blimp was still doing what he was doing, unaware of the nearby threat. Suddenly, the mech appeared out of nowhere and Shade just managed to run out of the way, "our father, who art in heav'n," Shade then looked at the mech before closing his eyes, "hallowed be thy name."

The mech was just about hit Shade and Tala but someone new suddenly burst out of the trees and began to attack the mech. Instinctively, Shade began to slowly move out of the way until Tala woke up and stood up by herself. Shade smiled a little when she said she was alright, but Shade still doubted her a bit. Shade then tried to figure out how Blimp could do something before the answer clicked.

"Actually, I think I know what the answer is," Shade started, looking at Tala, "since both Blimp and I were exposed to Lazari DNA, we both absorbed the natural psychic abilities of the Lazari. I received telekinesis and Blimp must have absorbed some kind of advanced telepathy, Shade looked at Blimp who finished using his powers, "I guess Blimp discovered his powers before me."

Shade soon sensed, just for a second, where the wolf was which made Shade confused. "Woah, what was that?" Shade took a step back and leaned against a tree, "I need to catch my breath, sorry," he then got frightened by the sound of a grenade which caught Shade's attention. He looked at the robot and his jaw dropped when he saw it trudging towards them, his face half destroyed.

Shade then watched at the Chao, Blimp included, all began to create this ball of light with their power, "I think, I think they're trying to protect us,"he said, smiling before cooing at the Chao. They answered and Shade nodded, "they are. They're protecting us from the robot."
_________________
Even the largest of leaps can't be accomplished by first learning to walk.
I'm an Avenger who left the Shire and attended Hogwarts to become a Jedi.
Proud Creator of:
Shade the Lazarhog
Profile Picture created by:
ForevaYoung

Shade the Lazarhog

Expert Member





Posts

: 416


Join date

: 2015-10-17


Age

: 16


Location

: A coffin, again



( OOC: Been over three days. Taking my turn and passing again as I don't have anything meaningful to add right now. )

C.S.O.

Hero





Posts

: 2482


Join date

: 2015-07-04


Age

: 38


Location

: Toronto, Ontario, Canada



(It's almost been three days, should I skip Foreva if she doesn't post soon?)
_________________
Even the largest of leaps can't be accomplished by first learning to walk.
I'm an Avenger who left the Shire and attended Hogwarts to become a Jedi.
Proud Creator of:
Shade the Lazarhog
Profile Picture created by:
ForevaYoung

Shade the Lazarhog

Expert Member





Posts

: 416


Join date

: 2015-10-17


Age

: 16


Location

: A coffin, again



Page 6 of 6 •
1, 2, 3, 4, 5, 6
Similar topics
---
Permissions in this forum:
You
cannot
reply to topics in this forum