Mount Stormtop. The infamous mountain located not too far away from the Iron Fortress. At the base of the mountain was a small village called, you guessed it, Stormtop Village. It was part of the Dragon Kingdom, and lots of traces of Eastern culture as we know it were found in the buildings, people and dishes. It was a beautiful place, safe from one thing. The scorched surface of the mountain itself.

The scars of the rule of the Iron King and Queen were visible all across the mountain. The Queen had set it ablaze when the people refused to listen to her rule, and that was her way of taking revenge. The people of the surrounding villages and towns had suffered immensely from the raging fires, having to deal with drought, failing harvests and much more. Thankfully, Sonic and Tails had managed to stop the fire with the Fan of Fen Xing, and the people had started to recuperate from the disaster. The Freedom Fighters had driven away the Iron King and Queen from the Iron Fortress, and the people were once again free. 

The smith of Stormtop Village, who was also the jeweler, knew there were some valuable gems to be found on the mountain, and with the fire put out, it was now safe to go on a journey onto the sloped. He had put out a quest at the guild, and thankfully for him, the spots filled up very quickly. Three heroes, all three travelling all the way to the mountain, just to go find gems and raw materials for him. How amazing was that? It was as if he was hiring his own staff! ....maybe in a way he was kind of hiring freelancers but that didn't matter to him!! 

He awaited the arrival of the small plane patiently, surrounded by three large backpacks filled to the brim with survival gear and mining equipment. As soon as the guild plane landed, he jumped up and fixed his jacket. Two people stepped out the plane. Or so it seemed, at least. Upon closer inspection, the man noticed a third figure floating between the two other men. "Ahhh, my heroes! Welcome welcome to Stormtop Village!!" the man said to them in a loud, brash, yet friendly tone. "I hope your trip was safe and comfortable." He looked the three up and down, and noticed a slight problem. 

The man turned to Aries and frowned. He looked back at the stock he had collected for the three, and switched back and forth a few times before inhaling deeply and sighing rather loudly. "How could I oversee this. I have made a mistake. Uhm. Mister Aries I believe it was? I see to it you get a replacement for your gear. I didn't know you were going to be... this small..." The smith awkwardly brushed his hair out of his face and scratched himself behind his ear with a cheesy grin plastered on his face. "My deep and sincere apologies." The man called over someone else, spoke to said person for a short second in a different language, and then turned back to his three heroes as the other person ran off to grab the supplies for Aries. 

"So, the task is very simple and clear. You have three days to go up the mountain, gather as many things and gems as you can, and then come back down again. I have heard there are a few caves and caverns in the side of the mountain as well, so if you're luck you'll stumble upon those as well. Be careful for loose debris, and please don't die while you're still up there, I would like to get my stuff back in the best shape as possible. That's all for now! Good luck and I will see you in three days!" he said as he turned around and walked away, back to his own workshop. 

He certainly was a strange fellow, that was for sure. But, the man was certain the hedgehog, the fox and the wisp would be fine. After all, the guild wouldn't send incompetent people out, would they?
_________________
Casually succumbing to existential dread
Adorable avatar by 
MultiLefaiye
My characters' bios can all be found on
Toyhou.se
. 

Dione

Staff





Posts

: 584


Join date

: 2016-01-05


Age

: 20


Location

: A pillow fortress



"...I didn't know you were going to be... this small..."

Aries adjusted his scarf awkwardly, they had only been out of the plane for a whole of five seconds and things were already... weird. He touched the blue gem in-laid on his necklace with a wispy tentacle hand, Deux wasn't here so he couldn't let anything happen to this - but he'd be fine on his own. He assured him before they left, so even if something happened to this ever important necklace all he had to do was get back home. He slowly shook his head at the apology with a smile, trying to affirm that no one could have expected a little guy like him to tag along on a guild quest. 

All they had to do here was collect some gems... and things. Whatever things were. Easy. Aries thought to himself. We'll have plenty of stuff to hand over after three days. He hovered like Mobians walked, so he wouldn't have to worry about watching his step. His gaze turned to the backpacks full of equipment, all sized appropriately for who they were meant for. Except for Aries, because he was a wisp and they don't tend to make wisp sized things. Their client had said that he'd receive a replacement, so it couldn't have been that big of a deal, right? Either way, he was curious about his ability to lift any of these backpacks should the need arise, so that's what he hovered up to first.

Well, the first issue did not take long to find as he tried to slip his tentacle arms through the straps - he'd have to pull the straps awful close together to get it to lay on his back in the first place. The second issue is that it was simply too big, not that it had been hard to deduce that from looking... and it had already been pointed out. Even if he could lift this, it would be quite a task to keep himself in the air with this weighing him down. Nonetheless, he pulled the straps as close together as they'd go and made his way into the air... very... slowly. It was working... he could do it...! It was so heavy that if he tried to relax for even a moment it'd pull him back down, so eventually he gave up after failing to reach the eye level of his companions. He floated back towards the ground and let go of the straps, allowing the backpack to hit the ground with a 'thump'.

"Well, I guess that's not going to work..." Aries commented with a chuckle, but his voice didn't come from his mouth, it came from the necklace - from the blue gem to be exact. The gem glowed a faint glow when he spoke. To anyone who hadn't heard such a thing before, it might have been somewhat surprising. His focus was so heavily devoted to hauling the backpack up that he didn't even realize the client had walked away...

DeuxExDimensia

Master Member





Posts

: 675


Join date

: 2013-03-26


Age

: 22



As the plane came to a landing, one of the men stepping out was a bright, white furred hedgehog with shimmering yellow hues on the tips of his spines. He was garbed in a black, tight fitting outfit with a circular symbol on his chest.

As he walked out, hands in his pockets, he was greeted by the rather loud yet seemingly harmless client. His silver, reflective eyes drifted down to the equipment they were provided, that was a surprise, he didn't think they would be given any help.

"Hm." He approached the backpack full of items and placed it on his back, feeling the weight on his shoulders. "Hm... well this should help with my training." He mumbled to himself before standing himself up straight.

"So a-" He was about to question this client of there's but... he was already gone. Oh well. He then turned himself to his 'team', glancing over them with a raised eyebrow.

"Well then, I'm not gonna waste any time, the longer we wait, the more time for others to get the gems before us, so, no time for chit chat." He boldly exclaimed before setting off instantly towards the looming mountain, not sparing a second glance.
_________________
What Have I Become, Now That I've Betrayed




Everyone I've Ever Loved, I Pushed Them All Away


And I Have been a Slave To The

JUDAS

In My Mind


Is There Something Left For Me To Save,

In The Wreckage Of My Life
I'm Becom-, I'm Becom-, I'm Becoming
JUDAS IN MY MIND

Awakened Vega

Basic Member





Posts

: 51


Join date

: 2018-02-27


Age

: 22



Before arriving, the grey fox had done as much research about the village atop Stormtop Mountain, there was little he had found in his archives, but a quick look through other sources had at least told him enough to know what the land was like. 

Why the three of them had been hired for the job was a curiosity itself, not to mention the fact that a wisp was part of their team. Not that the fox held anything against Wisps, but the size difference would, at least in his eyes, be a problem at times.

Once they arrived, the three of them were greeted by the towns smith, who had hired them in the first place, and indeed the Wisp's gear was not made with knowledge of who it's user would be. The gear for himself and the curious white hedgehog seemed to fit rather well though.

The fox made his way over to one of the rather large and quite full-looking packs, attempting to lift it up, watching the town smith leave the 'team' to their devices. He began to unbutton the top of the bag in an attempt to view exactly what they had been provided with, but before he could get a proper look, the White and Yellow hedgehog had begun making their way towards the mountain.

Taking a glance between the backpack and the hedgehog, he buttoned it back up, and turned to the Wisp, who seemed to be having trouble with his pack. 


"Hey, we should probably catch up. Don't want to get left behind. If you want, I can carry some of the stuff, I won't be able to carry all of it, but should at least lighten the load a bit."

He wasn't sure if the Wisp'd heard him, but was already leaning over to unbutton the top of the Wisp's pack.
_________________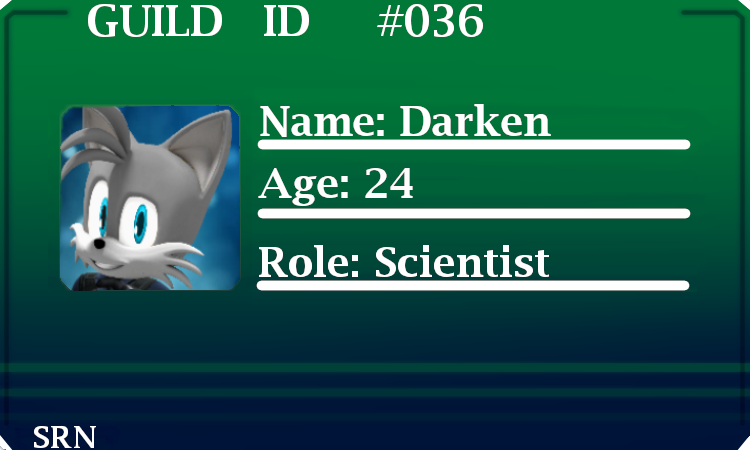 The OMR Foundation
"I think I'll be alright! Hey - !" 

Aries watched the hedgehog start to head off on his own, he was lucky enough to catch a glimpse of the team already splitting apart - but he wouldn't let that happen! After slipping the backpack off of his tentacles (not difficult, considering the shear difference in size), He dashed off in the same direction but was promptly stopped by one of the smith's assistant's bringing him an exponentially smaller load. Where did they even make backpacks like this? But it was able to fit on him decently, which in turn slowed down his path towards the hedgehog. Some team they were turning out to be. 

"Alright, got everything! Thank you!" Aries waved and continued his effort to re-group. He turned around and looked towards the team's final member, that grey fox that had offered to help him, multiple times to make sure everyone was caught up, but probably ended up slowing himself down in the process. It was worth noting, however, that this particularly small backpack was much easier for the Wisp to carry. Understandably, it would have been particularly difficult to carry something much bigger than himself.


"I think we should all go together, we'll be able to carry more, and find more... and stuff!" Aries suggested, neither of them could've gotten very far, so it wasn't particularly strenuous to call out to the hedgehog who had made... an 'executive decision' in his eyes.

DeuxExDimensia

Master Member





Posts

: 675


Join date

: 2013-03-26


Age

: 22



"If you wanna stick together then I suggest you follow." The white hedgehog suddenly announced, looking over his shoulder at his pair of "team mates" on this mission.

He marched on forward, approaching the shadow-casting mountains, his eyes looking up and down the massive natural surroundings. Vega would take a deep breath before looking across the scape of the surroundings. "Well, better pick a side and work our way around. Left or right?" He said, finally turning around to his partners.

He simply raised an eyebrow and looked at them both, awaiting their answer as behind him, the seemingly endless mountains waited for their venturing.
_________________
What Have I Become, Now That I've Betrayed




Everyone I've Ever Loved, I Pushed Them All Away


And I Have been a Slave To The

JUDAS

In My Mind


Is There Something Left For Me To Save,

In The Wreckage Of My Life
I'm Becom-, I'm Becom-, I'm Becoming
JUDAS IN MY MIND

Awakened Vega

Basic Member





Posts

: 51


Join date

: 2018-02-27


Age

: 22



The fox watched as the wisp was fine enoug with leaving the overweight backpack behind and running off along the trail. Soon enough though, another assistant from the smith arrived and delivered a smaller and more appropriately sized backpack to the small wisp. Indeed it was strange to see such a creature travel with them, and he had heard rumours that wisps could grant powers, but he was unsure of whether that was true or not.

He had ended up transferring some of the smaller details from the wisps old pack into his own probably not anything that would be overly helpful having 2 of, but it might prove useful l at some point, not to mention the fact that his pack was also now just that little bit heavier.

The wisp was right of course, they needed to catch up with the hedgehog before he went to far ahead, but that didn't seem to be an issue, as the hedgehog had stopped in his tracks.

"We should probably go right. Looks like a safer path"

In truth, the path to the left travelled at a 90 degree angle to the beginning path, seeming to go the long way around the mountain, but at a shallow and easier to walk slope. The path to the right went up the mountain and then turned a corner, the rest of the path out of sight, it would likely be a quicker route, but definitely a steeper one.
_________________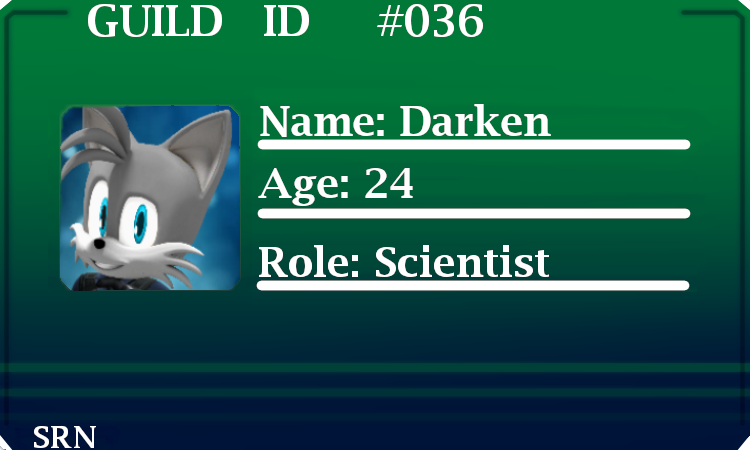 The OMR Foundation
Aries had a much easier time catching up with his teammates with a smaller bag. He seemed more comfortable with everything scaled down for his... bizarre body type. He wasn't too concerned with the Fox's ability to keep up, as he seemed attentive. Aries didn't watch him transfer the extra supplies into his bag, though. He zoomed ahead, catching up with Vega - not an impressive feat considering they were at a standstill.

"Do you treat all of your teammates like this?" Aries asked, sounding irritated. He quickly stopped his bickering when he laid his eyes on the mountain paths before them. Who knew what kind of adventures awaited them here?? It looked all so exciting, and he couldn't wait to get going.

"Either path is good by me!" He replied following the Fox's suggestion. "Stuff like that... doesn't bother me anyway!" Aries laughed, spinning around in the air despite the (significantly lessened) weight of his pack.

DeuxExDimensia

Master Member





Posts

: 675


Join date

: 2013-03-26


Age

: 22




Similar topics
---
Permissions in this forum:
You
cannot
reply to topics in this forum