Page 3 of 3 •
1, 2, 3
The little smile remained on Froshana's muzzle as she listened to Sora's reply. With Envy gone and no one else being particularly active in the lounge, she could now keep most of her focus on the vixen. At the mention of their being matched up for their fight, Froshana's face lit up a bit.

"I was actually thinking that same thing, too," she admitted, "I'm, uh... pretty worried about who I'm gonna fight next. I think I'm gonna be in way over my head in the next round..." She paused afterward as she considered the mention of Maxie facing Envy. Froshana nodded her head. "She seems plenty confident about fighting him. Hopefully it'll go well for her," she added.

After Sora invited her to join in and watch the other fights, Froshana smiled again, a bit more genuinely this time. "I'll probably pass on the booze, but I wouldn't mind watching this round go down," she replied. She glanced down to the plate she was still holding in her right paw.

"Oh. Um, I did kinda overhear when Maxie was leaving... Were you gonna stop by the infirmary at some point?" she asked. Her left paw flexed and turned just slightly from its place down at her side.

Froshana

Hero





Posts

: 2364


Join date

: 2015-07-04


Age

: 28


Location

: Texas



Sora gently nudged Froshana, "Nah, you'll do fine, long as ya remember not to underestimate." She then stretched a bit, thinking about Maxie's fight. ...

"She did look confident. Kiiiinda scares me a bit how she went from being so happy to suddenly - that." A small chuckle however at that. "Well, guess Envy has it comin'..."

The very moment that Froshana accepted the invitation, she gently brushed her own hair aside a little bit, dusting herself off a tad, and giving a thumbs up, "Leeeet's watch, then~" Sora was just about to swipe up some more booze, before she halted in her action, eyes awkwardly fixed on Froshana for a moment.

"In...firm...ary?" She blinked. "...Oh, oh right! She, uh, asked me to go to the infirmary to see Wolf or somethin'. Y'know, the guy that got shot? Gueeeeess she's so confident about winning she wants to broadcast it to him. ...Man, I know I'm more confident than average, but that's nuts." The vixen had an amused grin on her face. She seemed to be a lot less caught up in the loss from actions and words, at least. "Guess watching the fight's'll have to wait, eh?"

Awkwardly, however, Sora leaned in a bit more, "...Do ya... know where the infirmary is?" She questioned, a slightly nervous look on her face.

Welp.
_________________


Caliburn

Hero





Posts

: 1124


Join date

: 2011-11-22


Age

: 21


Location

: A... Closet???



Froshana let out a short, "heh," as Sora spoke of Maxie's confidence in her fight against Envy. She nodded in some form of agreement. She was rolling a reply around in her mind when Sora added in a question.

The hedgehog straightened up a little, allowing her to reflexively shift her head back just slightly in response to Sora leaning in. After a couple of blinks, she smiled rather nervously as well. There was a short shrug of her shoulders.

"No, actually, I've got no idea," she admitted, "I was hoping to find it on my own and I just wound up being late getting here."

Froshana glanced back over her shoulder towards where she'd last seen their zebra host when Envy left the lounge. "But someone that works here oughta know, right?" she suggested.

Froshana

Hero





Posts

: 2364


Join date

: 2015-07-04


Age

: 28


Location

: Texas



As Froshana and Sora continued to talk to each other, the battles went on. The glance over in Greg's direction would identify the zebra keeping a close eye on the proceedings on each and every monitor. He needed to be as aware as possible of everything going on to maintain his position as host. There's nothing worse than a presenter who doesn't know his own product...
Still, it seemed now that some of the battles were beginning to wrap up here and there. Combatants were making their way away from various arenas - some to their homes, though perhaps some on their way back to the present Lounge.
Straightening out his suit, Greg prepared for the notification in his earpiece that could come any minute. The declaration to him to announce the end of the current day...
_________________
Feel free to check out my comic, Bar'd, right here;
My characters may be found here;
Dregan's Toyhou.se
Completed character profiles are;
JC
|
King Zeke
|
Maverick
|
Suave
If you wish to ask any of my characters questions, you can go here;
Ask Dreg's Dudes & Dudettes
And the doors swung open, revealing the first contestant of the various brawls. The white and pink griffon, Maxie, with her weapon nowhere to be seen - chances are it was hidden within the mysteries of her chest compartment. There was a confident and smug smirk on her face, and she waltzed on through with a significant and suggestive sway of her hips, but the one off-thing about this was the bandages around one of her eyes. Specifically, the eye which had been viciously beat down during her fight with Psycho/Envy. There was definitely a definitive swelling to that side of the face, mostly obscured by the white fabric. The medics had certainly did their best - it wasn't going to be overly an issue and it would mostly heal before the next fight after some attention and care, but even so, for the moment, it was a significant thing. But if there was any pain, she wasn't showing it.

Aaaand that confident and slightly seductive composure melted as soon as she reached the couch, the griffon landing face-first into the cushiony comfy goodness, with a muffled but audible groan that lasted but a few seconds. She remained there for a few seconds, the adrenaline that was keeping her body moving now slowly draining itself from her body. She was going to seriously pass out as soon as she got home, and damn if she wasn't going to sleep in in the morning.

Sitting upright after that little display, a grin spread across her face once more as she leaned back with a loud but content sigh; "What did I miss here, darlings?" she asked the few that remained, her tail flicking every now and again in rhythm with the gentle throbbing she felt from her eyesocket, "I do hope you enjoyed my... little display back there. Pardon me if I seemed a little... uncouth during it - oh I simply couldn't help myself!"
She wouldn't be staying long. The only reason she returned in the first place, instead of resting at home, was to check up here and, more importantly, get the scoop on the other fights as soon as possible. The quicker she learnt about them, the longer she had to plan and analyse her opponents.

Spekkal

Staff





Posts

: 1826


Join date

: 2012-03-08


Age

: 24


Location

: England



Once again, the entrance revealed another participant coming back from the fight. This time, it was Zephyr. Though he didn't showed up any damage in his body, thanks to the post-battle treatment, the random cuts in his clothes and the tiredness his face showed were clear enough to show that his battle wasn't a walk in the park. Slowly, he went to the weapon rack and left his sheathed sword right were he left it the first time.

Every step he made showed that he was exhausted, but something from him was strange. He was... smiling? Even with all his muscles ready to give up in any second, he seemed happy. Tired, but happy.

Letting gravity do the work, he abruptly sat in a chair in front of the food and began looking around for water. Once he found it, he lazily caught the bottle and, in one go, he drank half of it. Letting out a long sigh, he left it nearby in the floor and ceased movement for a moment before reaching into his pockets to get his notebook and pen and started writing in a calm pace. This time, however, he was unintentionally looking away very often to the others. Specially Maxie. It seems her bandages had made an impression on him. And, from what he remembers, she faced the dangerous Envy...

Realizing his peeks to the other contestants, he decided to stop his annotations and instead relax. Eyes closed and with minimal movement, he would almost seem asleep. But he wasn't... At least, not yet.
_________________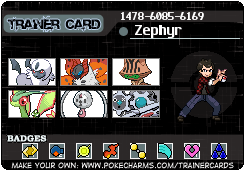 Games currently playing: Grip: Autosport (PC), League of Legends (PC), Grand Kingdom (PS4), Pokemon XD: Gale of Darkness (GameCube), Civilization V (PC), Fire Emblem Fates (3DS) and more...

ZephyrRapierre

Full Member





Posts

: 138


Join date

: 2015-05-26


Age

: 23


Location

: Somewhere over Spain



((I guess I should go ahead and roll with the fact that Fro probably didn't just idly stand there with Sora throughout all these fights...? So I'll let her stick to her original plan of skedaddling early on. -w-))


Despite whether Sora agreed to join the red-furred hedgehog in finding out where the supposed infirmary was or not, Froshana didn't linger in the lounge for too long after the combatants had left to go to their respective arenas. She certainly invited Sora to join her before leaving, but after eating the cheesy snack she'd served herself, the hedgehog retreated from the comforts of the lounge.

It didn't take much asking around to receive directions to the infirmary and she went off to find it. Even if someone asked, she wasn't going to admit to having injured herself while attempting to practice different maneuvers off on her own. After all, it's not like she just accidentally tripped herself off of an elevated platform and landed on her arm. That would be silly. And embarrassing.

No, if asked why she was going to the infirmary, she would have replied that she was "going to check on that guy that got shot". That and she wanted to be sure she knew where the place was before her next fight. She imagined she very well might need to pay the healers there an extended visit, judging by the competition ahead...

Froshana

Hero





Posts

: 2364


Join date

: 2015-07-04


Age

: 28


Location

: Texas



The zebra gave a slight grin at Maxie's entrance. If he was entirely honest, he was kinda happy she won. Of course, as the host, he was to officially remain neutral, but... well he felt he could at least stand as the neutraliser to the opinion of some of the officials. Certain network execs had been pulling for Envy to stick around and give the tournament something of a 'villain' for the audience at home to hate. Well screw 'em! As far as Greg was concerned, he was happy to see the psycho be taken down a peg or two! The psycho, of course, not to be confused with 'Psycho'. God, he was curious which way the ratings would fluctuate for that match. It'd either be an extreme up or an extreme down, he could tell that much.
He was a little more concerned by the entry of Zephyr. Not that he wasn't happy to see the guy up and about, but still, ow. He really hoped the guy was alright to be up here - especially if Envy came back up here in a particularly bad mood. He was kinda worried for a lot of people here if that were the case... people including himself.

Before he could dwell on it all too much, a voice popped up in his ear for an announcement - coinciding with the exit of Froshana;
"Ladies and gentlemen, thank you for your attendance, the second day of the Tremendous Tribulations Tournament is officially - over! Whilst the battles may be drawing to a close, the Lounge is open for the remainder of the night! Tomorrow, you will have a day to recuperate and study, so make sure to take advantage of it - because from here on out, there will be no more bys! Every round from here on, any remaining contestants will be fighting - so be ready! We will see you all there!"
A slight pause... and out came the earpiece. Phew. Well, that was that then.
_________________
Feel free to check out my comic, Bar'd, right here;
My characters may be found here;
Dregan's Toyhou.se
Completed character profiles are;
JC
|
King Zeke
|
Maverick
|
Suave
If you wish to ask any of my characters questions, you can go here;
Ask Dreg's Dudes & Dudettes
Page 3 of 3 •
1, 2, 3
Similar topics
---
Permissions in this forum:
You
cannot
reply to topics in this forum