I'm seeing less people joining in 24 hours

_________________
"Wether you choose to accept it is your choice. But one Particular always rings true in ones life, the world is a dog eat dog situation.  Despite beliving in this 'power of friendship', You'll never get anywhere if you can't handle things by yourself"

-Fulgarias The Hedgehog

kingleon

Expert Member





Posts

: 465


Join date

: 2015-06-14


Age

: 16


Location

: In Atlanta Somewhere



A lot of people are going through school stuff right now, Leo xD So they can't be as active as usual.

That being saaaaid, I think your time zone has to do with that, too, cause there's a fair few active RPs and active people, but I never see YOU online when I'm on, so I think that might be the reason as well!
_________________
Avatar made by Uncanny Illustrator c:
For me, I've honestly never been more active before. And I can see that this forum isn't really showing signs of dying at the moment.

Like Elec said, school is throwing their devastating finals around at the moment. Summer is also slowly coming, which leads to some people joining many activities that are being held outside, where there is no wifi.
I guess this is just natural. Don't worry about it! It'll be fine! 8D
_________________
Character Bios:
Boubka Frolig
Alina Marilayra
Craid Taron
Luka Frolig
Prescill Marilayra
My beautiful profile picture was drawn by the fabulous and spectacular
Uncanny-Illustrator
!
I'd also suggest the amount of people who join in 24 hours isn't all that important. More, the activity of the people who do come on. You can have a forum with 10,000 people daily, but if none of them do anything... well, that place is gonna be much more dead than a forum with 10 who post every day.
_________________
Feel free to check out my comic, Bar'd, right here;
My characters may be found here;
Dregan's Toyhou.se
Completed character profiles are;
JC
|
King Zeke
|
Maverick
|
Suave
If you wish to ask any of my characters questions, you can go here;
Ask Dreg's Dudes & Dudettes
YOU'RE MORE DEAD THAN A FORUM WITH 10 WHO POST EVERY DAY!!!!

TheOneAndOnnlyHuman

Newbie Member





Posts

: 1


Join date

: 2017-08-11


Age

: 76



You, do know this post was dead, right?

SmookiSmooku

Full Member





Posts

: 106


Join date

: 2017-03-01


Location

: Somewhere, somewhere.



To be honest,It does feel that way.I have joined this forum at least a week ago and there have been no replies at all to anything I say.
_________________
Life&Knuckles


OsFortyTwo

Junior Member





Posts

: 17


Join date

: 2017-08-07


Age

: 21



I think people do need to take in mind that it's the middle of the summer break in most countries. I do suspect the activity of the forums will come back once people start coming back from their vacations. Also, there's some stuff with school for some people, including me as well, that's taking up a lot of time and energy! ;D
_________________
Casually succumbing to existential dread
Adorable avatar by 
xHimikox
My characters' bios can all be found on
Toyhou.se
. 

Dione

Staff





Posts

: 573


Join date

: 2016-01-05


Age

: 20


Location

: A pillow fortress



Okay!Its nice to reassured about the forum situaton!
_________________
Life&Knuckles


OsFortyTwo

Junior Member





Posts

: 17


Join date

: 2017-08-07


Age

: 21



Keeping in mind that while there are younger members on here who are going back to school soon, so will be working on getting sorted out with that with regards to supplies.
Then you have older members who have full and part time jobs, or are going to be going to college and all that usual stuff. We are right in the middle of a sort of limbo right now with what time of the year it is.
It will hopefully pick up in the next few weeks once things are settled down with everyone who is usually quite active.
_________________
The best things in life are always someone elses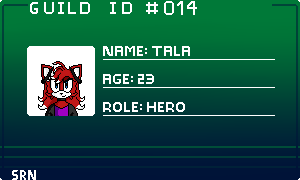 My OC Bios:
Tala the wolf
Yukiko Crescent
Zephryos Dumisa
Malakai Lerato

ForevaYoung

Master Member





Posts

: 566


Join date

: 2016-06-04


Age

: 27


Location

: Special blanket fort



Similar topics
---
Permissions in this forum:
You
cannot
reply to topics in this forum