All I have is a name. 
believe my name means what I am: a wolf.
I don't know anything about anyone, or even myself. I just woke up one day inside a weird capsule thing and my instincts screamed at me then and there to run. I pulled out the various strange wired connected all over my body, not quite sure as to why I was inside one of these things in the first place. I was inside a metal building that was filled with other strange capsules each with other beings in them. They were mainly anthropomorphic like myself, just different species. There were a few… humans secured inside also. They all felt evil to me. It didn't help that a lot that their faces were all in deep scowls while trapped in a deep sleep.  
On my way out, I came across an isolated room with only a single capsule in the very center. Naturally my curiosity got the best of me and I went to have a look as to why it was so special to be singled out from the rest. I couldn't get a good look inside because of the steamed up window, but I could make out a spiked head. 
I should mention that alarms were going off everywhere during this time. Someone had broken in and the ones in charge of this place were doing everything in their power to keep whomever it was out. 
They were failing. Miserably.
I heard movement nearby from my position so thought it best to hide. I watched as a rather large silver and red metal creation with thick bulky legs stomped into the very same room that me and the single other pod thing was. On top and in control of the ball shaped thing was a… human.
He was rather unusually shaped for a human though. And that bright orange moustache clashing with his bald goggled head didn't help him appear any less unusual. He jumped out of the machine he controlled with energy nobody would believe he had, showing a long pair of very out of place thin legs. He mumbled some words to himself before taking something shiny out from his pocket. 
I could feel a massive energy influx immediately flowing from it. Upon closer inspection it was a jewel, white in colour, and I felt the energy automatically flow towards me like a magnet.
The human placed the jewel in a slight indentation on the console and typed in letters on the keyboard to the side of it. I watched on in amazement from my hiding place as the capsule made a beeping sound before lifting up and letting all the inside steam pour out, leaving only what was being kept inside to remain. I looked from behind my hiding place to see what my brain told me was a hedgehog. It was black in colour with red streaks on the tops of its quills. The two quills on each side of its head turned upwards seemingly defying gravity. It wore golden bracelets similar to the silver ones I had on my wrists, but this hedgehog had them on its ankles as well. Not to mention they were secured on it tightly whereas mine were loose as if they were too big for me. 
I heard the hedgehogs voice, telling me that he was male. I felt a massive amount of power from the black hedgehog, and decided then and there it would be best to get away while they were busy talking with each other.
Once I escaped the building, I went from place to place that I could find safety in, at least for a little while anyway. I went to a city that specialised in what I soon found out was Italian food. I believe the place was called Spagonia, but I could be wrong. I stole food from carts in the marketplace every now and then when nobody was looking in order to keep myself from passing out from hunger. I knew stealing was wrong, but I had no way to pay, and I knew for a fact they wouldn't run a charity service for a dirty wolf with only a ripped black bodysuit and silver bracelets as material possessions. I didn't even have a pair of shoes.
 It went on like that mainly, sometimes in other places people took pity on me and offered me a small meal to try and fill me out a little bit. That is until a couple of years later.
I was hiding out in the place I had heard some call The Mystic Ruins when my life was changed forever.
I had been in the ruins for a day or two at max, keeping low in case someone spotted me and called them. I was taking shelter just inside the huge ruin that was in the very middle of the jungle-like area as it was heavily raining. I had just taken a swim in the water nearby before the rain started, so I was moderately clean for someone who lived the way I did. I didn't want my fur getting wet when it had only dried off properly a short time ago.
Amongst the sound of the rain battering off of the many branches and vines around the ruin, I heard an unusual noise. It sounded like another being. Naturally I got to my feet and quickly looked around for a place to hide in case they were human.
I heard footsteps and looked to where they were coming from. I saw another creature. He was red, like myself, but more a scarlet colour like my hair rather than my maroon coloured fur. He had odd looking gloves on that made him look like he had spikes growing from his knuckles. He had a white crescent shape on his chest area, and violet coloured eyes that were scanning the area as if he was looking for something.
Echidna popped into my head for some reason. I had no idea if that's what he was or not, but I had no reason to not trust my head. It hadn't failed me in the past when I found out the hedgehog who I saw a few years ago ended up on television with that same human.
"I know you're in here girl, come out where I can see you, or you can have a nice chat with my fists. Your choice."
I folded my ears back. He knew I was in here? 
I hesitantly stood from my hiding place with my arms up. I lowered my head in defeat and sunk to my knees to show I wasn't a threat. I looked up to his face to see a look of apparent confusion etched.
"Woah, I knew you were a wolf, but what's the deal with those?" He pointed to the top of my head.
My horns… I knew there was something off about me from the moment I woke up. Nobody else had horns curling around their ears like me. 
The echidna continued to just stare at me in wonder, like I was some kind of amazing find. "Uh… how long have you been out here for?"
I didn't reply, I just kept my gaze on him steadily, swishing my tail a little to be ready in case he tried something funny. I didn't know how he found me because I kept on top of any tracks I may have left. 
Unless…
"I sensed a power inside the ruins yesterday afternoon." The echidna spoke in a strangely gentle tone as if he read my mind. "I thought it was just a flux in energy from the connection to the Master Emerald, but it didn't leave right away. I came here as soon as I could to see what the problem was and I saw you swimming in the water."
He closed the gap between us and bent down to my height to look into my eyes. "Standing here confirms my suspicions: You're the energy I sensed." He stood back up shortly afterwards, grabbing my arm to make me stand up fully. He walked around me, taking in every detail like I was a piece of art or something. It unnerved me a little at being the center of attention. I rubbed up and down my arm nervously and my ears lowered slowly.
"Don't you speak?" The red male questioned. "You look like you need to get some food into your system or you're gonna pass out."
He was quite right. I managed to find some berries in the jungle yesterday, but had no luck at all today so I was feeling a lot weaker than normal. My stomach groaned in agreement, earning a slight chuckle from the male in front of me.
"Your stomach heard me I guess. Look, I don't normally do this, you look like you really need some help. I have a friend who lives nearby here who can fix you something up to eat. I can take you to him as its not even an hours journey from here."
My eyes widened a little. What if he's after me? To recapture me and put me back in that capsule?
The echidna caught my expression and held his hands up in defence. "Woah woah, I'm not gonna hurt you. I don't even know you. Look, if it makes you any less suspicious, my name Is Knuckles the Echidna."
So, my intuition was right again. My eyes softened slightly, prompting more from the red echidna who I guessed wasn't normally so patient. His name sounded familiar from the TV's talking about their world heroes. That name popped up at one point, I'm sure of it.
"What's yours?"
I lowered my gaze from this echidna and sighed a little. My name was all I had, could I really trust this guy with the one thing I was sure of in this world? I looked into his eyes to find any sign of him not being as sincere as he was claiming, but came up empty. I also couldn't feel myself drawing any negative energy from him whatsoever. I sighed and attempted to clear my horribly underused throat. I felt it scratch terribly at trying to speak for what felt like the first ever.
"T..ta….la… My nam..e is Tala.."
It sounded dry and forced, but I managed it. I rubbed my throat with my bare hands to try and massage it to work better. 
Knuckles merely nodded in response, pleased that he made some work on me already. He turned away from me to walk back to the entrance he came in from, waving for me to follow him. I did so, cautiously in case he still planned to ambush me, but upon reaching the outside world once again and not sensing any hostile presences I closed my eyes for a second and sighed in relief.
"Heh, you thought I had an army out here to catch you or something?" Knuckles chuckled from the left of where I was standing. I mentally sweat dropped at that comment which was partially true thanks to my present paranoia. "No worries, I would be the same as you if I was in your shoes. I'm just as weary of others if I'm honest."
He looked down in thought for a minute, looking at his feet as if they were suddenly very interesting to him. I personally thought they looked kind of strange. They were very blocky looking and oddly coloured compared to the rest of him. He saw I was looking at him and he shook his head with a small smirk.
"My bad, just was thinking of stuff. Let's get going."
We both walked side by side up the long natural path that stopped at a wooden rope ladder. Once we both got to the top, there was an odd looking metal cart like thing that I never came across before. I wasn't entirely sure what it did, but when I saw Knuckles climbing in, I followed suit, wondering why we were getting into a square block of metal. I watched the echidna as he leaned forward to pull a lever in front of us. 
I yelped as we were suddenly moving and I had no idea how. It wasn't too fast though, so I felt a little embarrassed that I got a fright in the first place. I looked to Knuckles to see him trying to hold in a laugh at my reaction to the cart moving us.
"You've never been in the modern world, have you? If you had been you would know that this is an old way of transport around here. We just use it for the fact it keeps things as close to natural without adding in trains and such. People want to keep the environment here as clean as possible. You're gonna be more than surprised when you go to Station Square, heh."
I lowered my ears and felt my face grow warm for a few seconds. "I… I've always lived in the shadows… I needed to stay hidden."
Knuckles raised an eyebrow at my words but didn't push me to continue. I was grateful for that as I was feeling even more weak and it began to make me dizzy talking.
I watched as the jungle around us faded away to be replaced with rocks and grass. I had never been here before and my curiosity began to jab at me again. I saw a wooden structure just ahead that had a set of winding stairs up to a landing where an odd machine stood. It looked like a bullet with red and silver flashed across it. Just down from the bullet structure thing I noticed there was a large raised patch of ground that held a building with a blue winged creation in front of it.
Knuckles saw me looking over the building and grunted. "That's where I'll be taking you, Tala. The home of Miles Tails Prower."
I twitched my ears at that name as it sounded familiar. I'm sure I heard his name before when I was in another area. "He's the sidekick of the word hero… Sonic the Hedgehog, right?" I wondered aloud, subconsciously still rubbing my throat to remove the rest of the scratchiness from my voice.
The red echidna nodded to me, surprised I knew. "I would ask how you know when you don't even know the basics of technology, but I guess everyone knows Sonic. Yeah Tails is a good kid. Always is there when you need him."
"I saw you all once on the screens." I noted as I followed Knuckles down towards the building now known as Miles' home. 
"Heh, if you're lucky Sonic might be in having some lunch with Tails before going off on a run to who knows where." Knuckles grinned with a thumb raised in my direction, obviously believing I was some sort of fan or something.
I simply nodded and we both picked up the pace in the rain. As we neared the house, the downpour slowed to a stop and the sun was trying to break through the grey clouds. I gave a glance to the sky and shook my head as Knuckles knocked on the wooden painted door with his big fist. "Typical, you try to get inside a place and it stops raining."
Shortly after knocking, A yellow fox opened the door to smile at Knuckles, not seeing me at first.
"Hey Knuckles!" His voice chirped happily. "I was just gonna contact you. Sonic's found some activity in an old Egg- Oh! Who's this?"
He had just looked to behind the red echidna at my slight movement and I felt his eyes immediately float up to my horns. I felt naked suddenly and quickly folded my ears back and lowered my gaze to the ground at once again being stared at. Before I mustered the will to speak, Knuckles beat me to the punch.
"This here is Tala. I found her hiding out in the echidna ruin in the Mystic ruins deeper area."
I nodded in confirmation as the younger fox in front of me nodded back. 
"Well, I guess you should come inside…"
I noted that he hadn't spoken a word about my horns which confused me a little. I then looked over the fox as he let us in to see that maybe he didn't say anything because he was different as well. He had a second tail swirling around. I felt his eyes on me so I quickly took my gaze back to in front of me. At that very moment I knew why he hadn't brought up my 'unique' look: He had obviously been through that ordeal in the past, so knew how it felt. I silently thanked the kitsune with a small smile and followed the two into what I assumed was the living room.
The room itself wasn't much. There was a TV against a wall with a brown corner sofa placed in front of it. A computer was on the opposite wall, next to the stairs. A door on the other side of the stairs opened to show a blue hedgehog wandering through, holding a plate of something I only could imagine was edible as he was very quickly devouring whatever it was. I smelled the aroma coming from the dish and my stomach rumbled loudly in protest.
"Oh that's right Tails," Knuckles punched his fists together upon hearing my abdomen groaning. "Would you mind fixing Tala something to eat? She hasn't had anything in a while."
"I was going to ask that actually, you do look awfully thin…" The two tailed fox said to me in a concerned voice. He vanished through the same door the blue hedgehog came from. 
Said hedgehog was now sitting on a chair and eyeing me up as he took a large bite of the meaty meal encased in a bun. "Hey Knux, who's this? And what's with the crazy horns?"
I felt like I needed to reply for once instead of having someone I literally just met speak for me. "My name is Tala. I am a wolf. I have no idea where these things came from…" I gestured hastily to the top of my head before a serious thought came to me. "Actually, I don't really know where I came from…"
I panted a little at the amount of energy I used up just from that speech. 
"Well, you're welcome here anytime, so long as you're not one of the bad guys that is." The hedgehog replied with a wink and toothy grin. "Though you look like you're ready for a nap, heh. The name's Sonic, you've probably heard of me though."
I nodded, holding my head as a wave of dizzyness came over me and I felt really weak. I saw my vision starting to grey out at the corners and I knew then and there that I was going to pass out from exhaustion. I groaned weakly and fell to the floor.

The two Mobians in the room quickly rushed to the female who collapsed in the middle of the floor unexpectedly. Knuckles picked her up and placed her gently on the sofa. Sonic looked at the girl, then the kitchen door. 
"Hey Tails, you don't need to make food anymore, she decided on forty winks instead." 
This got the young fox back in the room almost as fast as the hedgehog who spoke. His eyes were widened and his Tails were flicking back and forth worriedly. "What happened? Is she alright?"
Sonic shrugged his shoulders with a blank expression. "Dunno, she was telling us a little bit about herself then she just went down." He made a movement with his hands to emphasise his meaning.
Tails went over to the darker coloured wolf and gave her a look over. He saw from the beginning that she was very thin, but she looked to be fine other than that. 
"Help me get her downstairs, I'm going to run a few tests on her. I'll hook her up to something that can get some nutrition back into her body too." He explained with a low voice.
Knuckles and Sonic nodded with serious looks on their faces as they moved to pick up the unconscious female and move her to Tails' laboratory in his basement. Sonic was strangely optimistic about the newcomer even though he had never met her before.
"So, Knuckles did she say anything about herself when you found her?" He asked, trying to make some small talk on their short journey through the small home. 
Knuckles shrugged his shoulders at the question, making her bob up and down a little as they moved her. "Not really, she just kinda said who she was, and that she lived in the shadows or something."
Sonic frowned a little and looked down at the girls face. He was interested in her, but he had a feeling there was a lot more to her than meets the eye. 
"Can you feel it too?" He changed the subject a little.
"The huge energy coming from her? Yeah, that's how I found her in the Mystic Ruins. There's a whole lot of power in there. Who knows how she's able to keep that inside."
They reached the lab and placed her onto a table to let Tails do what he needed to. He pinched her arm to hook her up to a monitor to see her vitals. He looked over them for a few seconds then turned to the hedgehog and echidna. "I'm going to need some equipment."
Tails listed off what he needed from upstairs and Sonic dashed around to retrieve them for his little brother. Once he had everything, he began running tests on Tala. He found very quickly that her energy readings were in fact off the charts.
"Guys, we might have a problem. Her energy is too strong. It wasn't the hunger that caused her to pass out, it was what's inside her."
Sonic crossed his arms, not liking those words. "What can we do to fix it?"
"Well, upon further analysis, its Chaos energy that's built up inside her. By the looks of it, she's been… oh no!"
Sonic saw the look of horror on his best friends face and knew it wasn't just a simple answer. He went over to the monitors to try and understand anything, but to no avail. "What is it Tails?"
The fox's ears lowered and his Tails curled around him. His eyes were filled with sorrow. He gulped loudly. "She… she's been… experimented on. Her whole genetic makeup Is completely messed up. Only one other person we know is in a similar situation. The only is its a natural biological part of him."
"Who is that? I don't recall us knowing anyone who's been experimented on, Tails. Unless you mean..."
Tails nodded slowly. "Yeah, Shadow. Even though he was created, their genetics are very similar. While his isn't messed up like this, he should have more knowledge on what we could do to help her. She's not as strong as him, but she's overloaded with Chaotic energy."
The yellow kit looked her over once more and placed a hand to her forehead. "She's starting to run a fever as well." The three looked down to see her muzzle was flushed pink. "I've heard of something like this before but it's not very common in Chaos users. It's like this: Energy flows into the user without their knowledge and overpowers them. The energy stays trapped inside with no form of outlet, most likely due to the user not knowing how to expel it either at all or in a proper manner."
"So, what do we do? Call Shadow over and see if he could have an answer to helping? I don't think he would be up for helping a complete stranger somehow." Knuckles pointed out. "Besides, he would probably only help if there was something in it for him."
Sonic closed his eyes in thought for a minute. He didn't know what to do, but he knew this girl needed help. She was clearly not informed of the changes to her body, and she definitely didn't look like the fighting type. She needed help to get herself in complete control of the powers found inside her. Who else but Chaos experts should do that? They would know how to handle it. While Sonic himself had experience of using the powers of the Chaos Emeralds, he knew it would be better if others who were a lot more in tune to the Chaos force were in charge. That meant Knuckles and Shadow were the perfect fits.
The only issue with Knuckles was he would rather be on Angel Island than training someone, and even if he did he would rather they did it near his beloved Master Emerald to keep an eye on it.
"I'm going to contact G.U.N. He will need to come if its them issuing it." Sonic stated after a few moments of thought.
Tails nodded with a small smile, expecting the blue hedgehog to come to that conclusion. "There's one other thing, Sonic. Something that we need to be careful of."
"What's that buddy?" Sonic asked as he dialled the number for G.U.N's headquarters on his wrist communicator.
"The energy. It's negative Chaos energy."

Commander Towers was having a good day.
His two top agents had completed all their long term mission quickly and effectively to ensure that peace was kept in the area of Holoska. Originally a signal indicating a huge energy was in the upper quarter of the snowy area. It was determined that it was a Chaos Emerald that had been located, due to the massive energy readings.
They were correct.
Team Dark had just arrived back in headquarters, Rouge the bat in possession of the powerful gem and staring into its depths fondly.
The commander was surprised that it wasn't in fact her teammate Shadow the hedgehog who had his grasp on the Emerald, seeing as he was always the one who got to it first. He must already have one in his current possession or the look on his face wouldn't be as content as it currently was.
"Well done agents," Towers began to the two Mobians as he clasped his hands together. "You've exceeded my expectations once again. The Chaos Emerald will be-"
"Kept in OUR care, sir."
The Commander's good day ended just then. And once again by the black hedgehog standing in front of him. He leaned forward to address the two with narrowed eyes.
"And what makes you think that, Agent Shadow?" He growled roughly. The ebony Mobian just turned away from him with his trademark 'hmph'.
Rouge stepped forward with a friendlier tone in her voice. "With all due respect sir, G.U.N doesn't have the most consistent track record of keeping these babies safe. "  A smirk and flirty wink shortly followed her speech. "You know that it's in good hands with us, don't you?"
He watched as she turned the gem over in her hands gently, almost afraid it may break at any given moment. "That's not the po-"
He was cut short as a lower agent rushed into the room unexpectedly.
"Sir! We have just had contact from Sonic the Hedgehog, sir!"
Towers interest in Shadow and Rouge changed to the other agent as he said that. Sonic the hedgehog would never contact them unless he really needed to get someone to his location. He leaned back in his chair and turned to face the newcomer in the room, beckoning him to continue with a nod.
"Well sir, he contacted us to ask that you dispatch Agent Shadow to his location. He didn't specify the reason for it, only that it was something only he could do."
Towers narrowed his gaze to the dark hedgehog who looked at the lower agent with a raised eyebrow. He had no information on the mission that the blue hedgehog was requesting, but he also understood that it could be related to Doctor Eggman.
"Did you at least get his current location?"
"Yes sir. He is at the home of Miles Tails Prower awaiting Agent Shadow's arrival."
The Commander nodded, dismissing the younger agent from his office. "Alright, you heard, get the Sonic the hedgehog and see what it is, it may be related to the Doctor, so be on your toes. Keep headquarters up to date with your progress."
"I'm going too." Rouge exclaimed as she hovered in the air silently. "If it is to do with the good old Doctor, then we should go as a team. I request Omega be released with us."
"Denied. You may go, but Omega is of better use here."
Rouge's eyes widened a little. "What? Sir, you must-"
"That's a direct order, Agent! Omega is needed in another mission and cannot be a full time member of your team. You have been notified of this before. Now go."
Rouge lowered her ears and narrowed her eyes before turning to leave. "Yes sir, I understand."
The two Mobians left the office to get going with their new mission. Commander Towers leaned forward to put his head in his hands.

"Needed on another mission, pah! The commander just wants all the heavy artillery Omega holds under his full control all the time."
The duo of Shadow and Rouge had just left G.U.N. headquarters to get to Tails' house following Sonic's request. Rouge was interested in why Big Blue specifically asked for Shadow. There was something going down. He never asked for her teammates assistance. Even if he asked the dark hedgehog himself he would decline. She grinned to herself. That's why he contacted G.U.N. He couldn't refuse an official mission, it was so obvious.
"We cannot get upset over this, Rouge. We need to focus on the task at hand." Shadow pointed out in a soft voice. "I don't like what they do with Omega as much as you, but we have to respect the Commanders decisions, no matter how questionable they may be."
He unfolded his arms and pulled out the cyan Chaos Emerald from his quills and gestured for Rouge to move over to him with a nod of the head. The ivory bat complied with her teammates request and walked over to her companion to hold his outstretched hand in a tight grip. She was used to travelling by Chaos Control by now, but she still feared that she would let go of him one day and end up in a place she didn't know.
Shadow knew of this, and unexpectedly pulled her closer to him with a smirk. He let go of her hand and instead put his arm around her waist, making her feel a lot safer than before. Rouge looked to Shadow with a grateful smile and a kissed him on the cheek, earning pink to dust the Ultimate Lifeforms muzzle before they vanished in a flash of light.
_________________
The best things in life are always someone elses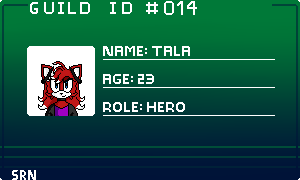 My OC Bios:
Tala the wolf
Yukiko Crescent
Zephryos Dumisa
Malakai Lerato

ForevaYoung

Master Member





Posts

: 566


Join date

: 2016-06-04


Age

: 27


Location

: Special blanket fort



[ltr]
Sonic was waiting outside Tails' home for his rival to arrive. He knew right away he should have elaborated a little more on why he needed Shadow to come to him, but he still didn't fully trust G.U.N. He knew they changed their ways, but they still did many questionable things behind closed doors, some of which made Sonic feel physically sick, especially when most of these acts were involving his own kind. 
He thought about going for a quick run to pass a couple of minutes, but as he lifted his foot to dash off, the familiar light of Chaos Control appeared in front of him, revealing the very hedgehog he was looking for along with Rouge. 
As the light subsided, Sonic waved to the two with a wolfish grin. "Took ya long enough!" He looked at the two in their… questionable position and raised an eye ridge with a smirk. "Uhh, did I miss something?" He gestured to the closeness of the two teammates, which made them separate once they gave each other a quick glance. 
Rouge just winked at the two, completely unfazed by the azure hero's intentional accusation and flew into the two tailed fox's home to greet the fox inside. Sonic walked to stand in front of his dark counterpart. He began to tap his foot on the ground impatiently as a cheeky smirk began to grow on his muzzle. 
"Well?" 
It's none of your business, hedgehog." Shadow growled lowly as a slight dusting of pink began to appear on his face once again. "On to more important matters, have you got a Chaos Emerald in there?" 
Sonic rubbed a finger under his nose and chuckled. "Heh, so you can sense it too. Good, that helps a lot." 
Shadow folded his arms and glanced at his cerulean rival with a dark glare. "I don't want to repeat myself, Sonic. Why did you call G.U.N to ask for me?" 
The cerulean speedster just waved off Shadows underlined threat and gestured for him to follow him inside. "It would be better if you saw for yourself Shads. You won't believe me otherwise." 
Shadow watched as his rival calmly walked into the house that held whatever it was that was containing the huge energy levels. He inwardly shuddered at the unwanted nickname the blue Mobian had given him. 
'It's not normal Chaos energy I can sense, it's all negative... Dangerous. Does Miles know of this?' 
The ebony Mobian shook his head slowly at the ridiculous thought, Tails wouldn't miss these things. But he had to know in order to be careful. The twin tailed genius had advanced greatly in his inventions and creations of tracking energy levels over the last year alone. He could easily track anyone with Chaos energy to the footstep with one of his creations nowadays. That was the reason everyone believed the Doctor had been so quiet.  
The not-so-kid, kid had surpassed him. 
Shadow followed his blue counterpart inside the house and followed the energy levels to where everyone else was. Taking his focus from his senses, he looked around to find himself in Tails' lab underneath his home. 
Rouge had gone down to find Tails when she went all over the house and found nobody around, and was met with a most unusual sight: a girl was lying on a table in the middle of his lab. She was hooked up to monitors everywhere, and had needles in her arms to provide her some form of food. The albino bat went over the female to get a better judgment of her. 
She was a red wolf with white tips on her front bangs, her palms running up to around the elbow, her feet and running up to behind the knees, and the underside her tail. The white of her muzzle seemed to stretch up her face a little as well. Her only form of clothing was a skin tight bodysuit that was ripped in many places, exposing her feet and parts of her fur on her stomach and arms. Her hair was a bright scarlet red, while her actual fur was a deep maroon. She looked to the females head again and immediately saw something that she was certain wolves did not have as part of their bodily structure. 
"Foxboy, why does she have horns on her head?" 
Rouge barely even realised she spoke aloud, but knew the question was going to be asked at one point or another. She saw her teammate come into the small lab behind Sonic just as she asked the question. At least he could answer for everyone and nobody was missing out on information. 
"I've been trying to do some tests on her while we were waiting on Shadow getting here," The dual tailed Mobian mumbled while he was going over some charts on one of his computers. "She hasn't been here that long, but I've already been able to confirm that she has been a victim of some form of experimentation. For how long, I can't really say, but her genetic coding is completely messed around as if whomever had her didn't know what they were doing."  
He looked to the group as he took a moment to let that sink in to them all. Knuckles looked disturbed and concerned for the female before them, Sonic's eyes were narrowed in a serious manner, Rouge held  a solemn expression on her face, and Shadow looked deep in thought, not really showing any real concern or feeling as usual. 
"Who found her?" Rouge asked lowly, gaze still completely on the wolf girl. She had to admit, she wasn't an ugly Mobian even with those black horns, or that she was in need of a bath. She knew the girl had been caught in the earlier rain shower by the smell of rain that was coming from her. She deduced she had been living rough for quite a while judging by how she currently looked. 
"I did…" Knuckles eventually growled lowly as the floor received his stern gaze. "I was on Angel Island, and as we were going over the Mystic Ruins I could sense energy. At first I thought it was just because the island was close to the echidna ruins. They're connected to the Master Emerald after all, and any time they come within a certain range to each other they emit an energy, kind of like a bonded connection. It normally only lasts a short while so I left it for a bit, but when it didn't pass like it normally does, I decided to take a look for myself in case there was trouble. I found her hiding inside the ruin itself when it was raining and brought her back here." 
"Once she told us a little bit about herself, she suddenly collapsed and has been like this ever since." Sonic finished for the red echidna. He looked around the room to see Shadow had grown quite interested in the girl and had gone to stand right in front of her. "What she said didn't make a lot of sense though..." 
Tails decided to fill the two agents in on what they knew of her. "Her name is Tala, and she did say she had been hiding in the shadows… hiding from them. Whoever or whatever they are, we don't really know yet." 
Shadow reached out to touch the females arm, only to be pushed backwards by a black spark of raw energy that came from her horns. The others gasped as time seemed to slow down for a moment as the darker Mobian flew backwards before digging his heels in to stop and dust himself off, nearing her again, a little more weary this time. He looked to his hand that got hit to see it was slightly singed. 
"It's as I suspected," Shadow growled irritatedly. "The energy she's got inside her is purely negative. I alone cannot touch her to reduce the levels back to normal." 
"What about if I help?" Sonic asked with a thumb raised towards himself as he showed his trademark grin. He had a feeling that it would be a two-person job, just like usual when it came to something involving the Chaos Emeralds or energy in general.  
Shadow nodded and looked over to Rouge. She looked back to him, knowing what he was silently asking before handing the blue hedgehog her recently acquired Chaos Emerald that she concealed in her breastplate. "You'll need to channel everything into the emerald. We have to ensure they will accept the energy and draw it out of her to be returned to them as neither positive nor negative. It should return her to normal energy levels and awaken her." He proceeded to bring out a second Chaos Emerald that was hidden in his quills. 
"Wait guys!" Tails shouted frantically, looking at another of the many screens he had set up. "There's something weird going on with her energy levels… they're increasing! And fast!" 
He brought up a hologram of Tala's internal structure, showing a bar which indicated her energy readings. It was way over the natural limit, but was still steadily climbing upwards in number and was flashing red dangerously. Looking at the wolf's face, they saw it contort in pain. 
"That's what I can sense, she's absorbing the emeralds power." Shadow explained, growing more concerned at the massive energy the red female was building up. "We need to get this over with, fast. She's a ticking time bomb right now, before long her body won't be able to hold any more." 
Sonic grinned his toothy grin once again. "Fast is my middle name Shads, let's do this!"  
Tails cast a worried glance between Tala and the group, then opened a small hatch in the wall to get a stored Chaos Emerald and gingerly passed it to Knuckles.  
Despite inwardly cringing at the nickname Sonic had given him, Shadow knew the blue hedgehog was right. It was now or never. He nodded and placed his hand holding his emerald over Tala's head, and gently placed his other hand over her forehead. Sonic followed suit but held the powerful gem with both hands. Knuckles stepped forward to help as the emerald in his current possession was tightly gripped in one huge fist. 
"On my mark, we focus everything on drawing all of the energy out. It will feel like you're absorbing the power into yourself but it will merely be using you as a stepping stone." Shadow cast a glance to Tails and Rouge. "We will need absolute concentration for this, a slight mess up could kill her... and us." 
Turning back to Sonic and Knuckles, they each made eye contact and then Shadow nodded.  
The two watching felt the air turn cold as a wind picked up suddenly. The three surrounding the wolf girl closed their eyes to keep focus on the task at hand As soon as it began, Shadow made contact with Talas head, this time not getting blown back by her energy. The wind became wilder, almost like a tornado inside the lab itself knocking things over and making many papers and blueprints float around the room angrily. The three in the middle of the room began to glow slightly, Sonic taking on a golden hue, Knuckles lightening slightly to a pinkish colour, and Shadow a shimmering silver. Tala, while still unconscious began to groan a little as her fur began to darken to a deep dark ruby and a black flame-like aura covered her. The three conscious Mobians were not in their super forms, but with the massive energy they were transferring it was close enough. 
Amazement and wonder shone in the two non-participating Mobians as they watched Tala's body begin to fill out, looking properly nourished again. They watched as her eyes began to open, but their hearts stopped at what they saw underneath. 
Black. 
"Guys, you gotta stop! There's something wrong!" Tails called over the high winds. "Her eyes are-" 
"Don't worry buddy! We're on it!" Sonic's strained voice called back, his now open eyes also black. "It's the negative energy, don't worry about it!" 
Tails did as he was told and continued to just watch as the wolf now floating in front of them closed her eyes again and her fur darkened again to almost black. The wind got more wild, prompting Rouge and Tails to hang on to anything that would hold them down to keep themselves from being pulled into the cyclone of power they were witnessing. They saw strange protrusions, similar to the horns on Talas head begin to stick out of her back and curl around her body loosely, along with her elbows beginning to end up the same way, but the odd black structures spiked outwards instead. Red sparks of raw energy began erupting at random intervals from all over her body. The females face was scrunched up in agony as she was now loudly crying out in obvious pain at what was happening. Nobody could explain what was going on. 
 Then without warning a bright light shone as the three males stopped pulling the energy. Sonic and Shadow let go of their hold on the girl, making the light fade away as she once again lay on the table. Knuckles, who held his free hand on to Talas stomach area was last to pull away as they all returned to their normal states, panting and staring at the girl who remained unconscious before them.  
They watched her for what felt like forever before her ears twitched and her eyes opened again, this time a brilliant sapphire blue. She groaned slightly as she sat up slowly and looked around before her gaze fell on the small group. She blinked a few times, a blank look on her face before recognition flared when she saw Knuckles, Tails and Sonic. Upon seeing the two Mobians she hadn't seen before, she grew wary and her ears fell back slowly. 
"Welcome back to the land of the livin', Tala!" Sonic chirped to the just awake female. "You had us worried there for a sec, there was a whole lot of power in there." He walked up to her and gently put an arm around her shoulder in comfort. "How ya feelin'?" 
The female blinked a few times before looking at her bare hands. 'How do I feel? Well, aside from hungry, I'm not dizzy or tired anymore. I don't feel so heavy either. What did they do to me?' She looked to the two hedgehogs and echidna who were still standing right next to her and sensed right away that they were exhausted. They were trying not to show it on the outside, but she knew they wouldn't pass up the chance of having a short nap if given the opportunity. 'Did I do that to them?' 
Shadow could tell from the questioning look on her face that she wasn't entirely sure what just happened. "You were full of Chaotic Energy. The three of us drew out all of the excess from your body and transferred it back into the Chaos Emeralds as neutral, less unstable energy." 
Tala stared at the hedgehog after his explanation with her head slightly tilted to the side. She understood what they did, but why did they help her when they didn't even know her? 
'You don't even know you, so why should it matter?'
Her expression must have soured as the others gave her a funny look. She realised what she unintentionally did and shook her head, feeling lighter than she had in a long time. 
"I… thank you. For saving me. But… why?" She whispered softly. 
Sonic raised a questioning eye ridge at the girl. "Why what?" 
"She wants to know why she was saved when we don't even know her, or her intentions." Rouge spoke up upon seeing the conflict etched on the wolf girls face. "From the looks of things, she's never been in this kind of situation, but I can see where she's coming from. We hardly know her and you just risked quite a bit to help her out." 
Tala nodded at the albino bat, a thank you silent in her eyes. She looked at the two she hadn't spoken to before she collapsed and gave them a quick look over.  
"I think introductions are in order. I'm Rouge the bat, but you can call me Rouge. Mr. Sunshine over there is Shadow the Hedgehog. It's nice to meet you, sugar." 
Red ears perked at the second name and images of when she first woke up flashed in her mind. She stared at the raven Mobian and stood up to stand in front of him, showing she was a few inches smaller than him. "It was you." 
Shadow gave the red female a blank look, wondering why she was suddenly up in front of him, but then something came to him and recognition flashed in his eyes. "You… you were there the day the Doctor released me on Prison Island." 
Collective gasps echoed around the room as the two now in the middle of the group continued to stare at each other, neither one sure on if the other would act or not. 
"The… oddly shaped human?" Tala responded in a questioning tone, spitting the word human out like it left a bad taste in her mouth along with scrunching her nose slightly. Shadow nodded silently in reply with an eye ridge slightly raised at her tone towards the end. She turned away as she took a few steps from the gathered group. "Hmph, I don't know why you trust them. All they ever do is cause pain and destruction." 
Sonic felt that Tala was being a little biased with her assumption so stepped forward. "Hey now, not all humans are bad. Sure some are, but we know loads of good humans out there who are working hard to keep the planet at peace. What caused you to hate them so much?" 
Sapphire orbs softened and rounded considerably as she turned away from the cerulean hero. She pulled her tail around and began nervously playing with it. She closed her eyes and with a soft sigh she turned back to the group, a sad, lonely look evident on her face. "I… I don't know. I don't…remember." 
"What? How can you not remember if you have so much animosity for them?" Knuckles questioned, giving the wolf girl a heated look. He was starting to lose trust in this girl's words. She wasn't telling them the whole story. 
"I don't want to repeat what I just said. I don't remember, all I know is that whenever I think of humans... my head hurts..." The scarlet female growled lowly as she half closed her eyes. 
Rouge shared a knowing look with her dark teammate. Coming to a silent agreement, Rouge went over to the red female and placed a comforting hand on her shoulder. On contact, Tala froze up and pulled away, a hard look in her eyes as her pupils narrowed to slits. 
"Honey, I think we know what's happened to you," Rouge tried to console the upset female. She tried her luck again, placing her hand on her shoulder once more. This time Tala didn't pull away, rather looked at the albino with a questioning gaze. Rouge smiled to herself at her touch being accepted. 
"Amnesia." 
Rouge looked to her teammate and pouted childishly. "Aww Shadow I wanted to tell her, you're no fun." 
"Hmph." 
A few hours had gone by and the whole group inside Tails' home was getting to know the newcomer. Well, try their best with what she could tell them and what she couldn't remember. 
"So, you woke up in a stasis pod with no memory of who you are? Man doesn't that sound familiar." Sonic laughed and looked at his ebony rival, earning a harsh glare in response. 
Tala finished a rather large bowl of noodles Tails had made her to eat and placed the bowl on the coffee table in front of the sofa she was occupying next to Rouge and Shadow. She sat with a straight back, one leg crossed over the other and her hands clasped together on top of her knee. 
"Someone had to have raised you right, just look at how you sit for example." Knuckles piped up. "The only other girl I know who sits like that is Sonia, and she's royalty." 
Tails nodded at Knuckles' observation, looking bashful all of a sudden. "Yeah, but there's others who are similar, we just don't see it often." 
Sonic chuckled at his little bro. He knew exactly who Tails was referring to. A certain bunny he had a bit of a crush on for almost a year was constantly disciplined by her mother to always act like a lady, no matter what. The azure hero ruffled Tails' bangs playfully, earning the young fox to push him away with a smirk. 
"Sonic, I'm fifteen, I'm not a kid anymore." Tails laughed knowing full well no matter how many times he said it, it wouldn't change his brothers manners towards him. 
Tala watched the interaction between the yellow fox and blue hedgehog. She found a strange feeling in herself. She wanted to get to know someone like that. 
To have a friend. 
"I am eternally grateful for all of the assistance you have given me, all of you have helped me out so much and there would be no way for me to ever repay you." 
"Hey, no worries Tala! It's what we heroes do!" 
The red wolf couldn't help but feel the corners of her mouth turn up a little at the blue speedster's statement. He was always so positive about everything. While it was a nice change to have others around her though, she felt like she was feeling a bit overcrowded in the small living room. She excused herself to get some air from outside.  
Tails stood up to take some 'samples', as he had called them, from Tala, then went to take them downstairs. He would look over them in more detail tomorrow. He too excused himself momentarily as he went back down to the lab, leaving the other four in the living room to talk about what had happened and to catch up. 
Tala felt a lot better when she felt the familiar wind brush against her face as she stepped outside. She hadn't been in any company for as long as her memory would allow her to know, so suddenly being surrounded by five others was a little overwhelming. She walked over to the edge of the cliff that wasn't too far from Tails' home and looked out to the ocean, feeling a slight breeze ruffle her fur. She knew a lot of what she said must have sounded fake to the others, but it was all she had to go on herself. 
She looked up to the slowly darkening sky and saw the tell tale signs of stars beginning to pop up all over. Tala couldn't explain it, but she felt in that very moment she was right where she was supposed to be. 
"I thought you might have come out here, sugar." 
Tala looked behind her to see Rouge flying up to her, a soft smile on her face. She didn't know why the white bat had followed her outside, but she didn't mind. She knew that she wasn't dangerous to her, so let her stand beside her to enjoy the evening. "It's an amazing view out here, no light pollution to cancel out the sky." 
The females fell into a comfortable silence as they both silently gazed out to the ocean below and enjoyed the gentle breeze that accompanied them like an invisible friend. 
"You remind me a lot of Shadow you know." The albino began suddenly. "Don't get me wrong, I can see a lot of differences, but there's also a lot of similarities between you. For example: You both hold the ability to use Chaos energy at any time, without the Emeralds might I add."  
Tala cringed at the thought of how she felt before. That energy was called Chaos. It was very aptly named as it felt like a whirlwind was building up inside her, tearing her apart from the inside. 
"But, he can control it completely. I hate to say it, but you can't." 
Red ears lowered at that blunt statement. She knew there was something wrong with someone who had powers but couldn't get a grip on using them. She looked up into the teal eyes of the snowy bat, feeling pretty hopeless. 
"What can I do to fix that? I have no memory of if I ever did have control, but if there's a way I can do it without my memories, then I would. It would make me feel better at least." 
"Join us." 
Talas eyes widened considerably. She couldn't be serious. That would mean going against everything her head told her to do. 
"You mean join G.U.N? Join humans?" 
Rouge cast a fleeting glance at the female whose soft, wispy voice had suddenly raised an octave and took on an almost angry tone to it. She shouldn't have said anything at this point. She felt uncharacteristically bad, but nevertheless stayed silent to allow her to think about it for a moment. 
Tala didn't know what to say to the white bats proposition. From the very beginning she didn't trust humans. G.U.N. That organization sounded very familiar to her though. 
Out of nowhere, a huge headache came at her full force. She groaned loudly and held her head in pain. 
"Honey, what's wrong?" Came the voice of Rouge to the left of her. She felt her hand on her arm, clearly concerned for the other females abrupt change. 
"I… I feel, ahhh It hurts!" She managed out with the last of her words turning into a painful moan as she squeezed her eyes shut. 
Tala fell to her knees as the headache grew in bounds over the next few seconds. Her cry alerted the others inside Tails' house and before long they were all crowded around the female wondering what was going on. 
"What's going on?" 
"Are you hurt?" 
"Why's she on the ground, Rouge?" 
The chattering of the others began to fade out as memories began to flood through Talas mind like a video. She completely froze as her eyes opened and took on a distant look. 
"Stupid cub, you and your kind are only good for one thing." 
"You're the only one to survive the testing. You'll be the first to experience the next stage. Too bad you won't live long enough to do anything with it!" 
A human male with dark messy hair and glasses was glaring at her smaller form. He grabbed her and lifted her into the air by the hair. He shoved a needle into the back of her neck roughly using his other hand, earning a cry from her as she felt something strange enter her body. Once the inside of what was in the needle was empty, he dropped her in disgust and spat in her direction. 
"The sooner we get done with this the better, these creatures are an abomination to humanity." He went over to a nearby sink to wash his hands thoroughly. 
A second human, with dark blond hair picked her up by the scruff of the neck and threw her into a caged area. Tala stared at the two in fear, backing away as far as she could from them and curling into a small ball. 
"Aww look she's scared of us," The blond male laughed in a mocking tone. "Good, that's how all you freaks should see us." His oily skinned face neared her caged area and peered right into her eyes, striking terror into her entire being. "We are the dominators of this planet. You are worth nothing to us. Once we get what we want, you'll be dead and your DNA will be used for our evolution." 
Tala felt overwhelming terror as her smaller frame shook violently in fear of the two humans laughing in her face. Then she felt a massive amount of pain from inside her. Before the pain got to be too much, she looked down to her hands to see her fingers were stretching and growing into what could only be described as claws. 
"...la… Tala! Yo! Mobius to the girl with the glowing eyes!" 
Tala came back to the present gasping for breath. She glanced around to find she was on her knees and holding her head. 
"What… what happened?" She asked lowly. Her headache subsiding quickly. She realized that she had tears running down her face and proceeded to wipe them away with the back of her bare hand. 
"You were away in limbo land or something," Sonic laughed nervously as he held a hand out to help her back up. "You alright?" 
She hesitated before nodding slowly and taking his hand to get back on her feet. "Something… something to me…" 
"Something triggered a memory from the looks of things," Shadow clarified. "A word or phrase kick-started your mind. Do you happen to know what it could have been?" 
She sighed and turned to face the ocean that she felt was strangely calming to her. "I think it was G.U.N…" She closed her eyes and felt the breeze caress her face gently. 
"How?" Knuckles asked the question a few seconds later after seeing nobody else wanted to be the one to ask. 
"I think… they have something to do with my memories. I was... in a room. These humans... they put something in me... a needle. It hurt and it made my hands change shape." 
"Hmph, why does that not surprise me…" Shadow trailed off in thought with an angry growl. "You'll need to come with us." 
"No." 
Everyone else who was watching could feel the aura of the dark hedgehog grow dark. Nobody disobeyed him, even Rouge when he was serious. "What was that?" 
Disobedient sapphires locked on to angry rubies before closing firmly as a scowl grew on her muzzle. "I. Said. No. I don't want to be subjected to what happened before."  
She began to walk back towards Tails' house to emphasize how much she wanted to do anything other than what was being asked, only to be lifted up and thrown over the ebony Mobians shoulder. This earned a surprised gasp from everyone else. Shadow never voluntarily touched someone except if it was a teammate whom he trusted. He barely knew this girl. Maybe the energy transference from earlier helped him out with that issue. 
Rouge on the other hand saw it coming and laughed a little. "Guess it's the hard way then honey." She flew up next to Shadow as he got his Chaos Emerald back out from his quills, snatching the Emerald she loaned Sonic from his own quills on the way. 
"Let me go! You can't make me go with you!" Tala wriggled in the ebony hedgehog's grasp. "Who do you think I am? I'm not someone who follows orders! " 
Rouge raised an eyebrow at the red girl tossed over her partner's shoulder and smirked at Shadow. "Oh she's feisty, I like her already." 
Shadow moved her to hold her bridal style, his grip iron tight as she continued to wriggle in his arms. "Stop struggling, G.U.N will probably hold more answers than endlessly trailing over Mobius will." Shadow growled with a death glare thrown to the shorter female.  
Unbeknownst to everyone except Rouge, Shadow wasn't actually angry at how the Tala was acting towards him. She knew he sympathized with her. He only wanted her to see that going to where her memories took her to was a better option. He just couldn't be bothered trying to explain it to her when she was freaking out the way she was, but she knew he couldn't exactly blame her from the emotion in his eyes. 
"I knew I couldn't trust you! Why did I let you all in?!" She was shouting now. "I should have run when I had the chance!" 
"Shadow, maybe you should-" 
"Shut up!" 
Sonic bit his lower lip at the impatient yell from the black hedgehog. Shadow looked down to the girl he was holding to see she had stopped the second he shouted. "I don't even know why I'm bothering; you don't deserve it." He dropped her on the spot, earning a surprised yelp from her as she plopped on to the ground and folded his arms across his chest. 
Tails stepped forward cautiously. "Are you sure this is for the best?" 
"She'll be in good hands. We won't let them put a hand on her." Rouge winked at him. Tails looked down worriedly, making Sonic wrap an arm around the young kits shoulders and grin reassuringly. 
"Don't worry buddy, I got complete faith that they'll look after her. Right Shads?" 
Crimson pools bore into Sonic's Emeralds. He nodded with a frown. "Hmph, I'm not heartless, of course she will be safe." 
Tala remained on the ground with a look of defiance in her eyes and her arms crossed in a huff. "Doesn't anyone want my input?" 
Sonic scratched behind his ear with a nervous chuckle. Knuckles sighed and shook his head, whereas Tails just smiled as a sweat drop appeared. "Sorry Tala, but you might be better off if you go." 
She turned away from them, clearly upset that nobody was helping her out. "Hmph! Fine. But if something goes wrong, I'll personally make sure you regret this." 
Shadow growled quietly at the female as he chose to ignore what she said. " Take my hand." 
Rouge followed suit and held onto his arm as his hand was holding the Chaos Emerald. "Word of warning sweetie, Chaos Control can make you a little… dizzy for first timers."  
Tala lowered her ears a little but understood nonetheless.  
"Take care Tala, we'll see ya soon!" Sonic waved with his trademark grin. 
"It won't be that bad, G.U.N. is totally different now!" Tails reassured with a bright smile. 
"I hope you get some answers, Tala." Knuckles finished.  
The three waved as the two agents and 'visitor' vanished in a flash of light.
[/ltr]
_________________
The best things in life are always someone elses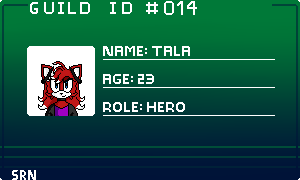 My OC Bios:
Tala the wolf
Yukiko Crescent
Zephryos Dumisa
Malakai Lerato

ForevaYoung

Master Member





Posts

: 566


Join date

: 2016-06-04


Age

: 27


Location

: Special blanket fort



Similar topics
---
Permissions in this forum:
You
cannot
reply to topics in this forum