Mawricio... The distant ancestor, from lands of old, we seek you out in grave panic and concern for your world. Something must be done to circumvent this and only the might of the sun can save you Mawricio. ONLY THE SUN!

The crocodile woke up from his bed in a cold sweat as if his body had been possessed. "Those voices again..." He had been getting dreams from old crocodiles dressed in golden clothing that seemed to radiate an almost holy glow from the cloaks and headdresses, he had no understanding as to what they were referring to and had been mainly blowing it off as after-work stress. He had bigger concerns on his mind anyway.

He slowly slumped out of bed, sitting in the warm glow of outside for a short while before getting up and stumbling through his creaking apartment, it was relatively small and was akin to a caravan in the wall but it was cheap and a roof over his head so it wasn't concerning to him. He grabbed a frying pan, spread some butter into it and cracked a couple of eggs and some bacon onto the pan, the scent waking him up, even more, taking a large sniff of the aroma he let out a heavy sigh. "What a lovely little morning I have myself here..." He muttered happily to himself before forlornly looking at an answering machine on the chipped kitchen table that looks like its been under heavy use recently. "I wonder if today is the day".

He plates up his meal and sits at the table before turning on the answering machine to a slow, whirring sound. "One message unread" Mauricio lit up in his eyes and desperately pressed the answer button "Kurezai?!" He stuck his head close to the answering machine "Is that you buddy?!" He was getting louder and noticeably shaky in his voice, finally, the message clipped through.

"Uh yeah hi, this is the landlord, just reminding you that your rents due next we-"

He angrily slammed the off button on his device before turning back to his meal, eating slowly and chewing deliberately. "It's been three months since you disappeared off the map, where did you go?" He finishes his meal and gets dressed, his floral Hawaiian shirt and sandals go on like a charm but his hip satchel has trouble getting on, it must not fit him well much anymore. It had been a long time since he got it, it didn't have an adjustable strap. "I should have futureproofed more" Mawricio chuckled to himself before turning the hob off and leaving the room. The rest of the apartment building was in a worse state than mawricio's pad, the walls had pieces of plastering missing and patches of mildew danced across the ceiling as Mawricio left the building to head on his morning jog.

Meanwhile in another part of Town

A menacing purple Fox sits in the park, his legs crossed in a relaxed pose, smirking as if he's waiting for someone, in particular. Wrapped up in a black hoodie and tracksuit bottoms with earrings on and a cigarette in his left hand, he gazes up at the sky looking at the clouds. "huh, the park is pretty nice this time of year, I wish I could visit more" he mumbles to himself. "I guess I have a nice excuse this time" he chuckles.

ecolusian

Junior Member





Posts

: 22


Join date

: 2016-07-07


Age

: 21



A small grey fox sat in his rental apartment, while the pay from his work was decent, in order for him to stay in this part of the world, or even in this part of the country, especially this close to work, the rickety old apartment was the best he could afford. The landlord was an absolute nightmare and the tenants were... a mixed bag, but in the 2 months he'd spent there, there were only a few occasions he had had to wait out drunken neighbours banging on his door at 12am thinking it was their apartment.

It was certainly better than any of the other locations he'd stayed at during the 10 month trip thus far, so he couldn't complain that much. The fox had had his own dreams, and while even at home they were nightmarish apparitions, being away from there had slowly introduced a new aspect into them, one of... newness... he supposed was the best word to describe it.

The monthly rent was due though of course, and as such the pestilant landlard had sent everyone in the complex a message, reminding them of the fact that it would be time to cough up money in a week. But it wasn't any answering machine that woke up the fox, but his own alarm, signalling time to head off to work, although luckilly today wasn't any important day in his work cycle and it was usually about this time of month that the chatter in the office died down as the big cases were usually handled in the begining of every month, so being late, or even skipping work completely on occassion wasn't entirely unheard of.

"Oh god."

The fox said, tempted to throw the small alarm clock at his apartment wall, before lazilly remembering that the wall was paper-thin and the clock would more than likely end up in the apartment next door. Instead he simply slammed his hand onto the 'off' button as hard as possible from his prone position, which wasn't very hard at all. This was what the average morning looked like in the life of this grey fox, he was not a morning person at all and after slapping his own face a couple of times, he was concious enough to heave himself out of bed.

Wearing nothing but some blue shorts, the fox stumbled over to his fridge, pulling out cold leftovers and a can of some cheap-branded energy drink. Breakfast. Rather reluctantly and slowly, the fox ate what was available and finished off the can before moving over to the lopsided dresser and sliding roughly into his uniform, which for the day consisted of a lab coat and the usual navy blue trousers, but of course no matter what his assignment was for the day, the uniform always had the same gun-metal grey boots, which at this point he had begun to despise.

With a thud in his step and a weary look in his eye, the fox stepped out of his apartment, keys in hand, and locked it behind himself, not even bothering to clean up whatever rubbish he had left on the table.

"Some prestige."

He muttered, begining his walk to work, which would take about 20 minutes and lead through a small park.
Last edited by Wolf478 on Tue Oct 29, 2019 9:21 am; edited 1 time in total (Reason for editing : Spelling mistake)
_________________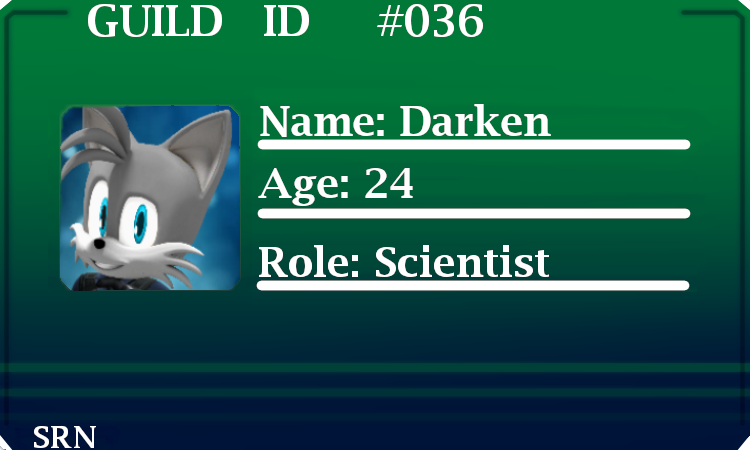 The OMR Foundation
One fox, unlike the other, was very much a morning person, having already awoken much earlier than she'd need to be. One would think early mornings and late nights would screw with the girl, but she either powered through by sheer force of will, or there was something else that meant that she simply didn't need that much sleep. After this many years, she would guess the latter.

Having had a relatively simple breakfast of buttered toast and coffee, Raito was ready to head off to work, dressed in a leather jacket, jeans, and combat boots, all in black. Of course, it wasn't her uniform, as that was kept at work to keep it all fresh and clean (despite it still smelling of smoke after being caught in a fire at a bunker they were clearing just months ago).

She grabbed her phone, noticing it had one new voicemail. She answered it, putting the device on speaker as she walked to the laundry room, unloading some laundry and taking it back to her room, hanging it up slowly and methodically. 

"Hey, Raito, it's me," came a voice that was somewhat younger than hers, though not by a massive amount. "Just letting you know that your bike's back up and running. Few scratches and dinks, though. They said to only get it running, and that anything cosmetic'll have to be at your expense. Sorry."

"Ugh, why am I not surprised?" She said to herself as she finished hanging up the laundry, and headed towards the front door. With a sigh, she grabbed her keys and wallet, shoving them in her pockets, before heading out.

Her bike was indeed of need of repairs after the last case, having been fried by some weirdo with a flamethrower and a machine gun, so Raito had to walk to work, usually taking around forty minutes. It was long, sure, but perfect to clear her head. The small park she had to pass through on the way being equally perfect. Her snow white fur moved softly as the wind picked up just a little, letting her know it was certainly a chilly day.
_________________
Are we the future of this burning Hell?
Fantastic
art of Caen done by the damn fine Electrisa!

The Red Blur

Hero





Posts

: 1265


Join date

: 2016-05-02


Age

: 20


Location

: Bumbling through the universe



Mawrico jogged slowly through the city, taking in as many of the sights and sounds as he could, the air was cold and the wind patted gently against his scales as it billowed through windows and trees without much of a care in the world,
it helped that he was jogging but the element certainly snapped at him at times, cars occasionally came past, the rumble of engines and the faint whiff of burnt petrol lingered in the air for quite a while, there was a pizzeria
not close by that was slowly warming up its ovens for the day and the light coming through had an almost festive vibe to it "its payday today" Mawricio muttered to himself "perhaps I could treat myself a bit?" he shook his head and kept
ongoing, unnerved by the prospects of spending money he doesn't really need to.

the park slowly came into view, "Station Square Gardens", it had a little bit of rust on it but nothing you wouldn't notice unless you passed through daily, either side of the gate two large oaks stood proudly yet weakly, old
and drained by the autumn weather, their leaves scattering the entrance, leaving a satisfying crunch underfoot. the crunch changes to a soft and welcoming rattle as the gravel shifts underfoot, the birds chirping suddenly coming
earshot along with the recently hatched chicks. The crocodile shone the first genuine smile he's had all day, as his jog turned in a pleasant jaunt through the paths and alongside the lake, its banks covered in the feathers of
hyperactive ducks quacking wildly for some passerby to chuck food at them. He gazed across the lake for but a moment and he froze...

His smile died down, and slowly turned into a fierce scowl, he spotted a fox acutely familiar to him across the way, he slowly approached unceremoniously, it didn't take long for the purple fox to notice. "MAW BOY!~" the fox
swooned in a playful tone "how are you doin pal? had a good morning so far?". The crocodile didn't really budge, he just kept glaring "What are you doing here." The fox whistles surprisedly "Well, that was a rather cold introduction, I
might even shed a tear" he grins "I'm here to make a deal". Mawricio giggles a little bit to which the fox twitches annoyedly at "why would I work with one of my bosses competitors? and an aggravating one to boot" Mauricio jeers, dusting
off a fallen leaf before turning away.

The fox's grin comes back. "You still miss your little friend maw boy?~"

Mawricio twists his head back fast and violently "What."

the fox starts to chuckle like a child "I do believe that your friend kurezai is missing~ and oh maw boy..." He slinks over to put an arm around mawricio "I'm with you here, my heart aches for him, I just want the poor guy back!"
Mawricio shoots death stares at the fox, but they're smoothened out by desperation and loneliness, the fox goes on "But! I do believe I have the pieces to the puzzle! I might be able to... find... kurezai."

Mawricio clenches his fist in anger and remorse, he doesn't believe a word he's saying but he doesn't have an option in the slightest, its either this or nothing, and as he stands there in deep thought he sits down on the bench the fox was
sitting at and starts to ponder, the fox sitting with him with a friendly smile at least at face value.

ecolusian

Junior Member





Posts

: 22


Join date

: 2016-07-07


Age

: 21



The park had come into view, with the foxes small, metal-clad feet trudging across the dull grey pavement of the city and making their way to station-square. A chilly breeze blew its way through the street, and although the fox wore little more than the lab coat on his back and the trousers of his uniform, he'd begun to sport a thicker coverage of fur now that the climate wasn't so tropical, so the weather was a small concern most of the time.

He shot a small glance over to the pizzaria that had all but enslaved the grey fox's eating habits. And gave a reluctant nod of recognition to whomever inside the parlour cared, acknowlegding that Station Square had stuff superior to Glasby any day. But at this point, it mattered very little, as his boots had already found themselves walking through the gate into the park. "Station Square Gardens", the slightly rusted but otherwise surprisingly good-conditioned sign read. The fox's grey fur floofed a little as another gust of wind blew past him, and a car horn blazed a little further down the road from the park. While one of the only sources of green in the city, it was still in the city, and the smell of car smoke and greasy smog lingered still.

As the fox had begun attempting to enjoy the scenery that the gardens had to offer, it became apparent that... something was happening. And while at first he brushed it off as just another public dispute common within the City and continued walking, he figured that with the current lax attitude at work in attendance why the hell not, and attempted to casually sit down at one of the many benches in the park, close enough to catch an odd word from the conversation, but hopefully not close enough to warrent any unwanted attention.
_________________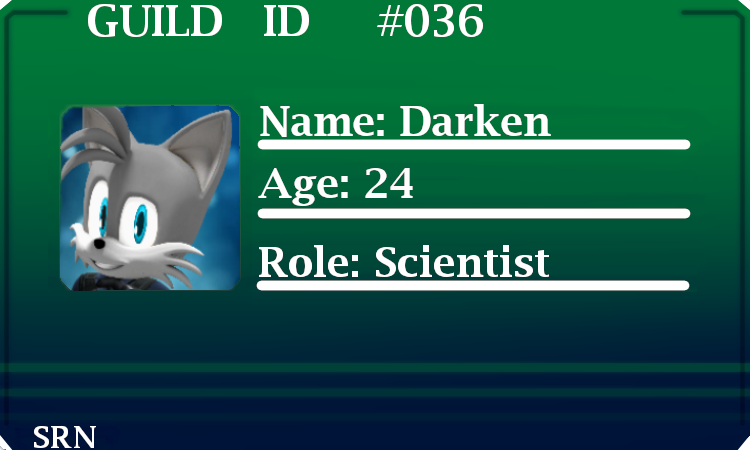 The OMR Foundation

---
Permissions in this forum:
You
cannot
reply to topics in this forum