(Here's a thing.)
I figured that if there wasn't anything that was clarified in my OC's bio, then you could ask your questions here, or maybe even if you'd just like to ask a random question, you can shoot.
If you've RP'ed with some of my characters before, you'll know that there are quite a few holes or gaps in their stories that haven't been filled in or answered (I'll answer them if they aren't too plot-revealing) maybe even something that I've forgotten to tell you about?
Anyway, I've got 5 OCs as of now, There'll be more on the way, but here they are:
Darken: Hello!
Please tell me that's all I gotta say. 
I'm Darken... Millennium, but you can just call me Darken if you like, I'll be
Please don't make me do this
Answering your questions about me.
Darken is a grey fox with a fairly chill attitude and a patient outlook on life, he's got quite a bit of knowledge stuffed into that little grey head of his. And experience too, plenty of that, and while often awkward, he finds a professional setting the easiest to cope with.
Alia: Hey, I'm Alia. But you can call me anything you like. I'll be happy to answer Any questions you might have about me, so don't let me intimidate you or anything.
It certainly works on Darken here.
Alia is a magenta hedgeog with a very uneasy attitude, quick to tip in either direction. Her experiences have driving her to the edge of phychotic behaviour and sometimes she can simply get a little carried away. She will sometimes put up a blunt facade to mask the things she's hiding.
Kane: Yeah hi, I uh.. Yes, ask a question and I'll answer. I haven't been asked anything before so it'll be a nice change.
Kane is a burnt-orange echidna with a quiet and dark attitude, he is soft-spoken and secretive. He will often use his size in an attempt to intimidate his way out of having to talk with people, although in truth he doesn't mind company. Harrowed by memories of his life, Kane is very suspicious of individuals around him, and is constantly on edge.
Ryan: Do I-? Ok hi, feel free to ask away. Just don't ask where I live and we'll be sitting a-ok. Ask anything else you want.
Ryan is a green tree frog with a stern yet daring attitude, he is relativey quiet in his manner of speaking, but can often get a little carried away. He is very formal to those he meets, although the people he calls freinds probably have the least formal relationship with him of all. His freinds often prefer to call him 'Ryno' and are more than up for a raucously good time.
Reginald: Oh hi! What's a tall glass-... oh yes of course, please, ask anything you like. I'm always happy for a conversation, and with someone such as yourself? Anytime!
Please ask away! There are a few things I might try to work around to prevent spoiling the plot of the trilogy, but I'll try to provide the answer you desire!
Last edited by Wolf478 on Thu Nov 28, 2019 11:25 pm; edited 6 times in total
Hey Darken! What's your favourite thing about being a scientist? And what's your least favourite thing about it?

Alia! Hi! I was just wondering, what's one of your pastime hobbies? The small things you do when you finished your daily business and stuff?
_________________
Casually succumbing to existential dread
Adorable avatar by 
MultiLefaiye
My characters' bios can all be found on
Toyhou.se
. 

Dione

Staff





Posts

: 593


Join date

: 2016-01-05


Age

: 20


Location

: A pillow fortress



@Dione,
(Since nobody else has asked anything yet)


Oh hi, yes, I was just uh, yes. My favourite thing about being a Scientist? Oh uh, hands down it's what I enjoy doing. I managed to get forced land a position working for GUN on an area that has some very personal meaning to me, and I honestly love doing it. My least favourite thing about it? I'd have to say working for GUN? They get very... political and serious about it sometimes, and my research sometimes turns into a deadline rather than a casual expedition. 


A message? oh...
Oh hello. Favourite pastime hobbies? Annoying the absolute hell out of Darken. I've been quite caught up with... work, but I suppose one of my favourite things to do is sculpting, my apartment and anyone elses apartment I can get in to is filled with my own works, I wouldn't say I'm a master at it, but I think I'm fairly decent? Clay is my preferred tool, but I've made some ventures into other fields, like carving and working with porcelein.
_________________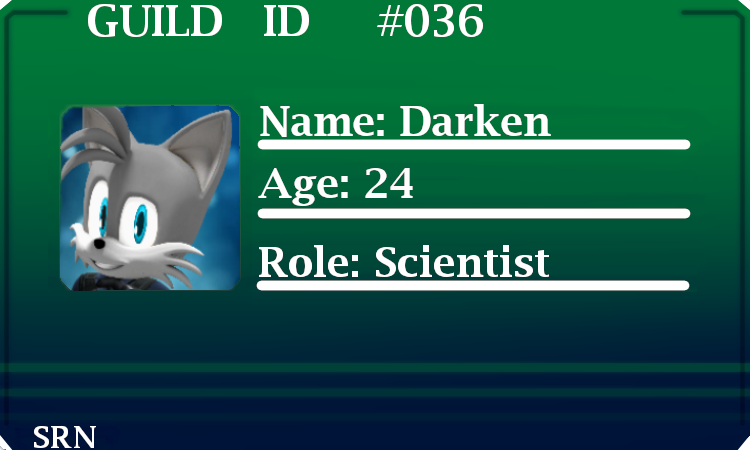 The OMR Foundation

---
Permissions in this forum:
You
cannot
reply to topics in this forum