It was a stormy day in the middle of spring, quite contrary to the usual image spring gets. The wind was howling as it blew against windows and the corners of the houses and rain was pouring down. The occasional thunder could be heard as it followed the white lightning bolts that shot from the sky. Most wild animals had seeked refuge in the more sheltered places, Mobians and humans alike had fled to their own homes, and the few people that were on the street were getting soaked by the down-pour. 

Inside one of the larger houses, in the richer outskirts of Castle Town, were two people. They were huddled up in blankets, surrounded by pillows and enjoying a nice hot cup of chocolate milk. In front of them was sat a laptop, its screen shining brightly in the dim room. The internet browser was opened and in it were a whole bunch of tabs with house sites and search engines. One of the two people, the shorter, ginger feline, let her head rest on the taller rabbit's shoulder. "Why is this so hard, Mally?" She sighed and took a sip of her hot beverage. "I thought it would be so much easier to find an apartment!" 

The two of them were planning on moving in together and had already been looking at places for quite a while now. Apartments in Central City, places in Station Square, even the smaller houses in Castle Town. Frankly, Felicia wanted to get out of the town, but they had to take whatever they could get. There was no room to be picky, and the cat hated it. She was used to a nice, large house, but it looked like they would have to give up their gardens and their large bedrooms for at least a few years until they were able to afford something more pricy. 

The girl rubbed her eyes and sat up straight to stretch, allowing a blanket to fall down on the couch. She got up, and turned around to face her boyfriend. "I'm grabbing something to eat real quick, is there anything you're wanting, fluffbutt?~" She winked and waited for him to answer before walking off to the kitchen.
_________________
Casually succumbing to existential dread
Adorable avatar by 
xHimikox

Dione

Staff





Posts

: 573


Join date

: 2016-01-05


Age

: 20


Location

: A pillow fortress



The male in question had been only half looking at the houses listed in the advertisements. It had been storming for about an hour now, and it was distracting him with the sheer noise echoing in his large ears, making the fine hairs vibrate insistently as if it was a big problem. His hearing had always been more in tune than many others, but he never found that part out until he asked other people.
Maybe he was just gifted in that respect, but it certainly didn't annoy him any less.

Not realising right away that Felicia had in fact left the cosy confines of the blanket, Malakai blinked at her empty space for a few moments before tuning in to her speech that came from the doorway. How could he have been so out of it to not notice her vanish to get a bite to eat? His long ears twitched as the question finally reached his foggy brain, making him perk up almost instantly.
"Oh, uh just maybe a glass of water for now, thanks." He smiled to her warmly. Malakai watched intently as his girl padded off to the colder room to fix herself something. As soon as she left, he found his eyes scanning the room. This was Felicias home, and just like him, she would be giving it up for something smaller and probably less luxurious, at least for the short term.
He had managed to save up part of a deposit from his jobs, and when he put it in with what Felicia had saved, they knew they could find somewhere half decent, they just had to find it first.

The grey male sat up straight and let the blanket fall off of him while he adjusted the laptop to sit on his knee as he continued browsing alone until Felicia returned. A few apartments popped up that he thought would work out, but it would be a matter of agreement on both of their ends before anything would be done, so he simply saved them in the favourites before moving on to the next. They wanted to get this done just right with no big problems getting in the way. Nobody likes added stress if they can avoid it, right?
"Hey, I found a couple more and just saved them for you to have a look at." He called in the direction of the kitchen. "One in Station square, one in Central City, and another one in Westopolis. I know the latter isn't exactly the best place to be considering the crime rate, but it's had fairly positive reviews, so I threw it in there just in case. I'll keep nosing about until you're done."
Malakai sighed quietly as he took off his glasses to clean them on his mint green tshirt.

ForevaYoung

Master Member





Posts

: 566


Join date

: 2016-06-04


Age

: 27


Location

: Special blanket fort



Water. She could do that! Felicia strolled to the kitchen, grabbed a bag of crisps, a bottle of orange soda and a glass of water. She was just on her way back as Malakai called out to her about the apartments he had found. Two out of the three sounded nice, but Westopolis... She wasn't too sure about that. She did know that they would have to settle for something some time soon, because getting from Station Square to Central City and the other way around, wasn't cheap, especially with that big sea dividing the two continents. 

She threw the bag of crisps at the rabbit across the room, knowing he would either not notice at all, or would catch it last minute. Felicia giggled as she watched it fly through the air and saw how he startledly reacted to the projectily flying his way. The ginger girl plopped back down on the couch. "Hun, I don't think Westopolis would be that good of an idea. I know you said this place looked decent but I don't want to risk it. It's a dangerous city." 

Felicia smiled and briefly pressed her lips against her partner's cheek. Some people said they were moving too fast, but things had been going extremely well between the two of them. Both had work, some savings set aside, they were happy together and they wanted to take the next step. It didn't matter what others thought, right? Mum and dad weren't ever here anyways, always busy with either their business or on one of their trips for their businisses. The cat was ready to move on. If she was blunt with herself she would rather live in poverty with Malakai than live in wealth in a house where she usually wasn't even acknowledged. 

The biggest issue was setting on a city. Felicia wanted to stay in Soumerica, Malakai prefered Eurish, and to be honest, she couldn't blame him. He had grown up there, he had nearly everyone there, and same went for Felicia but in the area they were in right now. 

"Let's take a look at the ones in Central City and Station Square first, okay? If we really can't find anything else we'll have to start looking at different cities.."
_________________
Casually succumbing to existential dread
Adorable avatar by 
xHimikox

Dione

Staff





Posts

: 573


Join date

: 2016-01-05


Age

: 20


Location

: A pillow fortress



A bag of crisps came flying towards him at an alarming rate, and Malakai felt his brain go dumb with what he should do about the oncoming projectile for a few seconds, so he simply flailed a bit over dramatically before catching the bag and placing it down where Felicia would be sitting again. 

He looked up when she made her way back in and could tell she wasn't too fond of the idea of Westopolis. To be frank, neither was he, but it was a place that wasn't too far from Station Square itself which would mean two places across the water from Central City, and they did sell for cheaper just because of the area. It was what they both needed to agree on, but judging by the face Felicia made, and his own thoughts, it  almost unanimous that the two didn't want to take a risk.

The apartment in Westopolis was swiftly deleted from the bookmarks afterwards. That cute little wrinkled nose from Felicia told him all he needed to know.

Speaking of, that same nose came closer and closer to him before he felt soft lips pressing against his light grey into darker grey cheek. It didn't matter how many times she did it, Malakai still ended up blushing at the act of tenderness she would show him. It was something that always made him feel like he was genuinely wanted around, and he could never get over how nice it felt. He could really just be him around her, which was the best feeling, second only to actually being with her in general. 

Lowering his ears to fall down behind him slightly, Malakai reached forward and pulled the ginger female down beside him again, being mindful she was still holding on to liquids, but also meaning to appear slightly playful. a big cheeky grin appeared on his face at the thought of her face changing to slightly alarmed, then the small giggle that would escape shortly afterwards would just make his heart melt.

He placed the laptop back in between the two of them once Felicia made herself comfortable again, and let her check out the saved places he had checked over. He began to think of the possibility of them maybe moving further away, and to be fair he wouldn't mind it. It would be a fresh start for both of them, but the only matter would be being able to look after themselves before they got new jobs in the new area. Whether they ended up in Eurish or Mercia, it was a matter of what they were both content with that was most important. 

Why did money run the world? He found himself slightly pouting at the limited funds they had. 

"You know... if we really want to, I can ask my parents if they could help up with a tiny bit towards a deposit? I just want us both to be happy in our new home, you know?"

The comment was also a way of him saying if she really, really wanted to, then she could look further afield into a longer distance from where they were right now. At this point he just wanted then both to be happy and comfortable, and if that meant being a little further from family and friends, then so be it. He could live with it, for her.
_________________
The best things in life are always someone elses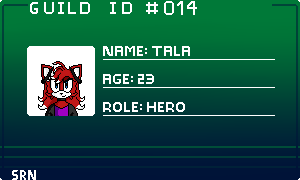 My OC Bios:
Tala the wolf
Yukiko Crescent
Zephryos Dumisa
Malakai Lerato

ForevaYoung

Master Member





Posts

: 566


Join date

: 2016-06-04


Age

: 27


Location

: Special blanket fort



As Malakai pulled her back down to sit next to him, Felicia panicked for a second. She nearly spilled some of the water in the tall rabbit's glass, she just barely managed to save it. The cat quickly put the cups away on the table before making herself comfortable again next to her partner. She near enough curled herself up into a blanket burrito and wiggled over to him, grinning slyly. That was, until the man let out a slightly defeated sigh and pouted. 

She sat down next to him normally and rubbed his arm. "We could ask my parents as well. Though, I doubt they'll give me anything." Her parents barely knew Malakai, and the only things they did know were from stories from Felicia. They had met him like.. what? Two? Three times? at most. She knew her mother didn't approve of him because of where he came from. She was biased against Central City, and convinced Station Square and its surrounding towns, including Castle Town were the bees knees. Her dad? He didn't care. His wife had him wrapped all around her fingers, and she was his number one. Not Felicia. Dad was too busy with work. He'd always hired nannies for her, or sent her to daycare. Felicia had a strange childhood.

But she could leave that all behind, now that she finally found someone to share her life with. They had been together for over a year already and to be frank, she still couldn't really believe it. Time had flown. Dione had started college, she herself had started her job in the shop, Malakai was still employed at the café as well. He should really introduce her to his coworker. What's her name again? Yukiko? Yeah that was her. Wait. What were they doing again? Right. Looking at houses. 

"Bleeeeeeehhh.. Can we do something else?" The feline frowned and snuggled up against the tall rabbit, resting her head on his shoulder. "This is so booooooring. I mean, look at all these apartments.." she gestured at the screen. "...they're all so expensive. That, or they're a dump." The girl thought for a moment before grinning. "Let's build our own!"
Last edited by Dione on Tue Oct 30, 2018 11:13 pm; edited 1 time in total
_________________
Casually succumbing to existential dread
Adorable avatar by 
xHimikox

Dione

Staff





Posts

: 573


Join date

: 2016-01-05


Age

: 20


Location

: A pillow fortress



The sadness in Felicias comment to do with her parents helping them with their first home was more than obvious. Malakai could practically feel the disappointment coming from the curled up kitty, even if she tried her best to not show it. Her parents were not exactly happy she was with him. Was he too different for their daughter? He came from a nice area, albeit a bit on the posh side, but he hoped it didn't show on him too much. He wasn't the biggest fan of those who were overly snobby.
He thought of his own parents. His mother was a designer for a big company on fashion and got called away on business a lot, along with working late hours when she was at the most local building. 
His father was a big time lawyer who, naturally got called away on many, many cases. The last time he saw the older rabbits was more than six weeks ago if he remembered correctly. Maybe about a month regarding his mother as she did make a habit of stopping in just to check on things, but it was never for long. 
His parents knew of his relationship and were all for it. They saw him as an adult now anyway and believed he had a good enough head on his shoulders to pick the right girl who would make him happy. 

It had been a year already. Man. He wondered how his life was without the ginger cat in it, but couldn't recall feeling quite so right and comfortable with himself before she came along. He looked over to Felicia, and realised she was looking rather bored and annoyed at looking at all these houses. 

Then came the icing on the cake. Build their own? It was a lovely thought, but if they couldn't afford to pay a deposit and rent for a house, then where would they get the money to build a whole home from scratch? He chuckled softly.
"Maybe one day, honey, but right now we need to start a little lower down and work up for that."

He looked over the pages once again quickly before sighing in defeat and closing the laptop over and placing it on top of the small coffee table in front of them. "House hunting is crazy stressful. Why don't we go out for a bit? You never know, a place might be up for sale or rent along the way. If not we can jist stop in for a drink at a cafe or something and call it a day and try again tomorrow."

He leaned over and rubbed Felicias shoulders gently ."We will get there, I promise."
_________________
The best things in life are always someone elses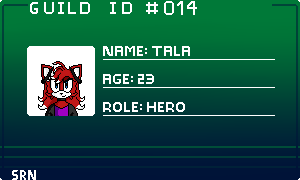 My OC Bios:
Tala the wolf
Yukiko Crescent
Zephryos Dumisa
Malakai Lerato

ForevaYoung

Master Member





Posts

: 566


Join date

: 2016-06-04


Age

: 27


Location

: Special blanket fort



---
Permissions in this forum:
You
cannot
reply to topics in this forum