Serenity harbour! It was beautiful, just like its name implies. It was a sea port, but a small one at that. The water was clean, the sun was shining, there was a steady breeze and the sea gulls were flying around, scavenging whatever they could find. This harbour was the destination of the four guild members that had signed up for this quest. 

Between the many boats that were harboured there, was stood a scientist of that very guild! The nervous fox was fiddling with his thumbs and fixing his glasses constantly in anticipation for the others to arrive. His hair was very messy and he was dressed in a labcoat, one of those very stereotypical ones. He was holding a key, assumingly to a building. 

When he noticed the people in the distance appearing, he waved at them and started walking, nearly running, towards them. "H- hello! I uhm.. I'm Scott Simmons, Guild scientist. Uhh.." The nervous man fixed his glasses once again. "I presume you're the g- guild members? GREAT! I uh.. I sank my ship when I uh.. W- when I hit something. I have no idea what it was, I'm not the most.. Uhm.. Haaandy..." The stammer in his voice and his over all attitude made clear he was more than nervous and embarrassed, as well as socially rather awkward. Poor guy. 

He handed the key to the person closest to him. "Th- there, that should give you entrance to the uhm.. The uuuhh.." He paused. "The DIVING EQUIPMENT! YES!" The scientist smiled. "Oh, before you go, p- please take these and divide them equally. It's uhm.. All I've got, my apologies.." He also handed the person he handed the key to a note with a bunch of scribbles and coordinates on it. They were the location where the boat had been sunk, as well as the amount of rings the small bag that followed contained. "That should do you all. I uh.. yeah I'm gonna go now. Thanks so much and good luck!!" the man said before darting off to his own car, happy he could get out of the embarassing situation.


((This quest is now in progress! This will be my only post here, hope if suffices. If there's any questions, you can come to me in PMs or on Discord, HAVE FUUUUUN <3~))
_________________
Casually succumbing to existential dread
Boubka made the avatar, thanks beb~
My characters' bios can all be found on
Toyhou.se
. 

Dione

Staff





Posts

: 514


Join date

: 2016-01-05


Age

: 18


Location

: A pillow fortress



Tess was, of course, first on the scene! Overly eager to meet the Head Scientist of the Guild, the demon had arrived first thing in the morning, and waited all through the early hours for the arrival of both Scott Simmons and her fellow guildmates.
She had of course, come prepared. Adorned already in her own wetsuit, she had thrown her own labcoat atop it - albeit, her labcoat seemed to be a lot less stereotypical than that of the lead scientist. The arms of her coat seemed to decorated with long white tassles that seemed... impractical for lab work. The coat as a whole in fact, was probably impractical for what they'd be doing today - and yet, she insistently wore it even as she was otherwise suited up for the depths below.
Perched perilously below her eyes too were a pair of glasses. She didn't seem to be using them at all, looking over them at basically all times. Yet... she felt they helped make her look smarter. Like a real scientist. Which she definitely was.

As Simmons briefed the team on what they were to do today, Tess spent the entire time... grinning broadly. She seemed to be bobbing on her heels lightly, quite openly excited about what was to come. Her toothy display acted as a significant white contrast to the red of her features, making it disconcertingly noticable the whole time it was there.
Which, to reiterate, was the entire time.

Unfortunately for everyone involved, Tess eagerness also meant that she was the first and closest figure on hand for the handing off of mission-critical items. The key, the notes, everything was now in her hands. Adjusting her glasses (and yet, never actually looking directly THROUGH them) her eyes began to scan the information handed to them, nodding knowingly at the coordinates and showing a general understanding of the things that she was looking at. Yeah, she'd got this! Definitely! 100%! She was doing science!
As she was reading through, she idly handed the bag of rings off to whoever was closest, not even looking up to them. She hadn't even taken out her own share, too absorbed in the notes provided to them by who she saw as the most important member of the Guild.

_________________
I'm not sure whether to order the caramel sticky toffee pudding, or the chocolate fudge cake. The caramel pudding looks nice, but I know I like the fudge cake already.
~Something I said, in one of my more melancholy ponderous moods
Second on the scene was someone just as unusual! But not as red. Approaching the fox and the demon was an alien. Or at least, could very easily be mistaken for an alien. He wasn't even wearing his clothes or hat this time. He was a small, squishy dark blue creature. Mobian in shape, but he didn't have a defined species - he didn't even have any ears. Instead, his dark blue form was highlighted by blue markings that flowed with some sort of energy, and his eyes that held two pupils instead of one. Finally, each hand held fingers instead of claws, and there were three digits instead of five. He was a genuinely peculiar and unique creature, and he approached the two scientists with confidence, as if he was one.

Because he was one. This creature here was Boa, famed scientist, theorist and researcher. Author of several books based on arcane theory, and had won several awards on his findings. In addition, he was a university tutor, and gave speeches to students to educate them on the whimsical and the magical. And he too was a guild scientist. Needless to say, before them was an incredibly intelligent and highly valued being despite his bizarre appearance.

In his hand was a suitcase, which he intended to leave behind as he explored the depths. What was inside was going to greatly assist him in the matter. For now, he simply approached and, after hearing Simmons explain, gave a polite nod. When he made his leave, he turned to the individual who had everything. She immediately didn't seem right. She also immediately seemed like a demon. Maybe it was the red skin. Or the horns. Or the black eyes. He arched a brow.

"Uh, hey there! I'm Boa! Part of... also part of this quest! Guessing you're another guild member, huh?" he asked awkwardly, showcasing his incredible social skills already. He offered a grin, and immediately was thrown payment his way. Surprised, he let out a tiny 'gagh!' and fumbled with the bag, until finally placing it upon the floor. Who was this woman?

Spekkal

Staff





Posts

: 1792


Join date

: 2012-03-08


Age

: 22


Location

: England



"There's no need to fear! The green star is here!"
 
"Like the star in the night, I have appeared to bring hope in the darkness!"
 

"Through laser's red glare, and towers bursting in the air, have hope in your hearts that I will be there!"

 

"Twinkle twinkle my little stars, I arrive on the scene like a speeding race car!"
 
Once Zed realized that his bus had arrived at the harbor, he pocketed his pad of quotes and briskly jogged to the meeting point. Hopefully he wasn't late, after all that time he had spent choosing just the right outfit and styling his hair in the perfect way, it would've soiled Zed's first impression in an instant. If the people from the guild tacked his as the type to be unreliable, he'd kick himself.
 
But all that time spent dressing himself was crucial, he needed to land that 'mild mannered boy next door' look down pat. Why? Because mild mannered civilian outfits were one of a superhero archetype, of course. And with his childhood dream now a possibility thanks to the jewel from the sky, and the assistance of the guild, Zed had to start looking the part.
 
The green wolf wore a blank yellow t-shirt and blue jeans. Standing at an average height with a messy mop haircut, with a pair of boring white shoes adorned with humdrum green stripes. No one on the bus even gave him a second glance. None were aware of who he was, or what he was like. Just another unmemorable fellow you see every day. As it should've been.
 
And as he approached his quest companions, he smiled even wider. Every one of them would've stood out long before he did. He could tell from quite afar. Even the gentleman who would've joined them afterwards could've been pinned as a smarty-pants science type. Although never one to judge a book by his cover, the wold merely told himself this to help accentuate his point. If he were meeting Scott Simmons at a restaurant, and told the staff he was meeting a scientist, they'd point him in his direction without second thought.
 
With the explanation of what they were up against, Simmons left and Zed looked out into the vast, deep ocean before him. Already, his mind wandered to what kinds of sea monsters were involved. What if it was a horde of octopi from space looking for lost technology? Or maybe a giant whale monster yearning for wanton destruction? How long until the harbor was next? Staring away from the others, he put a finger to his chin, and wondered the best course of action to evacuate an entire harbor if necessary.
 
Realizing his rudeness, Zed snapped back to his companions and stood tall. Clearing his throat, he introduced himself. "It's a pleasure to meet you all" he said, in a kind tone, "my name is Isaac Hawkins, but please, call me Zed. Everybody does."

Mr. Spivey

Standard Member





Posts

: 63


Join date

: 2014-10-13


Age

: 23



Bringing up the rear of the group was a maroon red wolf with a set of ink black horns curling around from behind her pointed ears. Her name was Tala, and this was going to be her first ever mission for the guild. She wanted to make sure she made a good impression, so brought a suit from her workplace as she guessed there would be some underwater work for sure. The fact she had not too long ago learned how to swim was a big help as well; how else would she be able to assist if she couldn't do that after all? It was time to put these new skills into action.

As the scientist spoke if what they needed to do in a nervous manner, Tala only listened quietly as the others spike both to him and amongst themselves. She was used to not being in conversations. She was really only there to get the job done and see how things worked right now. If her work didn't suddenly want her in every mission available ,she would have already bypassed the waryness of being with a group of strangers and maybe even held a conversation with them. 

No, this was as much for herself as it was for Scott Simmons. This was a test to see if she could finally put some amount of trust into a other after all this time. 

Everyone else had introduced themselves, so she knew if she didn't there was a chance she may be left behind and mistaken as someone not taking part of the quest at hand.
"I'm Tala. Looks like I'm the last one here to the rendezvous point. Good to meet you all for this quest."

She pulled a hair tie from her wrist and pulled her white tipped hair into a high ponytail to indicate her starting to get ready for the underwater adventure. They didn't want to stand around all day doing nothing, otherwise the sun would be down before they even got in there.
_________________
The best things in life are always someone elses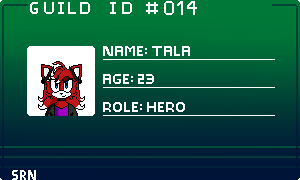 My OC Bios:
Tala the wolf
Yukiko Crescent
Zephryos Dumisa
Malakai Lerato

ForevaYoung

Master Member





Posts

: 526


Join date

: 2016-06-04


Age

: 26


Location

: Special blanket fort



The demon nodded a little to herself as each person introduced themselves individually. It was hard to tell whether or not she was actually...
listening
to anything that had just been said, spending the entire time staring into the bundle of notes before her. Still, never-the-less, as the introductions ended, they soon piped in themselves;
"And I... am Tess!" she announced triumphantly, "And I am a SCIENTIST!"
A very loud scientist at that too it would seem.
...
Actually from their manner, one could probably hazard suggesting she may not've been a scientist at all. More like a... caricature of what a foreign entity might EXPECT a scientist to be.
"We have been granted this very important - no, perhaps THE most important task by the Lead Scientist of our guild! Therefore I expect this to be taken very seriously!" Tess had seemingly decided that she was taking charge of this situation. She was, after all, a scientist. She was to be given the utmost trust in such matters! "I have been handed these coordinates - and now, I, as a matter of trust on this expedition, shall hand these very same coordinates to EACH AND EVERY ONE OF YOU!"
Abruptly, she extended an arm forward, splaying out the additional copies that Simmons had made for them so that they could each take one. She was handling anything in the most delicate matter... and still seemed to have that vaguely manic gran plastered across her features.
"Now research team, we must be- must be- must- aa... aaaa..." Aaand then, ruining her ongoing dramatic spiel, the demon let out an almighty sneeze. For a moment, feather flew everywhere from where her... nostrils assumingly were? She seemed to lack a visible nose.
Still, as she stood there, feathers slowly settling to the ground in the breeze, all her dramatic talk was reduced to a simply;
"Bluh,"
and a sniffle.

_________________
I'm not sure whether to order the caramel sticky toffee pudding, or the chocolate fudge cake. The caramel pudding looks nice, but I know I like the fudge cake already.
~Something I said, in one of my more melancholy ponderous moods
Oh thank Elpis someone else was here
. Boa abruptly turned around at the sound of another voice, only to be greeted by the sight of a green wolf! And in the distance, a red wolf! ...Huh. Two wolves. Fancy that. Still, the two introduced themselves, and Boa was happy to repeat his introduction! ...After the red demon was quite done with her speech.
"I don't think they were the lead scientist,"
Boa mumbled under his breath, crossing his arms as he observed her. This woman was... eccentric, dramatic and energetic. It kind of reminded him of another individual, though thankfully this woman was far less dangerous than the other. He nervously laughed, taking his paper and taking a step back to observe it.
And then she sneezed feathers.
Okay."Anyway!"
Boa figured that he'd have to take charge of this situation, lest this odd and bizarre demon lead hem astray in the completely opposite direction. There was no way he was letting her lead. Turning to the two wolves, he offered a grin to them both, "Uh, hey! I'm Boa! Also part of the guild!" Good. That was established. He immediately figured that they'd already guessed that, but he said it just to make sure.
The strange blue creature took another quick glance through the notes, nodded as he memorised them, and then turned to the pier as he spoke, "I already have my equipment set up in my suitcase," he informed the group, "I guess... I'll wait here while you guys get prepared? With the diving suits. I mean."

Spekkal

Staff





Posts

: 1792


Join date

: 2012-03-08


Age

: 22


Location

: England



Zed eagerly nodded with everything Tess was saying, his chest welling up with pride with her every word. The importance of this mission could not be overstated, and this bunch of plucky volunteers were handed the reigns by the head scientist himself. Looking Tess up and down, Zed assumed that she was a scientist at the guild too. "That explains her excitement" he thought, "must be like getting a job from a big brother." Not wanting to let her disappoint, Zed chose to take orders from her, she seemed to be on top of things.
 
The green wolf took his copy of the coordinates and immediately folded it up and placed in his pants pockets. No point in looking just yet, they weren't even on the water yet. As Tess sneezed, Zed instinctively reached into his other pocket and withdrew a handkerchief for her, accidentally dropping his notepad of heroic speeches in the process.
 
Zed made sure to say nothing about the feathers. There was no need to be rude about it, everybody had their quirks.
 
"It's a pleasure to meet you all" he said, giving Tala and Boa a friendly nod. "I'm sure we're gonna do just fine today. It's my first mission, so if you have any tips you'd like to share for doing this kind of thing, I'm all ears." Zed eagerly looked to everyone else for potential tips. This guild work was but a few steps down from honest to goodness superhero stuff, and some wise words from some grizzled veterans was exactly what he needed to get off on the right foot.

Mr. Spivey

Standard Member





Posts

: 63


Join date

: 2014-10-13


Age

: 23



Well, introductions were over and the others looked to be thinking of getting ready to delve into the watery depths below. Tala Looked down into the water and smoothed a hand over her now pulled back hair. She always did look weird when she did something with her hair other than leave it to be a free mane of sorts, and it made a smirk appear on her white muzzle.

Taking one of the sheets that held the co-ordinates for the location they needed to get to, the maroon female had her blue eyes scan the entire paper to take the information in. It looked to be quite a ways down. 

Mr Simmons had stated that he had diving equipment, which drew a sigh of relief from Tala. While she had been able to snag a suit from her work, she was unfortunately unable to borrow an oxygen tank or anything else, so this pulled a weight from her shoulders. All they needed to do now was actually get them, so she folded the co-ordinates into her shorts pocket. 
"Alright, where is the locker for the equipment? We only have so much daylight left to do this, and I'm certain you all wouldn't want to do this in the dark."

She hoped in a weird way that she didn't sound like a complete bitch who was only in it for the actual quest, but she was socially awkward and didn't have the first clue on how to start a conversation. Her more brash side came out when she was nervous.
_________________
The best things in life are always someone elses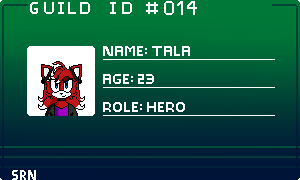 My OC Bios:
Tala the wolf
Yukiko Crescent
Zephryos Dumisa
Malakai Lerato

ForevaYoung

Master Member





Posts

: 526


Join date

: 2016-06-04


Age

: 26


Location

: Special blanket fort



---
Permissions in this forum:
You
cannot
reply to topics in this forum