Uh hi I'm BlueDemon, Blue, Demon, Sinful either ones of those you can call me. I'm 18, I'm an artist, and uuuh that's pretty much it. My favorite character is Rouge and my least favorite is Big, i love animals, i like anime, my favorite youtuber is Jacksepcticeye, uh what else, hmm i can't really think of anything else to put, if ya want to find out more bout me pm me if ya want.

BlueDemon

Newbie Member





Posts

: 4


Join date

: 2018-02-09



Well let me be the first too welcome you too SRN hope you enjoy your stay and rp time here, open too talk pretty much when ever, any wayz greetings from Shrike.
Last edited by Shrike Marine on Fri Feb 09, 2018 10:45 pm; edited 2 times in total
_________________
One by one
http://sonicrpnation.forumotion.com/t3916-shrike-freelancer-g-u-n-marine
< Shrike Bio

Shrike Marine

Hero





Posts

: 1252


Join date

: 2014-05-29


Age

: 27


Location

: Station Square



Oh uh thanks

Sent from Topic'it App

BlueDemon

Newbie Member





Posts

: 4


Join date

: 2018-02-09



Welcome to Sonic Roleplay Nation!
As you probably already know, I'm Spekkal, one of the admins here! Hope you enjoy your stay! Please feel free to look around our topics, and post to your hearts content! If you have any questions, like what things mean, please don't be afraid to ask c:
Only things off-limits are the Event RPs - the time limit to join the current one has passed! Don't worry, there'll be more in the future.
Noticed you were interested in the guild too! The Guild is a new addition to the forum. It's where we have various quests your character can take part in, and provide structure and meaning to action RPs. 
Please look through the rules of the guild here: 
http://sonicrpnation.forumotion.com/t4573-general-rules-of-the-guild
Aaaand once you've done that, you can apply a character to it here!: 
http://sonicrpnation.forumotion.com/t4574-sign-up-thread
You can only currently apply 2 characters max. So think carefully!

Spekkal

Staff





Posts

: 1826


Join date

: 2012-03-08


Age

: 24


Location

: England



I recognise that artstyle anywhere


Ahhhh it's you Sinful!! I didn't think this type of role playing would be your thing! 
Awh it's so good to see you again! I hope you have a good time here. Everyone is just lovely (apart from the few who like the occasional nibble xD) 

See you around the forums hopefully!
_________________
The best things in life are always someone elses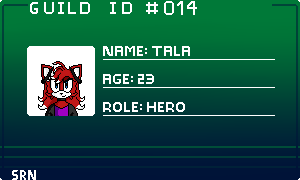 My OC Bios:
Tala the wolf
Yukiko Crescent
Zephryos Dumisa
Malakai Lerato

ForevaYoung

Master Member





Posts

: 566


Join date

: 2016-06-04


Age

: 27


Location

: Special blanket fort



Heya, Gear here.

A bit late to the greet and meet but at least I arrived eh?
Welcome to the site! We have plenty here to do and plenty of people to meet and RP with. I see you already know FY so thats a good plus. Hope to see ya around in threads.
_________________
DeltaGear
Main.
"You can break my body... but you cannot touch my soul."
-
Gear
"Battle isn't about beating your opponent. It's about two fighting spirits clashing and growing... a betterment of ones self through combat and understanding your limits."-Aaron"I'll do what it takes too help everyone. Powers or no powers, anyone can be a hero"
-
Darren
Guild cards done by the amazing Electrisa.
Profile picture done by the awesome Spekkal.

DeltaGear

Master Member





Posts

: 711


Join date

: 2017-09-25


Age

: 20


Location

: earth



Thank you all for the wonderful greeting, also hi Young! It been a while!

Sent from Topic'it App

BlueDemon

Newbie Member





Posts

: 4


Join date

: 2018-02-09




Similar topics
---
Permissions in this forum:
You
cannot
reply to topics in this forum