I didn't think it would come to this now of all times, but I think it's for the best. 
For a while I've felt as if something is not quite right, and to be honest I'm not completely happy right now. It's been like this for who knows how long, and that's also why I'm not talking so much on discord either. 
I have no idea if anyone will really care about this, or if I'll even come back, but for now I think it would be best if I spent some time gone. 
I'm sorry if I mess up any roleplays I'm in, but until I start getting myself sorted out then I just won't have it in me to produce anything of decent quality. 
Until next time, this is goodbye for now. I'll miss you guys.
_________________
The best things in life are always someone elses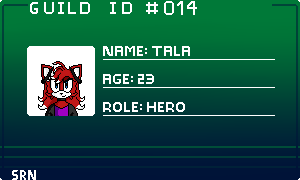 My OC Bios:
Tala the wolf
Yukiko Crescent
Zephryos Dumisa
Malakai Lerato

ForevaYoung

Master Member





Posts

: 563


Join date

: 2016-06-04


Age

: 27


Location

: Special blanket fort



Noo Foreva :c I'm so sorry it had to come to this point. If there's ever anything I can help you with, please let me know, I'm here for you beb <3
_________________
Casually succumbing to existential dread
Adorable avatar by our one and only ForevaYoung~
My characters' bios can all be found on
Toyhou.se
. 

Dione

Staff





Posts

: 568


Join date

: 2016-01-05


Age

: 19


Location

: A pillow fortress



I truly understand ya, FY. And don't worry, I care for ya.
Hopefully you can get yourself situated and happy again!

We'll miss ya!

-A

OfficialOverkill

Standard Member





Posts

: 67


Join date

: 2017-11-27


Age

: 16


Location

: On a chair, in front of a computer screen.



Well hope too see you return one day FY hope what ever is going you sort out and get back on track.
_________________
One by one
http://sonicrpnation.forumotion.com/t3916-shrike-freelancer-g-u-n-marine
< Shrike Bio

Shrike Marine

Hero





Posts

: 1246


Join date

: 2014-05-29


Age

: 27


Location

: Station Square



We will be waiting If you come back, but Do whats best for you.

Good luck.

~Gear.
_________________
DeltaGear
Main.
"You can break my body... but you cannot touch my soul."
-
Gear
"Battle isn't about beating your opponent. It's about two fighting spirits clashing and growing... a betterment of ones self through combat and understanding your limits."-Aaron"I'll do what it takes too help everyone. Powers or no powers, anyone can be a hero"
-
Darren
Guild cards done by the amazing Electrisa.
Profile picture done by the awesome Spekkal.

DeltaGear

Master Member





Posts

: 711


Join date

: 2017-09-25


Age

: 20


Location

: earth



Sorry to hear that you're going through a rough patch. It does happen to everyone, so take whatever time you need to work things out for yourself. I'm sure most people, if not everyone, will still be here when you get back.

I'm sure everyone will agree that your presence here will be missed. Take care and all the best to you.

C.S.O.

Hero





Posts

: 2524


Join date

: 2015-07-04


Age

: 38


Location

: Toronto, Ontario, Canada



Oh man, I'm sorry to hear that

 You're such a cool person! It's sad to see you go, but I understand if you feel it's for the best. If you need anything, just know you have people here who're more than glad to be of any help necessary. 
Until hopefully next time!

imbadwithnames

Full Member





Posts

: 116


Join date

: 2017-11-28


Age

: 2018


Location

: in your closet



---
Permissions in this forum:
You
cannot
reply to topics in this forum