Considering that the new Phantom Ruby is a gem with similar power to the chaos emeralds,would it apply to the same rules?

OsFortyTwo

Junior Member





Posts

: 17


Join date

: 2017-08-07


Age

: 21



Considering there's only one, that raises a lot of issues about how a character would come by one, so really, that along means you probably shouldn't incorporate that into any canon.
_________________
To right the countless wrongs of our day, we shine this light of true redemption. That this place may become as paradise. What a wonderful world such would be.
Fantastic
art of Caen done by the damn fine Electrisa!

The Red Blur

Hero





Posts

: 1262


Join date

: 2016-05-02


Age

: 19


Location

: stumbling through the cosmos...



That and its supposedly able to nullify the master emerald, warp trough dimensions, alter machines , give people the ability to knock rings out of SUPER sonic... it would very overpowered unless some very strict rules were set on obtaining it making it almost impossible to get. it would be cool to use it but i agree with red, since there is only one it probably shouldn't be used in canon, not unless staff say otherwise or there are multiple types of this ruby, after all there are "phantom ruby prototypes" in sonic forces speed battle, meaning there may be shards or "copied" phantom ruby gems.

DeltaGear

Master Member





Posts

: 711


Join date

: 2017-09-25


Age

: 20


Location

: earth



It seems the general sort of ruling on rare items that you have to collect for the games/stories (emeralds, world rings, the jewels from the game with blaze, etc) is that no, you may not have it. If it is such a rare and important artifact then it begs the question of how you obtained it, why should you have this all powerful artifact, how you and three other people start with it, etc

Mods may decide to rule different for things like this either now or in the future, but for the moment I would presume that; no, you may not have it
_________________

spark tb

Expert Member





Posts

: 441


Join date

: 2015-11-12


Age

: 23



I have a theory that the Phantom Ruby is actually another universes Chaos Emerald. Understanding that Forces and Mania are dabbling into the multiverse, it kind of makes a small amount of sense. 
Thinking back to the Fleetway comics as well the Chaos emeralds in that series were a helluva lot more destructive than the ones we know of today in the Canon series. I know Fleetway has basically been dubbed as non Canon (I don't personally agree with it, make it another universe where things are much more negative based and maybe even corrupted, we need to know Sonic isn't always the good guy, jeez), but yeah. Considering it cancels out the Chaos emeralds as well as even the Master Emerald, it may be along the lines of two separate powers coming from universes that shouldn't be in contact with each other. 
I don't know if it makes sense to anyone else, but it is a personal thought that kind of just popped into my head really. 
There was also a theory that Imperator Ix found the Phantom Ruby before they were sealed in the Twilight cage, then he managed to find a place deep within Angel Island to secure it, where nobody would find it before they got sealed away. That theory also points out a major thing that happens right at the beginning of Sonic 3; when Knuckles knocked the Chaos Emeralds out of Sonic. Look at that scene in sonic 3, then look at the scene in Mania and tell me it isn't the EXACT same place? I mean, i know Knuckles is strong, but you can't just knock Chaos Emeralds out of a super form like he did without some form of help, right?
And before anyone says, yeah I know, Chronicles isn't supposed to be Canon either, but it does fit in rather snugly, doesn't it?
_________________
The best things in life are always someone elses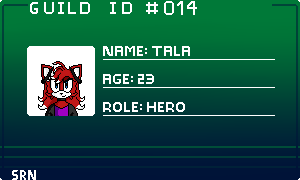 My OC Bios:
Tala the wolf
Yukiko Crescent
Zephryos Dumisa
Malakai Lerato

ForevaYoung

Master Member





Posts

: 566


Join date

: 2016-06-04


Age

: 27


Location

: Special blanket fort



Hold on, so the Phantom Ruby can't be used, but can it still exist?  Like, can characters mention it and talk about it?

RickerRagdoll

Basic Member





Posts

: 35


Join date

: 2016-11-15


Age

: 19


Location

: Indiana, the worst state in America



Yes, characters are free to talk about it if they have any knowledge on it - but can't track or use it (since we didn't even include it in the canon as of yet).
_________________
Avatar made by Uncanny Illustrator c:
Similar topics
---
Permissions in this forum:
You
cannot
reply to topics in this forum