Hi I'm Skittles
And I probably should have read some other people's intros instead of just jumping in. Just so I actually had an idea of what to write.
Well okay I'm currently 14, my birthday being on the 31th of August. That means I'm a Virgo which doesn't really suit me but I can't change it can I. I'm born in the year of the horse which I think is cool because I like horses. I'm a girl. But I think that's pretty obvious. I currently have four Sonic OC's from another site. One being a bat called Ember who I use most commonly. My next being a Wolf called Cole, then Violet a Hedgehog who is just a smol bean. And finally Echo who is Embers step sister? Half sister? I don't even know it complicated.
That's all I could really think to write about wait I'll tell a joke; get ready for this one 

What did the ocean say to the shore?
Nothing! It's just waved
...
I'm sorry
Well thanks for reading this nonsense how we can hangout
Sincerely Skittles 


Skittles4772

Newbie Member





Posts

: 1


Join date

: 2017-04-23


Age

: 17


Location

: Outer Space



Hello! And welcome to SRN!
I hope you can find your way around the site without too much difficulty, and if you do run into a problem, don't hesitate to ask for help as we don't bite much

If its something a little deeper though, one of the admins would be better suited to help you out.
Love the joke as well! Its like a little ice breaker :3
_________________
The best things in life are always someone elses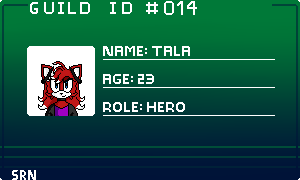 My OC Bios:
Tala the wolf
Yukiko Crescent
Zephryos Dumisa
Malakai Lerato

ForevaYoung

Master Member





Posts

: 566


Join date

: 2016-06-04


Age

: 27


Location

: Special blanket fort




---
Permissions in this forum:
You
cannot
reply to topics in this forum