Most of my offline friends are between 25 and 27 and I know a few who like Naruto, Five Nights at Freddy's, and MLP. Me? Not so much-- but we agree not to judge eachother. I think that's the best part of being an adult.

I'm the baby in their group at 20 but thats pretty old when you look at most of the community. At first I thought I was an oddball but there are many people claiming to be even older. I think it starts getting weird at 30, granted, our generation will probably roleplay into our 50s so this wont always be true.

_________________
Icon by me

Codename-Jack

Full Member





Posts

: 112


Join date

: 2016-12-27


Age

: 22



I second that... But people can just as easilly lie about their age and even adult themed chats can be saturared with adolescence. When I first joined Deviantart I was a year too young and I ended up BSing my age. Back then, in my mind I was mature but I couldn't have been that mature considering the content I produced. I wrote characters that were all either demons with no weaknesses to speak of or bad Naruto recolors. Back then I think I said I was 19. Yikes.

Basically, in any fandom, there will be babies. If you like an rp you're having with someone and they seem mature just ask them for a roleplay somewhere private like over PMs.

If the mods hear you out that's great and I'd totally be down for an RP there. I just don't think there'd be a way to police that especially with a fandom as saturated as this.

_________________
Icon by me

Codename-Jack

Full Member





Posts

: 112


Join date

: 2016-12-27


Age

: 22



Well, I might be biased since, ha, I'm one of those adult members and maybe I have a thing going on with one of the oldest active members here, but I don't think there is any age limit on being a Sonic fan in general. I'll probably still have Sonic stuff when I'm a cranky old lady. -w-

As for on the forum, I very much doubt it would be okay to have an age limit and then be like, "Oh, what's that? You've reached the maximum age? Out you go!"
Yyyyyeah, I personally think age shouldn't matter so long as everyone behaves according to the rules? That would also be a pain to enforce since, it seems, people can change their age any time? And what are the admins gonna do, ban them? What happens when the admins reach that age limit? So many complications.

Aaaand I think the PG-13 rating is mostly there to discourage excessive cursing, sexual content, and graphic violence/gore. A character dying, whether through illness or not, isn't really mature? Unless the person writes out in minute detail how their innards are about to become their outards. Aaaand, I do believe we already literally have a GUN soldier suffering from PTSD on the forum. Haven't seen him around in a bit, but he's been there, with all his issues.
I believe you can have "darker" material on the forum, but just don't be sexin' it up or writing out detailed torture scenes?? It doesn't seem practical to make an age-restricted section of the forum for any of those things, but that is just my opinion.

Froshana

Hero





Posts

: 2364


Join date

: 2015-07-04


Age

: 28


Location

: Texas



Froshana wrote:I'll probably still have Sonic stuff when I'm a cranky old lady. -w-
Bless.
I love pretty much everything you said.

_________________
Icon by me

Codename-Jack

Full Member





Posts

: 112


Join date

: 2016-12-27


Age

: 22



In regards to the general topic title - I'm not so sure there as a 'too old' age. For the most part, the oldest members of the fandom are generally speaking those who truly grew up with it. I don't ever feel newer generations of a fandom can truly make the older generations of it redundant, and I think we're more and more growing into a world where we're moving away from the mindset and concepts of 'games' or 'cartoons' or (in this case) 'fandoms' are just for kids. Because to be honest... well, we were kids when that logic was around - a lot of us older members were around during the infancy of such franchises existing. The idea that adults can't/couldn't be involved in such things largely stems from the adults of our youth not having been able to grow up with the things in their own youth - and therefore disassociating with them. Since we HAVE grown up with these things from a young age, we CAN associate and realise that these things aren't just for kids, they're for anyone with a committed interest - just like any other hobby.

In response to certain points made within the topic itself... Honestly, I don't feel we NEED a 'mature roleplay' area. Death, disease, all the more negative topics... honestly they are FINE within a PG-13 area, as long as they're, y'know, handled tastefully. More extreme stuff, like enhanced gore or more explicitally sexual stuff, we'd prefer to keep off-forum as a whole.
If you WANT to run a topic of particular subject matter which you don't think younger members could handle with the right amount of tact, I'd simply suggest making a Closed RP where only members over a certain age threshold may join. But honestly, I think from a story-telling standpoint, the majority of more maturely-themed content is in a way good to have a presence more openly. It's that kind of thing that helps younger members of a fandom come to understand things like this better and help them to evolve and mature their own writing. That's just my two cents there.

One last thing, and this is slightly off-topic, but is in response to Jared's mention of the founder of the forum - are you referring to Sythe? Because honestly, we've not seen her here for years, we assumed she'd sorta vanished. It would plausibly be quite handy to get ahold of her if possible.
_________________
Feel free to check out my comic, Bar'd, right here;
My characters may be found here;
Dregan's Toyhou.se
Completed character profiles are;
JC
|
King Zeke
|
Maverick
|
Suave
If you wish to ask any of my characters questions, you can go here;
Ask Dreg's Dudes & Dudettes
I'm not 100% sure what exactly you mean by the 'mature' roleplay part, but in terms of age I believe its not so much how old someone is, but more their writing and understanding of the subject matter. If they are happy to RP with older or younger members, then who are we to kick them out if they're doing a good job? Age shouldn't be an issue if everyone gets along.

In terms of Mature as in whats involved in the RP, such as excessive violence or sexual contact and stuff, well that's kinda a difficult one as on here there isn't really any RPs with those things in the basis of things. I would like to assume those who are writing a mature RP would put an age warning or something in the title or sub title maybe? That and make it closed to help prevent younger eyes potentially ruining their innocence, although I would like to assume that younger members would at least have some common sense xD
_________________
The best things in life are always someone elses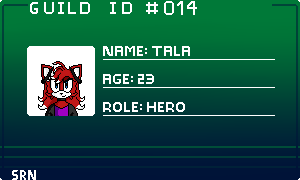 My OC Bios:
Tala the wolf
Yukiko Crescent
Zephryos Dumisa
Malakai Lerato

ForevaYoung

Master Member





Posts

: 566


Join date

: 2016-06-04


Age

: 27


Location

: Special blanket fort



Dregan summed up most of what I was gonna say pretty well. Like.. considering how old the games are, I think being like 'lol you can't be a sonic fan past this age' is kinda silly. Hell, I think that about nearly any fandom, so long as you're not like... overly creepy about it?? Like there is no harm in grandparents enjoying video games, or kids liking series far older than themselves.

As for the mature thing, again it comes to the whole 'tactful' thing; which most mature things can be done under. For example, a lot of it can be implied without any details really being needed, and most of that can slip quite nicely under a pg-13 banner. What can't do that is super detailed and intricate stuff. If you wanna do that, I honestly think you're better doing it in private [especially for smut stuff], or if someone really needs certain details, send them over pm's. Because I'm going to be brutally honest, most people here probably don't care for the super intricate details of how someone got eviscerated or such, they just want something to rp with.
_________________

spark tb

Expert Member





Posts

: 441


Join date

: 2015-11-12


Age

: 23



Similar topics
---
Permissions in this forum:
You
cannot
reply to topics in this forum