Good day. If you're taking time to read this, thanks, you must be bored.

Anyway, I was just curious to know if there was much interest here on the forum for combat centered and heavy rp. I've been toying with a general idea of a fighting tournament for a while in my head. Like the description mentions it wouldn't be one on one fights. Instead I was thinking of battles with four people (or more), fighting alone or as pairings (or larger groups). My thinking behind that is so that if someone drops out midfight for any reason, things could still carry on with whoever is left.
I'd elaborate now on some of my ideas, but I'm about to head off and I just wanted to toss this out there and see what responses, if any, came back.
Thought? Opinions? Questions? All welcome here. I'll reply when I get the chance.

C.S.O.

Hero





Posts

: 2425


Join date

: 2015-07-04


Age

: 37


Location

: Toronto, Ontario, Canada



Just with the previous try to start a tournament, I'm rather interested in this. I'd like to participate in it if and when it starts! 

A question I have though: Do the teams stay the same till the ending of the tournament or do they change as the rounds progress? And are there different classes of groups/fights?
_________________
Casually succumbing to existential dread
Adorable avatar by our one and only Spark TB~
My characters' bios can all be found on
Toyhou.se
. 

Dione

Staff





Posts

: 524


Join date

: 2016-01-05


Age

: 18


Location

: A pillow fortress



The teams would not be fixed through the tournament. Pairings would be shuffled for every match. Then depending on the number of total participants, there could be a good chance that you'd never team up with the same person twice. That would also save people trouble if their partner has to drop out.
I didn't really have any specific thoughts on having different classes in this tournament. Everyone would compete in the same overall group.
Now, in general, for this tournament, I wanted to avoid strictly one on one fights. So, what these group matches would rely on, is a point system.
It'd be a fairly simple tally. You get points for landing hits and different parts of the body would have their own value. Then it would effectively be the highest score wins.
Of course, this wouldn't be an elimination tournament. The losers in a match aren't kicked out. Instead, the points you earn in a match carry over and that way you'd have an overall score that is just a sum of all your match points combined. That would also mean that if you miss a match or two, you could still be competitive and you'd have a chance to make up ground later on.
I've also thought about having special bonuses in the matches, so there are opportunities to earn a larger amount of points by fulfilling certain criteria. But those criteria would not be revealed beforehand.

And I'd like to keep them somewhat random.
I'd also like to have some varying stipulations for some fights.
For example, I've had the idea of one person being 'it' in a match. Only that person knows who is 'it' and any points earned off them would be doubled. They might also be able to earn bonus points themselves if they only take a certain number of hits in a match.
Another example would be a 'blind team' match. So if you have two pairings facing off, no one knows who their partner is and each person only knows one of their opponents. You can earn a bonus if you can figure out who your partner is, but if you attack your partner, you'd suffer a penalty.
I'd like these stipulations to add some variety to the matches. I'd also be open to suggestions.
So, after a certain number of rounds, there might be a championship match for the people with the highest scores, or maybe the person with the highest score would just be declared the winner.
These are the broad strokes of my idea. I'm sure that there is plenty more that should be worked out, but I figured it would be good to get it out there before diving too far into it.

C.S.O.

Hero





Posts

: 2425


Join date

: 2015-07-04


Age

: 37


Location

: Toronto, Ontario, Canada



I am interested in this. Keeping in mind that I haven't actually done a proper combat focused RP before though, so I would possibly be a little iffy in the beginning with how to work things out, but it's definitely something interesting to take part in. 
Now I know this is going to sound a little odd, but would there be a particular oder to how it would be done?  Or would it more be along the lines of 'cross that bridge when you get to it' kind of thing?
_________________
The best things in life are always someone elses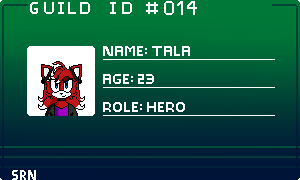 My OC Bios:
Tala the wolf
Yukiko Crescent
Zephryos Dumisa
Malakai Lerato

ForevaYoung

Master Member





Posts

: 530


Join date

: 2016-06-04


Age

: 26


Location

: Special blanket fort



I could see shocker getting involved into this, I might enter

_________________
I'll become  hokage and protect the ones I love, That's my nindo, That's  my ninja way. Whoops wrong franchise

kingleon

Expert Member





Posts

: 462


Join date

: 2015-06-14


Age

: 2013


Location

: Metro atlanta



another fighting tournament,  you've caught my interest.... i want in

_________________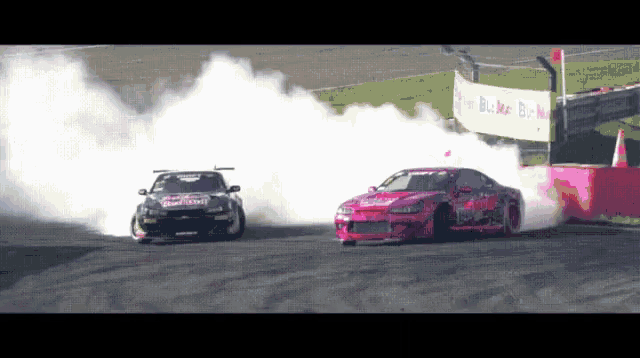 "Racing, Competing, It's in my Blood. It's part of me, It's part of my Life; I have been doing it all my life and it stands out above everything else."~ Ayrton Senna.
My bio is found here ->
http://sonicrpnation.forumotion.com/t3632-ryder-the-hedgehog-half-demon

Ryder the hedgehog

Senior Member





Posts

: 260


Join date

: 2014-10-25


Age

: 19


Location

: *inside a Koenigsegg Regera *



Well Foreva, in terms of an order... I'd like to have a posting sequence. But... it might not be a bad idea to let people 'interrupt' the established post order if their character is going to jump into action with other characters. That would require some form of limit though so no one just starts jumping around and interrupting other actions for their own benefit.
And it's nice to see some interest here.

But you don't need to worry about signing up just yet, everyone. This idea needs more development before any combat will take place.

C.S.O.

Hero





Posts

: 2425


Join date

: 2015-07-04


Age

: 37


Location

: Toronto, Ontario, Canada



Well Jared, there wouldn't be any official teams. I suppose that characters could form their own partnerships for the battles, but in the end there would only be one winner.

C.S.O.

Hero





Posts

: 2425


Join date

: 2015-07-04


Age

: 37


Location

: Toronto, Ontario, Canada



---
Permissions in this forum:
You
cannot
reply to topics in this forum