Page 7 of 7 •
1, 2, 3, 4, 5, 6, 7

Mike would nod as a sign he understands what the Lady told him, but he would sit there making sure he doesn't touch anything unless asked he would watch the chao moving around while everyone else was cleaning up. he would be looking around the area. He only seen artificially created chao gardens, but not an actual garden especially out here in the middle of nowhere.
Everyone had started just sort of doing their own thing. That was a relief on Yukiko, considering she hated telling others what to do. It appeared she was the only one who was more informed about the ways of these little creatures though, so it was only natural for the others to be asking questions directed at her.

She looked to Caen who had been working on the best way to remove the green shrubbery and mossyness from the smallish passageway, and grew slightly unnerved when an arrow of fire appeared above him. She knew the hedgehog had a good amount of control when it came to his pyrokinetics, but she was just a little worried in case the Chao weren't holding the same amount of trust in him. They hardly knew them all at least, so it could be a given.
"J-just take your time, Caen," The purple feline called softly. "There is no need to rush in."

Looking over the others, she saw Dione had continued her work, and decided it was best to leave her to it. The wolf girl was quiet, like her, and just wanted to really get everything finished. The adult chao that took a shine to her had remained faithfully by her side and had even started helping out, all while still singing softly. It was adorable.

Yukikos ears twitched as she heard the slight robotic voice of Gear ask if he could sit with her. She made eye contact with his optics and smiled softly at the green bot. 
"I-if you wish to sit here, then by a-all means please do as you wish." Yukiko answered as she continued to scan the current landscape of the garden. Already at least the middle, most busy area was looking a lot better, even if it was just just for the removal of the algae in the water and the overgrown moss on the pillars and walls scattered over the place. She could see the Chao were pleased and appreciative of the renovations as well, as they were growing a lot more active and curious.
Yukiko padded around in the dirty water, feeling the cool liquid flowing in between her white toes and making her internally shiver at the slightly slimy feeling that followed. Picking up the bigger pieces of greenery physically with her hands, and lifting the smaller bits by encasing them in her icy grip, it wasn't long at all before the water looked to be clean once again. She installed the filter properly, and began scooping as much water as she could into a funnel off to the side that removed any potential tiny pieces of dirt and grime around the fountain as well. She hoped it helped remove any parasites in there as well as she couldn't bear the thought of the Chao possibly getting any infections if they got thirsty.
Looking around she noticed that while the water had certainly been in there for some time, there was no way for certain to see where it all flowed into the basin from. Chao garden logic was unusual, she guessed.

Soon enough, she was finished, and carefully stepped out of the water now pleased with the results. the smell was gone, and the cool depths were nice and clear. Yukiko sank down onto the rim of the fountain and wiggled her toes to let them dry in the before putting her shoes back on once dried off. She hoped by now if caen was still going at the pace he was previously that the whole cavern was cleared up, after all; wasn't fire good at clearing the way?
_________________
The best things in life are always someone elses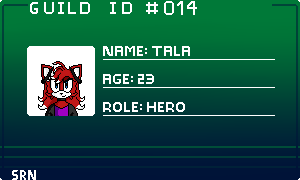 My OC Bios:
Tala the wolf
Yukiko Crescent
Zephryos Dumisa
Malakai Lerato

ForevaYoung

Master Member





Posts

: 566


Join date

: 2016-06-04


Age

: 27


Location

: Special blanket fort



Caen continued to follow closely behind the wall of flame, squinting to try and see what was ahead. Finally, little flecks of white light began to pour through from between the brambles and branches. He cocked his head a little, just as finally, the foliage cleared, and Caen was able to squeeze through without scratching himself. 

He gasped as he looked at what was around him; a bright garden, with impeccably green grass, and a near-cloudless sky. It looked like it had been tended to lovingly for years, even with the grimy garden just behind the hedgehog connected to it. Even the thorny branches once covering the cavern seemed to stop just short of climbing up the walls, almost as if they were cowering at the brilliant light.

"A... Hero garden..." Caen said quietly. He had heard of them before, when talking to a friend about chao gardens. The place where the most heroic chao lived. None were around, so it was clear that none of the chao were particularly well taken care of. 

Cinder fluttered gently through the passageway, looking around him, and giggling a little when he accidentally bumped into Caen. "Um... Yukiko! You might want to see this!" the hedgehog called behind him.
_________________
Are we the future of this burning Hell?
Fantastic
art of Caen done by the damn fine Electrisa!

The Red Blur

Hero





Posts

: 1265


Join date

: 2016-05-02


Age

: 20


Location

: Bumbling through the universe



((Alright guys, this roleplay has been at a standstill for quite a while now. 
Gear, I'm unsure if you wish to take your turn, seeing as Dione has unfortunately had to bow out of it. Personally at this point ,the story was getting very close to ending, and I'm unsure on whether there is a point in finishing it. I too, have not really been feeling it with this one; mainly because of personal things moving on in my life.
If anyone still has any ideas to quickly round it all off in order for it to be finished, please let me know as it would be helpful and appreciated.))

ForevaYoung

Master Member





Posts

: 566


Join date

: 2016-06-04


Age

: 27


Location

: Special blanket fort



Hey all, sorry for the double post, but seeing as the RP was coming to a close and I cannot think of a decent way to tie it up properly without it seeming to be rushed in any retrospect, I've decided it may be best just to have this archived. 
Sorry to all remaining that it wont get finished, but I think it would be for the best instead of possibly ruining what we have on it so far.

Thank you all for joining in on this journey, and I hope to be able to join in another one soon!
_________________
The best things in life are always someone elses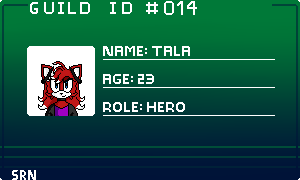 My OC Bios:
Tala the wolf
Yukiko Crescent
Zephryos Dumisa
Malakai Lerato

ForevaYoung

Master Member





Posts

: 566


Join date

: 2016-06-04


Age

: 27


Location

: Special blanket fort



Page 7 of 7 •
1, 2, 3, 4, 5, 6, 7

---
Permissions in this forum:
You
cannot
reply to topics in this forum