I believe now that Pokemon Sun & Moon is now released Worldwide so we can start discussing the game itself.  Actually kinda surprised no one has made a thread yet since I know quite a few of our members did get the game.

So with that let's kick off this discussion!

-What version did you go for and why?
-Your starter of choice?  Did you give your starter a nickname?
-What do you think of the game so far?

Also will be requesting that members to use spoiler quotes if you are discussing game plots.  I know I finished the game myself but want to be respectful for our members who just got the game and haven't gotten that far along.

Knuxtiger4

Expert Member





Posts

: 416


Join date

: 2014-01-11


Age

: 29


Location

: The Magically Land of Corruption



I like  he this version  finally  added Africans to their character  roster .  instead of the whole  main cast of the game being white

_________________
"Wether you choose to accept it is your choice. But one Particular always rings true in ones life, the world is a dog eat dog situation.  Despite beliving in this 'power of friendship', You'll never get anywhere if you can't handle things by yourself"

-Fulgarias The Hedgehog

kingleon

Expert Member





Posts

: 465


Join date

: 2015-06-14


Age

: 16


Location

: In Atlanta Somewhere



To be perfectly honest, I agree on the lack of threads on this considering how much people have been talking about it. 
I got Moon, because...well have you seen Lunala? Shes beautiful. That and my partner got Sun, so it was a logical response. I started with Popplio because it has always been my tradition to start with the water types. I got verrrry lucky though and wonder trading gave me the two other starters, which of course made me a very happy bunny. 
This is the first Pokemon game ever where I have nicknamed any of my Pokemon at all. I figured it would be the biggest game yet so why not? That, and I couldn't pass up the opportunity to call Toucannon Fruit Loops. i mean just look at it and tell me it doesn't look like the cereal birdy xD
So far I am only on Akala Island. Playing slowly to get the whole experience at a nice steady pace. So far 19 hours play time and just coming up for the Fire Trial. IMO the story is a million times better than X/Y, which to be honest wasn't much to beat really. So many things have changed but that's what has made it a game that I'm hooked on.
Beautiful updated graphics, pleasant music, and who can forget the hilarious Team Skull and their shenanigans? The dance/walk... thing they do never fails to bring an amused smile on to my face.

One last thing though. Please tell me I am not the only one who doesn't like Hau? There's just something about him that rubs me the wrong way.
_________________
The best things in life are always someone elses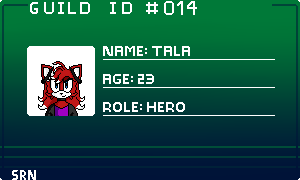 My OC Bios:
Tala the wolf
Yukiko Crescent
Zephryos Dumisa
Malakai Lerato

ForevaYoung

Master Member





Posts

: 566


Join date

: 2016-06-04


Age

: 27


Location

: Special blanket fort



I'mma start with my big [and perhaps only] complaint about this game.
Oh my God does it love throwing cutscenes in your face. I was having metal gear flashbacks all over the place whilst playing this game, considering every 5-10 minutes I had to stop for a cutscene to introduce a random character who either doesn't do anything, or doesn't do anything until much later. Like don't get me wrong, I'm glad you have a story, but you don't have to stop me every so often to remind me its there! At the very least give me some form of exposition, otherwise just have in game characters run up to me! Just... just learn to pace it better. Thats all I ask.

That being said, I loved Moon. It was a nice break from the normal format, with fun characters who create a pretty enjoyable world. It's the first generation in awhile where I have genuinly loved more than like... 4 of the new pokemon, and it just... it fits together so well.
Despite my earlier rant, I also loved the story. This is, in my opinion, the first time where they've really pushed the story and treated it as something that actually matters. To top it off, its actually... good? Like I found myself getting invested in it, despite the slow-drip style which they fed it to us. All the info about the ultrabeasts is cool, and the personalities of each character was super good. On top of that, its the first time I've felt any actual connection to the cover legendary pokemon; perhaps because they actually had them be involved in the story inadvertantly, instead of just 'hey look heres a statue of them, evil people want to summon them, oh look you caught them story over.'

Much like FY, this is the first game where I've activly nicknamed pokemon outside of my starter, and I suspect I will continue to nickname more as I breed the 'competitive' stuff that I want.

All in all, I would recommend this game. A lot. Even if you're not a pokemon fan, or have never played a pokemon game, I suggest at least considering it.
_________________

spark tb

Expert Member





Posts

: 441


Join date

: 2015-11-12


Age

: 23



---
Permissions in this forum:
You
cannot
reply to topics in this forum