BASIC INFORMATION
Name: Zephyros Dumisa
Nickname(s): Zephyr, Zeph, Thunderbird
Age: 25
Species: Marvellous Spatuletail Hummingbird
Gender: Male
Occupation: Police Detective
Birthday: 23rd November
Height(Mobian): 3'11
Height(Anthro): 6'3
Weight: 74lbs
Alignment: Good
Appearance: Mostly midnight blue in colour with lighter teal coloured head feathers that strongly resemble spiked hair. The 'hair' spikes up in all directions,giving it an almost messy windswept style. He has spiky bangs that fall into his face a little from the left side and fade to black at the very tips. His eyes are a golden yellow and hazel brown combination. Eye shape is similar to that of Jet the hawk. Eye ridges have a light sky blue in the corners reaching down the outer sides. A dark golden yellow beak that is shaped unlike a typical hummingbirds. The beak itself turns down similarly to existing bird Mobians. 
A small nick/ indentation/ scar is on his left side of his beak. Snow 
white short chest/ belly feathers. His arms have the same sky blue colour on arm feathers that protrude upwards from the side of the wrists and stop just at around the elbow area. There are two on each arm, looking like feathery blades but are actually very soft and harmless.
A pair of midnight blue wings rest on his back that have the same sky blue coloured feathers towards the ends as his eye ridges.
He wears a three-quarter sleeved shirt that is a mint green colour, left open with a white t-shirt underneath that shows a simple infinity symbol on the chest area. No gloves. A pair of baggy denim light blue jeans with a silver thunderbolt design on the right thigh are held up with a black belt and silver buckle. His shoes are white black and emerald green hi-tops with a star design on the back. (the star is green with a black outline.)
Lastly, his tail feathers are the same as any other male of his species. Four simple feathers that pointed down, and two long racquet-shaped outer tail feathers that cross each other and end in sky blue disks, or 'spatules'.
REFERENCE
PERSONALITY TRAITS
Likes: Flying, being outdoors, the wind, feeling free, competition, being around people, swimming, video games, justice, watching thunderstorms, his family.
Dislikes: Losing, seeing people hurt, girls crying, supermarkets or any kind of shopping, feeling caged up, toffee, clowns.
Personality: Zephyros is a happy-go-lucky guy who loves to be in all the action, sometimes jumping in without thinking first. He is one who always has something to say, and has a strong sense of justice. He takes his job very seriously, and has been extremely handy when looking for possible criminals by flying above silently. He is very nimble in the sky and can fly much faster than most other Mobians capable of flight, which has earned him the nickname 'Thunderbird' by his co-workers. Regardless of his general attitude to life, Zephyros has always had a difficult time trying to make any friends. He believes it to be because of his employment as it would scare away some because of his status in the law enforcement sector, but he refuses to allow it to get him down as the right people will show themselves in the future.
Sometimes, Zephyros can come across as cocky and arrogant when he gets too sucked into something that he knows is right, and often gets reprimanded by his superiors, which can put him right down as he doesn't notice he is acting up until it is too late. This can place him into a horrible downer where he falls silent and buries himself in his work to run away from his problems as a way of self punishment. Its his way of constantly trying to prove his worth, no matter what the consequences to himself in the process.
He will do anything regardless of legalities if his family is involved. He would give his life for his little sister, Calima if the need be.
COMBAT TRAITS
Powers: From a young age, Zephyros has always been able to tell if someone is telling the truth or making it up as they go along. This is the most notable reason why he is so highly recommended to do the job he is employed in as he can spot a wrongdoer a mile away and catch them in record timing. Alongside this,he can also become one with the wind and can use this to his advantage. His wings are very strong, so he can make tornadoes and possible hurricanes if he builds up enough power in his wing beats and focuses the energy into a single point, which if he has enough power behind a beat it can sound like a thunderclap. On the ground, he is trained to the high standards of the Mobian Police Force, so has a lot of physical strength, but mostly in his upper body. That's not to say he wouldn't be able to deliver a strong kick to the face and have it not be worth it.
Strengths: Built in 'lie detector', Strong body thanks to training, flight for aerial battles and transportation in general, in battle his flying can cause small wind storms.
Weaknesses: Cocky, very sore loser, harsh to self, one track mind when focused on an important task, takes job too seriously most of the time when working.
Positive relations: Work colleagues
Negative relations: Due to being a new character, he doesn't have any relations with anyone as of yet.
HISTORY
Since he was born, Zephyros was always in the poorer side of the scale. He was the oldest child of three, two brothers and a baby sister. He was the man of the house, seeing as their father took off when his sister was barely six months old to pursue a career abroad as a journalist. That was the last time any of the lonely family ever saw of him.
Zephyros quickly adapted the mannerisms of an adult from an early age, mainly because his mother wasn't able to cope with his siblings alone and fell into a depressed state. He managed to take things in a surprisingly calm and cool way and was able to respond accordingly to his family in the right ways to ensure they knew discipline, without losing respect for him in the process. He was too young to work at first, so instead decided that in order for everyone in his family to survive, he would have to do anything necessary to make sure they were fed and cared for. 
So began the next few years, Zephyros became the silent thief of the city. Along with doing some odd jobs for those who didn't believe him to be that much of a nuisance, he was able to take anything at any given time, and never got caught due to a lot of the city people only seeing a kid who wanted some extra pocket money. 
Until one day when he was cornered by a mugger with a knife. 
He was returning home from a successful haul for dinner, when he was suddenly grabbed around the head by a rough looking rodent Mobian male who shoved a sharp blade underneath his chin after a rather one-sided fight occurred between them which resulted in Zephyros obtaining an unwanted wound on the left side of his beak. Shortly afterwards, the police arrived to finally see who it was who had been breaking into shops to fend for himself, alongside the man they were hunting down for attempted murder earlier that day. 
Zephyros was placed into police custody and asked many questions about his motives for the thievery. He was consistent, and always made sure his story was the same as the previous time he told it. After all, can you really change the truth that's coming out of your mouth? He had no idea if the large officers believed him, he was just a scruffy eight year old kid who didn't know any better. He was very afraid he was going to be taken away from his mother and siblings whom wouldn't be able to fend for themselves without him.  
Once she and his sister arrived to see him, the looks on their faces told him that this wasn't the only bad news they had received that very day. It turned out by a cruel twist of fate, that Zephyros' younger brother was the one who was hurt by the very same man who tried to use him as leverage. His sibling was laying in hospital hooked up to every machine possible to keep him with them while they tried to patch up the deep wound in the poor child's chest. 
Regardless of the large scale of crimes he had committed, the Police had looked in to Zephyros' alleged reasons for doing so, and found that he was indeed only trying to do what he believed to be the only thing possible for someone at his age, in his position in order to keep the only family he had left going. They openly sympathised with him for trying so hard, and even commenting that his heart was in the right place, even if it lead him to the corruption of him stealing to survive. 
They offered him to join them in a voluntary position to pay back the city for all of the things he had stolen, and in return they would ensure his family would be looked after in the correct way. It felt like the right thing to do, so he accepted eagerly. For his family, he would do anything to make sure they were safe and looked after properly. 
Sadly, it wasn't all good news. A short while after the attack, Zephyros lost his little brother in the hospital. The wound was too deep and wouldn't ever heal properly, so him and his mother had to make the gruelling decision to turn off his life support.  
His mother took the news harshly and fell even deeper into depression, and was admitted into psychiatric care to try and help her get better. Zephyros was left as the only possible guardian of his little sister, but at his age it wouldn't be legally possible for him to be able to look after her without some form of help, so she offered him the chance to put her in foster care for the meantime. He, at first was dead set against it, but after a lengthy chat with her about how much more if would benefit both of them rather than be bad for them, he reluctantly agreed to have her placed in a safe home with a family until he was old enough to have her move in with him, if his mother didn't get any better that is.
By the time Zephyros was seventeen, and Calima, his little sister was eleven, he was offered a home that was under the protection of the city for a temporary time. It was small and was more of a two bedroom hotel room, but to him it was the best thing he could ever ask for. The city put him down as a special case, and even allowed him to sign the legal documents to place Calima in his care a year earlier than what would normally be allowed. He had done a lot of good for the city, and they felt it was the right reward for him after all of his hard work to keep the city safe. He had dedicated his life since that night to ensuring that nobody went through what his family had. He had visited his sister at her foster home almost every day after school to see that she was safe and happy where she was. On weekends they always went to visit their mother, Aurora at her care home. While she was indeed better than she was before, she was still in a state where she was incredibly fragile mentally and would have constant nightmares about losing her remaining children. 
The day that Calima had moved in with Zephyros was a Saturday, so once her stuff was put away they set off to see her. She hadn't been able to get over her grief of losing her husband and her son, but accepted that she needed to be cared for as she had given up.  
It was on that day that Zephyros made a pact with himself to always be the tower that his family could lean on at any given time. He would always be there for them. He only wanted to see them smile once again. He vowed there would be a day where they would all live together again, as a true family should. 
Maybe even their father will show his cowardly face in the future. Who knows?
Last edited by ForevaYoung on Sun Feb 25, 2018 9:49 pm; edited 12 times in total
_________________
The best things in life are always someone elses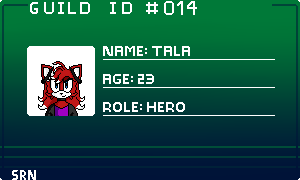 My OC Bios:
Tala the wolf
Yukiko Crescent
Zephryos Dumisa
Malakai Lerato

ForevaYoung

Master Member





Posts

: 566


Join date

: 2016-06-04


Age

: 27


Location

: Special blanket fort



So considering I have put down voices that I personally believe match my other two OCs, I
think
I found
sorta
 what I want Zephys voice to sound like?
https://www.youtube.com/watch?v=aixnMRdspjQ
The guy with the blue spiky hair is the general idea I want him to sound like, but with a little bit of gruffness to his voice. Since imaginging him in my head, I always thought he would really suit a southern accent, and if you've been reading or taking part in the RP he has debuted in, you can see I've tried to implement that as best as I can without it sounding too silly.
Let me know via feedback if you guys can imagine Zephyros having the above voice or not.
Last edited by ForevaYoung on Mon Jan 30, 2017 2:33 am; edited 1 time in total
_________________
The best things in life are always someone elses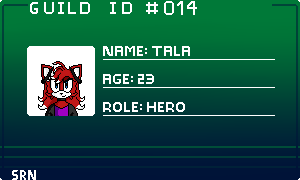 My OC Bios:
Tala the wolf
Yukiko Crescent
Zephryos Dumisa
Malakai Lerato

ForevaYoung

Master Member





Posts

: 566


Join date

: 2016-06-04


Age

: 27


Location

: Special blanket fort



I do believe this does fit well with him. Just rings all the right bells
_________________
One by one
http://sonicrpnation.forumotion.com/t3916-shrike-freelancer-g-u-n-marine
< Shrike Bio

Shrike Marine

Hero





Posts

: 1252


Join date

: 2014-05-29


Age

: 27


Location

: Station Square



Updated Zephy with a full body picture drawn by the amazing Sikopio for his reference. Thank you so much for being so patient with my awkward horrible description skills. xD
_________________
The best things in life are always someone elses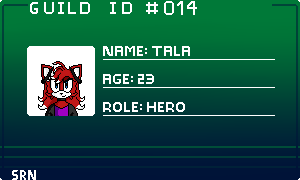 My OC Bios:
Tala the wolf
Yukiko Crescent
Zephryos Dumisa
Malakai Lerato

ForevaYoung

Master Member





Posts

: 566


Join date

: 2016-06-04


Age

: 27


Location

: Special blanket fort




---
Permissions in this forum:
You
cannot
reply to topics in this forum