Name: Yukiko 'Mikazuki' Crescent
Age: 24
Nickname(s): Coco, Kiko, Yuki
Species: Snow Leopard
Gender: Female
Occupation: Cafe All-rounder at Dreams of Mobius, Central City
Family: Eira Mikazuki Crescent (Mother) (Deceased)
           Altus Crescent (Father) (Deceased)
Birthday: 5th February
Height(Mobian): 3'7
Height(Anthro): 5'8
Alignment: Good
Appearance
Yukiko is purple with white markings. Her hair is black and falls to the bottom of her back. It is always held back loosely with a hair tie that is light blue. She has bangs that slightly fall into her eyes, a small tuft sticking up always out of place from the rest of her usually well kept hair. Her eyes are a bright orange. She wears a dark eye shadow that can be seen on her slightly closed eyelids. A white muzzle with the small tufts stick out at each side of her face. Her hands and feet are white but slowly blend into the purple around the wrists and ankle areas. A long, thick fluffy tail that almost always is looped to keep it from touching the ground. 
Her normal clothing consists of a light blue loose collared sleeveless dress top that is a little bit darker than her hair tie, grey skinny jeans and black knee high boots with silver buckles. Her hands are covered with black leathery finger-less gloves.
Reference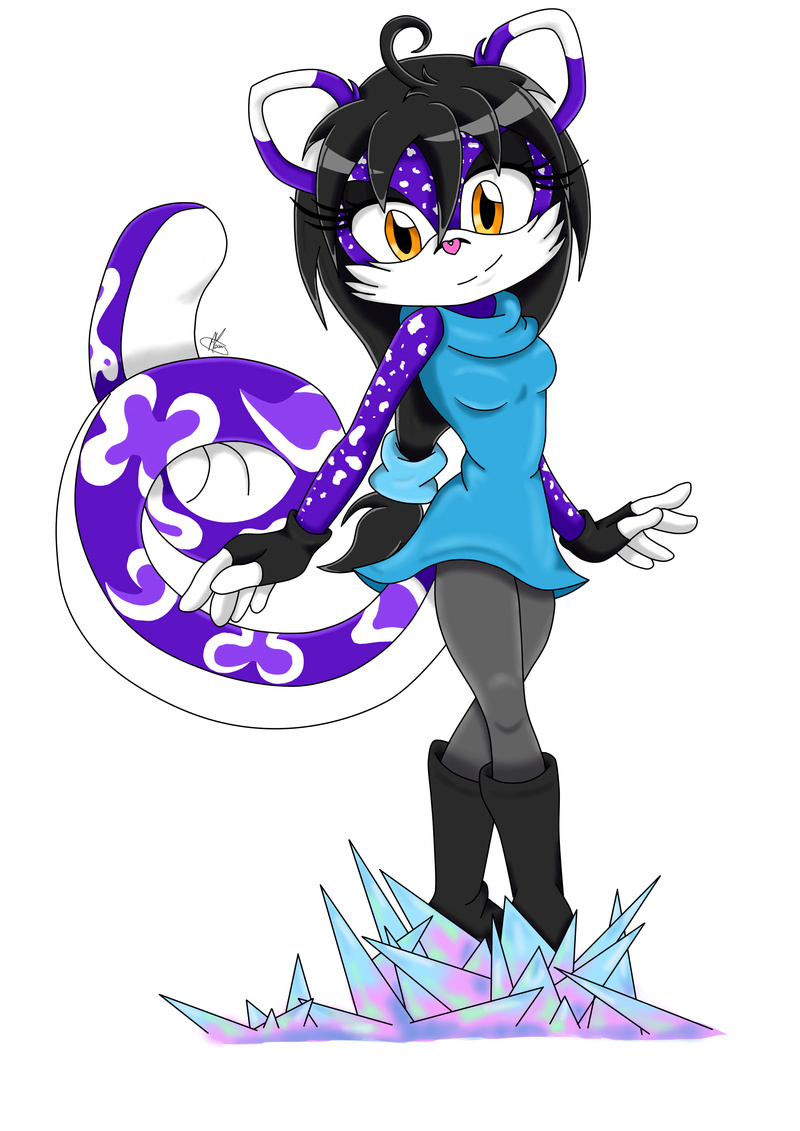 Likes: night, looking at the stars, colder temperatures, reading, peace and quiet, s
parkly things, snow.
Dislikes: violence, small spaces, bullies, secrets, loud noises, storms, controlling people, those who throw their money around stupidly.
Personality
[ltr]
Growing upon the richer side of society, Yukiko spent a lot of her younger life hidden away and sheltered from everything. She didn't have a lot of friends because all of the rich kids she was introduced to considered her weird. She preferred to read and go for walks rather than act like a typical child, so others her age didn't like to converse with her and found her 'boring'. She is a polite, yet reserved female who enjoys her alone time, but also appreciates it greatly when someone wants to actually spend some time with her, even if it surprises her they would want to be near her in the first place. Not being like a typical rich Mobian, Yukiko treats everyone she meets with care and respect, which can sometimes put her in difficult situations where she gets taken advantage of. 
Yukiko likes to stay on the happier, more content side, and so is always seen with a small smile on her face. Generally she is an eager and happy girl, but some things can really irk her and make her mad. On occasion, she can be quite negative due to the way she gets treated and in doing so, her thoughts and feels can turn dark and twisted, making her come off to others as cold and cruel, earning her a mean nickname from kids in her past as 'the ice queen'. She is afraid of that side of herself, hence why she likes being alone so as to not accidentally have an outburst, but it can come in pretty handy when she needs to find a way to defend herself backed into a corner. It shuts off her emotions essentially, so she no longer feels bad if something happens to another who doesn't deserve her time, switches off her 'Mobanity' if you will.
Combat Traits
Powers
Yukiko can create icy winds that can freeze anything it touches. She can also conjure ice and use it as a weapon, such as projecting it towards an enemy with a flick of her wrist. When she really needs to fight, she elongates her fingers by using the ice she controls into claw like structures that go up her arms like gauntlets. Alongside that, she can use her ice powers defensively and create a shield in front of her or another, which if she chooses to create one to hold, it would look like a giant glittering snowflake. Depending on her mood, the ice can form in different ways. For example, if she is particularly angry or frightened it will be formed in a threatening and dangerous way, such as pointed and sharp. When she is feeling serene and calm, she can create a dusting of shimmering frost and beautiful creations, such as sculptures and what could only be classed as pieces of art. 
Aside from this, she is pretty nimble and quick on her feet. She is a bit of a fitness freak and has a lot of stamina so can do a lot of strenuous activities without so much as breaking a sweat. 
Strengths: can make the best of most situations, flexible and nimble, cool ice powers, high stamina, treats everyone equally, no matter what their standing is.
Weaknesses: not so good with emotions, socially awkward, doesn't like too much heat, too trusting, obsessive compulsive disorder, easily taken advantage of.
History
[/ltr]
[ltr]
Born into the prestigious Crescent family who own a large portion of the property market, Yukiko has always lived a pretty sheltered life. At the age of five, she was enrolled in a private school for girls where she was to be taught full time away from home. Not long after she started, she found out she had unusual powers that meant she could control ice. This was apparent when a teacher shouted at her for daydreaming and she got upset, freezing the teachers hand to the desk. Naturally, the rest of the children of the school became aware of her strange abilities and stayed clear from her in any way they could.  
Knowing things were not going to get any better, she began to withdraw from the outside world, afraid of herself for a long time. She focused on going to classes and going straight to her private dorm room as a routine every day, the only other times she left were to eat and use the bathroom. This went on for three years before Yukiko's father withdrew her from the academy after visiting a few times to see how she was doing in her studies, but instead witnessed alone she had become. Upon getting back home, she was assigned a home tutor as she had become wary of going out in general in fear of others calling her the horrible names like the private school children had done.
Her parents had no idea that she had powers at this point, but they had suspicions considering how cold it always was when she was around them if she was upset or feeling down. Her father, Altus Crescent pulled her up on her ninth birthday as he believed he was going crazy when he saw small ice roses decorated around the windows of the large living room. She admitted to having 'a curse' to which he disagreed wholeheartedly and encouraged her to embrace her abilities and did everything he could to help her control and develop them in a safe way. 
Training began, and she was constantly busy with either tutoring or training.This went on for a further five years, and by the time Yukiko was fourteen years old, she was ready to officially become an employee of her father's business. 
Regardless of this, she didn't have an interest in becoming the next in line for ownership of the business. She tried to explain this to him, but was shot down almost immediately when she tried to tell him she wanted to own her own restaurant one day. Altus became increasingly frustrated and angry at his daughter not wanting to be a part of the family legacy, going so far as to raising a hand to her when she got angry at not being listened to. Having always been in a gentle, caring home, Yukiko grew to fear her father, and turned to her mother for comfort and protection. 
Eira Crescent was disappointed in her husband for doing such a thing to their only daughter, and actively reprimanded him for striking her for such a tiny insignificant reason. Not long afterwards, Yukiko grew distant from her father, and in doing so, she neglected her training, but instead focused on physical fitness training.  
Mid December when she was sixteen, while she was in the middle of a lesson with a tutor, she was called to her father's study for an important chat. Her mother had stage five cancer, and was admitted to the best hospital in the area.  
It was too late however, and Eira passed away a mere month after admittance. Devastated from the loss of his wife, Altus became a hermit inside his quarters, refusing to speak with anyone, not even Yukiko. 
A year passed, and she saw less and less of her father. Any time she did see him, she saw a shadow of the former proud man he was. She tried time and time again to get through to him, but he pushed her away with harsh words and lies of how much he hated her for trying to be near him. 
Altus Crescent became severely unwell, and passed away around six months after his retreat from the world. Yukiko held his hand as he drew his last breath. His last words to her were forever etched in her mind. 
[/ltr]
[ltr]

"Never let anyone bring down that spirit of yours, my daughter. You have so much goodness to give in this world of hatred and darkness. Never forget how much me and your mother love you."
[/ltr]
[ltr]

Knowing she couldn't run the business her family had left behind alone at her age, she requested help from some of her fathers business associates. In time, she became the face of Crescent Properties, but her heart was not in it. She took some time, but in the end, she managed to find who could handle the company and she left to live her own life. She was assured that she could return at any time she wanted, and the funds were always hers to use if she so needed them as they were left to her in her fathers will. She opened a bank account and put a sum of the money into it for her to use whenever she so needed it. She was assured that no matter how long she was gone, if any changes needed to be made, then she would be notified, earning her great respect for all those who helped her out with her family's affairs.
The journey of a sixteen year old sheltered girl began the day she left the huge mansion with only a suitcase holding some clothing and essentials. She felt she had no need for anything that was considered a luxury back in her now childhood home, so left everything in order to preserve all of her memories with her parents in the only place she would truly call home. She found a café in the outskirts of Central City, a few miles from Station square. It was a quiet place, but it was cosy and the people who worked there were friendly enough. Yukiko was given a chance to prove her worth and not long afterwards she was given a job. She never spoke a word of her wealth or her true identity. Giving the false surname of 'Mikazuki', the maiden surname of her mother to keep her family name safe, she continued to work in the café. Keeping herself to herself, she only really ever travels from her home in the middle of Station Square to her work. Having no friends, she made sure her work was her main focus and has been able to keep it that way since. She hopes one day to find friends who will accept her for who she is, instead of hiding behind a false persona, and maybe in the future find someone special she can share her life with, and possibly start a family to continue her fathers legacy.
[/ltr]
[ltr]
FUN FACTS
[/ltr]
[ltr]
More often than not, Yukiko's large tail has a tendency to have a mind of its own and even goes so far as to swing out and smack her in the face. There's been a few times where she has had to snatch her tail back just before it has hit strangers, which results in her apologizing profusely.
[/ltr]
Last edited by ForevaYoung on Sun Feb 25, 2018 9:51 pm; edited 7 times in total

ForevaYoung

Master Member





Posts

: 566


Join date

: 2016-06-04


Age

: 27


Location

: Special blanket fort



So... seeing as I updated Tala with a potential voice that I personally believe really suits her, I think My Yuki deserves some love too.
https://www.youtube.com/watch?v=abtkcfjKd6c
This is the voice of Pyrrha in Soul Calibur V. Because Yukiko is classed as a gentle, quiet character her voice suits her and it makes her sound a little younger as well.
_________________
The best things in life are always someone elses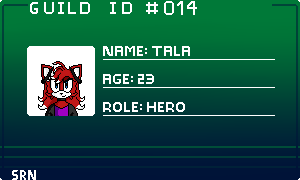 My OC Bios:
Tala the wolf
Yukiko Crescent
Zephryos Dumisa
Malakai Lerato

ForevaYoung

Master Member





Posts

: 566


Join date

: 2016-06-04


Age

: 27


Location

: Special blanket fort



Again suits her rather well. I can picture it.
_________________
One by one
http://sonicrpnation.forumotion.com/t3916-shrike-freelancer-g-u-n-marine
< Shrike Bio

Shrike Marine

Hero





Posts

: 1252


Join date

: 2014-05-29


Age

: 27


Location

: Station Square



Thank you Shrike, its good to know that something is going right with trying to make a character feel more real in another's eyes :3
_________________
The best things in life are always someone elses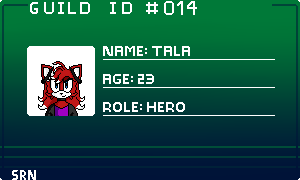 My OC Bios:
Tala the wolf
Yukiko Crescent
Zephryos Dumisa
Malakai Lerato

ForevaYoung

Master Member





Posts

: 566


Join date

: 2016-06-04


Age

: 27


Location

: Special blanket fort



I think its perfect doing well, I have been unable to find a suitable voice for Shrike, due to his helmet it has to sound distorted and muffled, not a easy thing, might have to end up voicing him myself.
_________________
One by one
http://sonicrpnation.forumotion.com/t3916-shrike-freelancer-g-u-n-marine
< Shrike Bio

Shrike Marine

Hero





Posts

: 1252


Join date

: 2014-05-29


Age

: 27


Location

: Station Square



YouTube is really good for finding these things because even those who put voice packs with next to no subs or views will still apprea if you search for the right thing. Why not try and look for masked voices or words to that effect?
_________________
The best things in life are always someone elses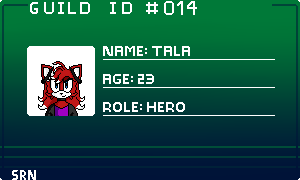 My OC Bios:
Tala the wolf
Yukiko Crescent
Zephryos Dumisa
Malakai Lerato

ForevaYoung

Master Member





Posts

: 566


Join date

: 2016-06-04


Age

: 27


Location

: Special blanket fort



Yea I just gotta keep looking bound to find something eventually.
_________________
One by one
http://sonicrpnation.forumotion.com/t3916-shrike-freelancer-g-u-n-marine
< Shrike Bio

Shrike Marine

Hero





Posts

: 1252


Join date

: 2014-05-29


Age

: 27


Location

: Station Square




Similar topics
---
Permissions in this forum:
You
cannot
reply to topics in this forum