Hello there, everyone! It's a pleasure to be here. I'm Carmana. I have been RPing for about...hm...6 years, and have been working hard to improve my RP style and character making. I hope more than anything to make friends, and wipe the dust off of my old Sonic OC that I made with a friend years ago. (Maybe add a fresh coat of paint, make him all sharp and in a nice suit to show off. XD) Anyway, if you have any questions or if there is anything about me you would like to know, feel free to ask!


Carmana

Newbie Member





Posts

: 1


Join date

: 2016-06-20


Age

: 22



Ayoooo! I'm Elec, one of the admins, up for helping with fixing an oc or beating a forum bully up whenever, just like the rest of the staff when we're online c: We have a fair few of totally new people to RPing AND perhaps even more experienced ones like you  so I think you won't have too much trouble fitting in! 
Alsooo we have a skype group! You can find more info bout it in one of the first subforums!
Hope you have a good time here with us x3
_________________
Avatar made by Uncanny Illustrator c:
You should give him a dapper bow tie and top hat. That will make him fresh and exciting.

_________________
"Sometimes I chuckle. Sometimes I do not." - Knuckles the Enchilada

HalfmoonHex

Advanced Member





Posts

: 192


Join date

: 2016-06-16


Age

: 27



Heyyo Carmana, its nice to see other newbies here. I myself have only been here for a short while too, so looking forward to seeing you RP!
To add to the OC update, I vote a snazzy cane to go with everything else xD
_________________
The best things in life are always someone elses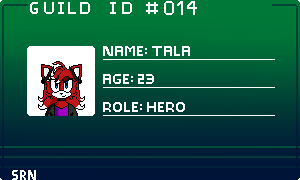 My OC Bios:
Tala the wolf
Yukiko Crescent
Zephryos Dumisa
Malakai Lerato

ForevaYoung

Master Member





Posts

: 531


Join date

: 2016-06-04


Age

: 26


Location

: Special blanket fort



Hey there, and welcome to the forum! Hope you enjoy your time here, and if you need any help with anything, feel free to hit me up!
And always cool to hear someone making a return of sorts to the fandom! Dust away my friend!

_________________
I'm not sure whether to order the caramel sticky toffee pudding, or the chocolate fudge cake. The caramel pudding looks nice, but I know I like the fudge cake already.
~Something I said, in one of my more melancholy ponderous moods
---
Permissions in this forum:
You
cannot
reply to topics in this forum