So I'm not at home right now and, even though I'll be back home tonight, I can't help but miss my cats
and wonder what all they've been destroying while we're not home
. Which, after finding out that my aunt's cats don't much care for my snuggling, just makes me curious about other people's pets on here. So, why not have a topic to talk about the animals we share our homes with? Posting pictures, sharing stories, all that good stuff.
Plus I have, like, 500 cats, there's always something weird going on or some silly pictures to share so really, why not

Also, sorry not sorry, most of mine are going to be blurry pictures off my phone, oops

I can start with one of the most charismatic of my fluffs and that would be Dende. ...Or Little Grey, as he's also known. He's not so little anymore, clearly. He's a total ham for attention and knows exactly what to do (or say) to get it.
Dem cheeks
And then there's Marshmallow, sleeping so gracefully. Made more amusing by the fact that he does enjoy beer to some extent. He likes to chase, then lick the freshly removed bottlecaps if someone opens one while he's around.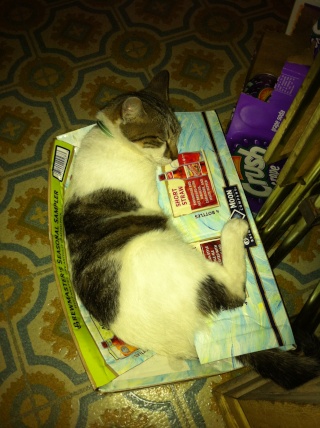 Cats and boxes, right?
Now share with me! Bring forth the animals!

Froshana

Hero





Posts

: 2364


Join date

: 2015-07-04


Age

: 28


Location

: Texas



Pets?  
PETS.
This is my big boy Leo who is the best cat in the world.  He loves to hang out with me when doing art or when I'm home.  Also only cat that l've had that actually listens to me.  Leo is also our oldest animal in the house, pushing 7 as of next month.
Other cat is Luna who is my sister's cat who still listens to me kinda.  She's a weird cat that does weird things.  She just weird.  Luna is also right now the age of 4.
Left is Chloe (Chihuahua) and on the right is Nikki (Boston Terrier) in their Halloween costumes for this year. Chloe is our youngest animal at the age of 1 while Nikki is showing her age being 6.  Also they are interesting since Chloe is not smart while Nikki is, entertaining to say the least.
Lastly I got a 10 gallon tank full of critters!  I have 6 Fire Belly Newts, 3 African Dwarf Frogs, tons of Neon Tetras and on delta tail Betta.  The two newts in the picture are of Gypsy (the thin one) and Gordon (the fat one) who are my oldest newts.  I think I've had some of the critters in the tank for well over 5 years now.

Knuxtiger4

Expert Member





Posts

: 416


Join date

: 2014-01-11


Age

: 29


Location

: The Magically Land of Corruption



PEEEETS
This is my big ball of fluff. Fox. He's a completely butt face and just loves getting into trouble. He is the first cat in my household that's actually 100% mine and at this point I almost had him for nearly 7 years.

Uncanny-Illustrator

Hero





Posts

: 1381


Join date

: 2012-12-08


Age

: 26



Yessss, I think I could listen to people talk about their pets all day, animals are just so cute.
Um um, okay, here we go. Three in one.
These are my
Powerpuff Girls
three mean girls, Feisty, Sprinkles, and Rent-A-Cat. They bully everyone, especially any cats with white fur.
Speaking of white-ish cats...
Obligatory cat named after a Pokémon: Pikachu. The only Pokémon my mother
kind of
knows. Pikachu is more my brother's cat, but she eats wires like the mouse she's named after so she isn't allowed into his room. She also has a love-hate relationship with Rent-A-Cat that I don't understand.
And one more to grow on!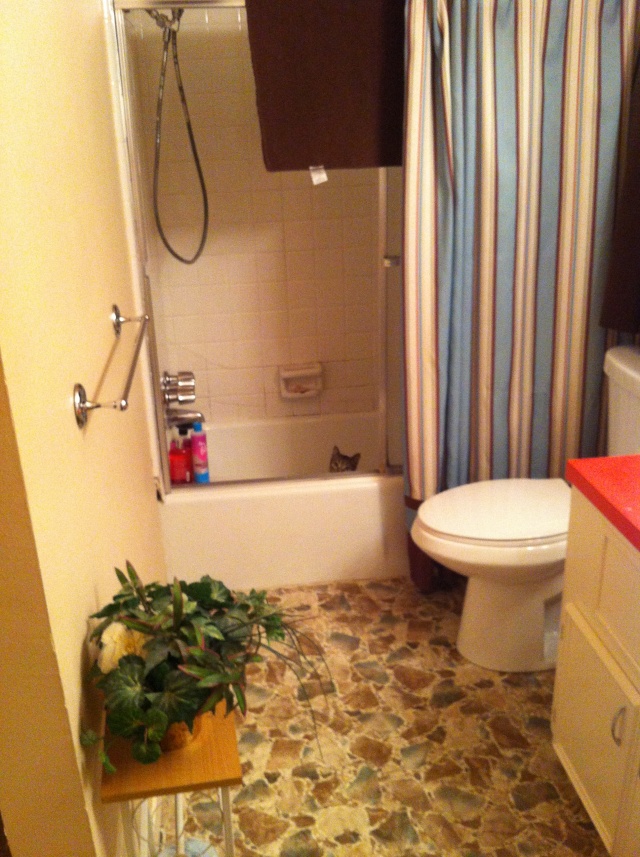 A cat we were going to name Indiana Jones wound up becoming Indiana Joany at my parents' insistence and now she's just Indy. And Indy
loves
a clean bathroom. She's a nerd.
Keep 'em comin'! Silly pictures or stories, it's always fun to see. :D
I'malsonotevenhalfwaythroughallmyowncatsohholord

Froshana

Hero





Posts

: 2364


Join date

: 2015-07-04


Age

: 28


Location

: Texas



I cannot post any pictures right now BUT I LOVE CATS AND I LOVE ALL YOUR CATS AND I'M GONNA STEAL THEM AWAY IN THE NIGHT
POST MORE PICTURES OF CATS
and i'll post mine when I can get a good shot of the cuties

Spekkal

Staff





Posts

: 1826


Join date

: 2012-03-08


Age

: 24


Location

: England



Decided that I'd try to start posting more and socializing ;u; I have a baby! He's not exactly a fluffy baby like a puppy or a kitty buuuut he's just as good. 
Meet Bruce! (aka: Snoot, wiggle or butthole)
This is quite possibly the cutest pic of him I could find. Bruce enjoys clean aspen in his tank and digging in it, sleeping on my arms, getting his chin   stroked and strangely enough he seems to enjoy being held and cuddled. o3o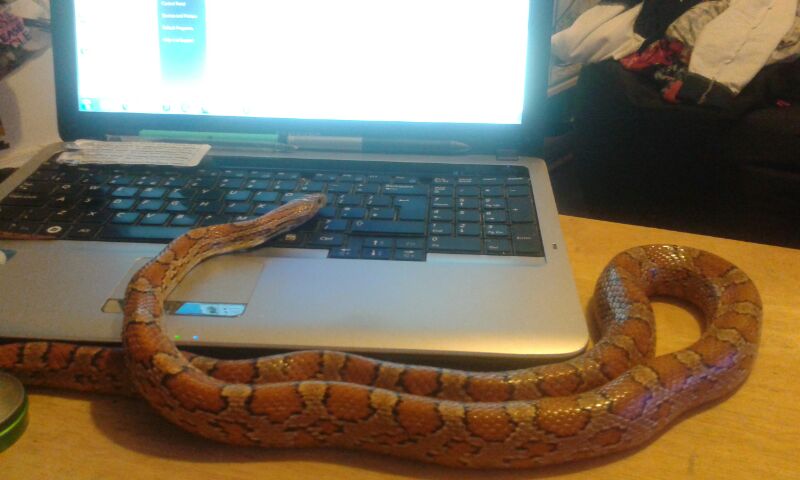 Then again, much like a cat Bruce also likes to shove everything off of my desk and sit on my keyboard. >:U ....probably because it's warm.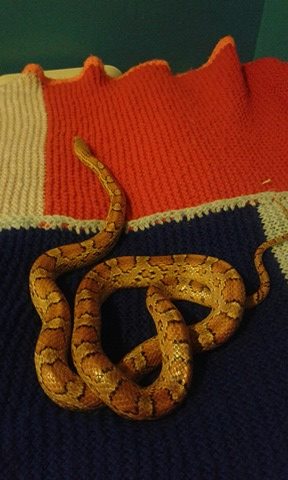 I got him around a year and a half ago from someone who could no longer take care of him, he's the first snake i've ever owned. As I type this, he's round the back of my neck with his head on the top of mine. He is around 5ft long and is estimated to be around 5 years old.

That's all the pets I've personally owned. -u-
So like, much like everyone else here, I'm a catlover!
Sadly, I can't show you pictures of my elder cat, becase I don't have any... buuuuut, I can show you a few pictures of my beloved Albert 'Whiskers'!
Apparently, in the time I've been away from home, the little rat has laid claim to my old furry rug :p
_________________

spark tb

Expert Member





Posts

: 441


Join date

: 2015-11-12


Age

: 23



I WILL GET A PICTURE OF MY DOGE AND YOU WILL LOVE IT. I also haz a bird. And other stuff.

...But I need to get my phone and sort it out that way. FFFFFF...

SORRY AGURHIIN

I love pets though. All of the ones in this topic are beautiful. ;w;
_________________


Caliburn

Hero





Posts

: 1124


Join date

: 2011-11-22


Age

: 21


Location

: A... Closet???



Dende sheds a single tear as he realizes there's no way he can out-cute all these cuties.
No but seriously, all these babies are precious. Animal babies are best babies. <3
And I'mma hold you guys to that in posting up your pets, too! Bring 'em on! 8U
Now to make up for the angst of Dende's tear with more cute. An old-ish baby picture of my three youngest, Dovah, Muffin, and Jack. They're probably at least a year old now, I'm sure I wrote down their birthday somewhere...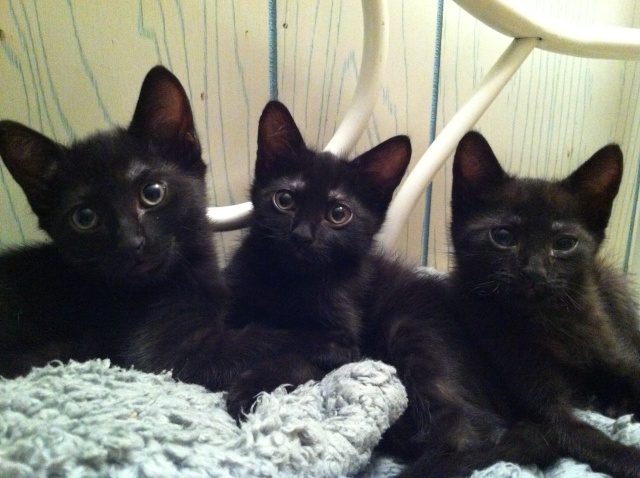 They're a lot bigger now, but I came across this and had to share their adorable days of innocence. ;w;
Oh, and can't forget Toffee. Last time she was weighed, she was at 19 lbs. She used to be 20 lbs! No idea where she's at now, but she's large and not in charge and she's a total attention whore.

Froshana

Hero





Posts

: 2364


Join date

: 2015-07-04


Age

: 28


Location

: Texas



I'm gonna be a butt and bring this back because 1) new people, 2) there are either more pets I haven't seen or I need more pics of pets that are already here and 3) I got a new babby kitty in January and I shamelessly need to share him with the world because he's awfully pretty. (≧◡≦)
Look at this Gibbs. He likes watching tv, which is what he decided to sit on me and do here, so long as it involves dinosaurs, carnivorous animals (like wolves and polar bears), or sometimes history documentaries.
Now I have kicked this, share your animals with meeeeee~

Froshana

Hero





Posts

: 2364


Join date

: 2015-07-04


Age

: 28


Location

: Texas



Similar topics
---
Permissions in this forum:
You
cannot
reply to topics in this forum