Page 4 of 4 •
1, 2, 3, 4
The hedgehog stopped in place, not moving an inch. She didn't reply to Boubka either, and didn't follow as the two walked, staring before her for a good minute.
And then she turned back and stared at Cosworth, her pupils shrinking, her fists clenched and slightly trembling. She didn't seem to have Kal's patience to people like those.
"He.. almost murdered my friend." She walked up to Cosworth, staring him in the eye, "HE ALMOST MURDERED A CHILD, YOU BASTARD-!" Aaand she raised her palm, CLEARLY about to bitchslap Cosworth. Hard.
..But she decided against it, taking a deep breath and lowering her hand. He wasn't the one who caused all that. And the person who did was at the moment, sadly, unconscious.
"Do NOT apologise for this.. monster's actions. PREVENT them." She glanced over Cosworth and Dennis, "Make him control his powers. Get him a power-restraining collar. Bracelets. I have them, I could bloody tell you where you can get those if you absolutely can't use google. Keep him away from people. Do SOMETHING. Because one day, someone will steal his candy, he will go on a murder spree, and then there will be NO-ONE left to listen to your 'sorries'." She raised her hand again, but only to point her finger exactly at Cosworth's nose, almost poking him with it.
"Get this beast a leash, or there WILL be consequences."
Aand with that little outburst finished, the hedgehog stomped off into the woods and grabbed Kal's arm to support him, her frown quickly melting into concern. She was honestly worried about consequences to HER own actions, but.. she just couldn't let those people leave like absolutely nothing happened. "Let's just go."
Cosworth was in shock...  he didn't know what to say, he watched as the Orange hedgehog walked off.  Cosworth turned to Dennis " get him" he said as ponited towards Ryder's body.

Ryder the hedgehog

Senior Member





Posts

: 260


Join date

: 2014-10-25


Age

: 19


Location

: *inside a Koenigsegg Regera *



"Kal," the yellow hedgehog said, glancing at Elec having her outburst. He frowned, and his fingers flexed instructively, at the very fact that these people managed to get her this angry. He'd never seen this before. It... intimidated him, "It's Kal," he repeated in a softer tone, not even glancing towards Boubka's or Hurry's way, his gaze locked upon the electrical demon.

He watched her turn and approach, and he grabbed her by the shoulders, as she grabbed him. His frown deepened, and he exhaled. "Elec..." he sighed, pulling the girl into a hug, "I hope you're okay. I'm here for you."

He released the hug. He looked at Boubka with a concerned frown, and then began to walk off. He made no notion to direct his attention towards those who caused this.

Spekkal

Staff





Posts

: 1807


Join date

: 2012-03-08


Age

: 22


Location

: England



He was in the process of getting to the nearest shelter, all while keeping an eye on the figure that was laying in his arms. Don't worry...I'll get you the help you need, the seedrian thought. Just hold on.


(I apologize for the short post!)
Boubka walked away with Kalkesp and Electrisa, meanwhile constantly looking back and forth to see if the others would leave too.

He was very quiet. Not a thing for Boubka to do. He wasn't happy that it was over. He was a bit shocked. He had never seen her be like this. He wanted to ask her if she was alright, but then he thought to himself that it would be useless to ask. He knew that she was not alright. She could only get more angry because of it. He knew she went through some very heavy stuff. He looked a bit concerned at Electrisa.

He thought it was better to ask something else. He looked at Kal for a moment. "Do you think you need any care? Like....hospital care? Because I-uh or we could take you there if you want..." He shrugged. He felt a bit uneasy with Kal. He had the feeling that Kal only wanted Boubka to be gone. But Boubka couldn't go without helping the man out. Kal had to be in good health again. Not just because of Kal himself, but also for Elec.
_________________
Character Bios:
Boubka Frolig
Alina Marilayra
Craid Taron
Luka Frolig
Prescill Marilayra
My beautiful profile picture was drawn by the fabulous and spectacular
Uncanny-Illustrator
!
She stared back at Kal, her brow furrowed a bit, her muscles tense. Was he angry? Were those guys planning another attack behind her back? What did she do?
A hug. Oh. It was fine, that's good.
"It's okay," she gave a small sigh, "I'm okay. Let's get you home." As Kal began to leave she followed quickly, giving a small smile to him and Bou, who also seemed to be a little uneasy. But she felt fine, really! Albeit a little bit nervous and.. 'vulnerable' after that little rant of hers, and she could feel her heart beating faster from this pinch of adrenaline.
"Kal said he's feeling fine earlier. I'm... not entirely happy with this, but I guess we gotta trust him on that," she said with a huff, looking the yellow hedgehog over. She shook her head of the raindrops, "The most important is, we're all alive and in one piece. And that's how it should be." 
Aaand the trio continued on their merry way, all of them probably soaked to the bone and up for about a week of sniffling and coughing their lungs out. Nice.

(And I suppose that's about it with posts from me, others are of course free to continue however long they wish to <3)
Cosworth raised  his hand towards Ryder and healed him ,the wounds began to disappear on Ryder's body. Ryder awakens and Gasps for air , He Coughed  a little and looked around. He stood to his feet and looked at Kal,Eletrisa and Boubka  and the  Seedrian.
_________________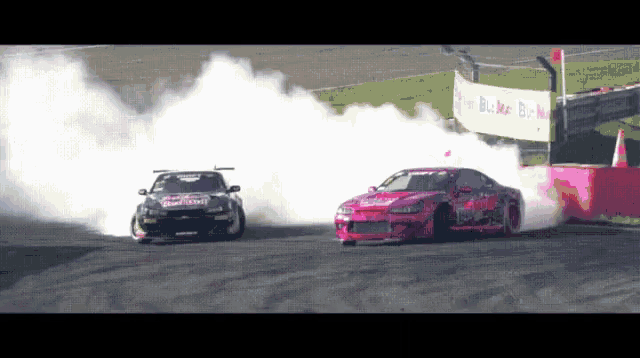 "Racing, Competing, It's in my Blood. It's part of me, It's part of my Life; I have been doing it all my life and it stands out above everything else."~ Ayrton Senna.
My bio is found here ->
http://sonicrpnation.forumotion.com/t3632-ryder-the-hedgehog-half-demon

Ryder the hedgehog

Senior Member





Posts

: 260


Join date

: 2014-10-25


Age

: 19


Location

: *inside a Koenigsegg Regera *



((Skip me! I have nothing else to add - Kal's just gonna keep walking home! I mean other than reply to Boubka, but that'd be like only a sentence? He'd just say 'not really' and dismiss what happened. SO YEAH SKIP ME))

Spekkal

Staff





Posts

: 1807


Join date

: 2012-03-08


Age

: 22


Location

: England



After getting to shelter, the seedrian laid the cat on the ground and placed a hand on his chest, healing him of his wounds in the process. He looked to see if he was all right, which in this case, he was. He was glad he had helped, if not intervened.
Envy slowly awakened, sat up a bit and spoke very quickly towards the seedrian "Oi, thanks... You probably just saved my life..." He began to stand when he realized that he had nearly gotten killed protecting someone... "Wait! Are the others OK, did I manage to keep them from harm?!" Envy's voice rose as he spoke that sentence... But then he rethought his actions against Ryder.

Envy blinked a few times after getting out of that small issue over the others, he glanced at the seedrian, stood up, and whispered into the air "Thanks again, but I must leave you." He left the area with a confident smile... Yet he contemplated what he had just done... And changed as he walked

(End of the line fo m, time to update bio.)
_________________
Thanks to the amazing Uncanny-Illustrator for the adorable avatar! 
Character: Envy.
I'm not dead!

Envy the Jealous

Expert Member





Posts

: 346


Join date

: 2015-06-19


Age

: 17


Location

: Being jealous of all the great artists on this site >.<



Page 4 of 4 •
1, 2, 3, 4
---
Permissions in this forum:
You
cannot
reply to topics in this forum