Now, recently, I was banned from the chatbox.

Why, do you ask? Well, take a seat and I will share.

Now, as you all may know, I'm going to be leaving for good soon. Just tying up loose ends here and there. In the C-Box, I joked that I would get myself banned. It wasn't taken too seriously at the time, ergo I thought nothing wrong. I continued my day, giving out my goodbyes. Eventually, I began horsing around with Vegetaovr9000. Me and him usually goof around every so often, so this was nothing. Eventually, I was asked to stop by a moderator, so I did. Later then on, Electrisa joined. Not much talking happened, and eventually, she was timed out. After she was timed out, I said "Bye, Elec. I love you." Humorously. As when family or friends usually finish a call, that's how they hang up. Now for every reason, this should have been taken as a joke. Plenty of people do this, such as Robot Chicken, Yu-Gi-Oh Abridged, and even Family Guy from time to time. But again, this joke was taken with a grain of salt. I kept on joking, and took it a little further. My joking, though, NEVER violated a single rule in the C-Box rules. "Me and Electrisa will live in a big house made of chocolate and we will have hundreds of little hedgies." How can anyone take that seriously? CLEARLY that was comical, and in no way, shape, or form violated any of the site's policies. I have been unfairly banned, and I'm sorry, but maybe I'm not the one who messed up here. Maybe, just maybe, an admin can actually make a mistake.

*Drops micophone*

Clash the Hedgehog, out. Word.
_________________
On the other hand, what example does it set if staff sit around after someone states quite frankly that they're preparing to break a bunch of rules, for them to just sit there and wait for rules to be broken? In the end, it would be preferred if rules were not broken in the first place, so prevention is key. You don't want to have to wait for someone to break the rules and then have to deal with all the clean-up.
I mean, if they saw that, did nothing, then came back tomorrow and found the forum spammed up with say, porn and spambots, and they had to take the time to sort it all and clean it all up, who's fault is it then? Prevention of rule breaking is more important than punishment, and if someone just sits there going 'I'm leaving, so I'm going to break all the rules anyway as it won't effect me negatively', of COURSE they're going to respond.
_________________
Feel free to check out my comic, Bar'd, right here;
My characters may be found here;
Dregan's Toyhou.se
Completed character profiles are;
JC
|
King Zeke
|
Maverick
|
Suave
If you wish to ask any of my characters questions, you can go here;
Ask Dreg's Dudes & Dudettes
You know clash the cbox has something called archives, from what the archives say you were making inuendo after inuendo and threatening to break the rules because 'you were leaving and it wouldn't effect you anyway' not to mention your 'jokes' were very degrading and objectifying and even vegeta seemed uncomfortable with it.

That said I think you were quite justly banned love~ ta~

lady-tragedy

Master Member





Posts

: 554


Join date

: 2012-02-05


Age

: 28



I was very uncomfortable with it! Like out of all things that made me uncomfortable this trumps them all!
_________________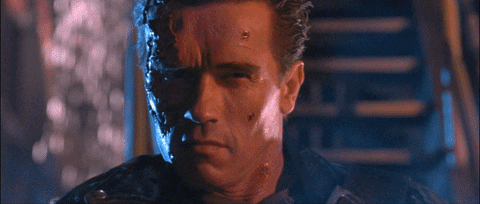 So in conclusion, I wasn't wrong in banning you, as seen above from other members of the forum. Now please get your head out of your rear end and calm that ego just because you found another place to RP. It's embarrassing and you're lucky you're not banned from posting because of your attitude.

*Picks up microphone and neatly puts it back*

Spekkal, out. Word.

Spekkal

Staff





Posts

: 1826


Join date

: 2012-03-08


Age

: 24


Location

: England



Similar topics
---
Permissions in this forum:
You
cannot
reply to topics in this forum