About time I actually posted the ranks and their requirements...
I decided to seriously lower the requirements for the ranks, because honestly, they were ridiculously high. Basically they were made around Azrael's post count, yeah.
So that's been removed; it's lower now and easier to get the highest rank. Great~!
Okay. So... basically in order:
Banned
(Multiple or severe rule breakings)
Suspended
(A few or one big-ish rule breaking)
(0 Posts)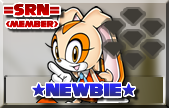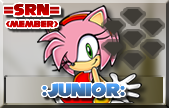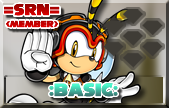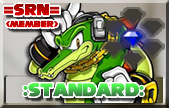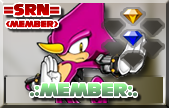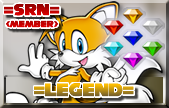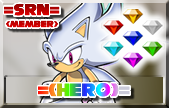 (Sythe only; owner's rank)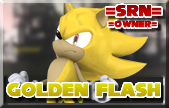 For the record: I'd post all of the character ranks, but honestly, I don't have the time nor patience to copy paste every single last character rank. Making them was annoying enough, so deal with it.
_________________


Caliburn

Hero





Posts

: 1124


Join date

: 2011-11-22


Age

: 21


Location

: A... Closet???



I don't mean to seem nitpicky at all, but since I have control over Tails, shouldn't my rank be "Young Genius"?

Or at least, I think that was it...

DeuxExDimensia

Master Member





Posts

: 675


Join date

: 2013-03-26


Age

: 22



...So it should be.

Fixed.
_________________


Caliburn

Hero





Posts

: 1124


Join date

: 2011-11-22


Age

: 21


Location

: A... Closet???



There are a number of missing character ranks and expired character ranks, mine included unless I missed something.
_________________
Want to weigh in on recent events through your forum newspaper? 
Send the editor a message!
"I look at the mirror after I wake up, I look at the stars before I go to sleep.  Through it all, apparently empty of meaning, I wonder, 'What's the point?'

"Then I see kindness.  Then everything has a point."
Only Fire Guardian this side of the Atlantic (or Pacific, if you want to look at it that way).  Have a problem with the forum, especially the cBox, and I'm the highest rank officer around?  Give me a ring, I'll see what I can do.
Credit for avatar to lady-tragedy; credit for signature picture to MidknightBeast.  You're asking what signature picture?  This one:

Quiet Light

Expert Member





Posts

: 410


Join date

: 2013-08-26


Age

: 22


Location

: Station Square.



I really wish that I had the Blaze one.

However I understand the effort it takes to make them and won't be bothering you about it beyond that sentence.

_________________
"We choose to go to the moon. We choose to go to the moon in this decade and do the other things, not because they are easy, but because they are hard, because that goal will serve to organize and measure the best of our energies and skills, because that challenge is one that we are willing to accept, one we are unwilling to postpone, and one which we intend to win, and the others, too."-John F. Kennedy
Used to be a lot cooler when we actually did stuff and didn't just care about how much money we make.

Sol

Expert Member





Posts

: 321


Join date

: 2013-03-03


Age

: 23


Location

: Moo. Hey, look some cheese!



Wait, I'm just curious, I have control over Fleetway Super Sonic from the Fleetway Universe. He is considered a "Major Character" but he is only found in the comics. Does my rank become Fleetway Super Sonic because he is a Major Character, or I don't get a rank change because he's only in the comics? Please PM me with your answer A.S.A.P. 
Thank you.  

Similar topics
---
Permissions in this forum:
You
cannot
reply to topics in this forum