Page 2 of 2 •
1, 2

Mine is knuxtiger4, figure I'd post mine now since I feel like I've been here long enough to do so.

Let me know who you are before added me.

Knuxtiger4

Expert Member





Posts

: 416


Join date

: 2014-01-11


Age

: 29


Location

: The Magically Land of Corruption



Skype name. I literally had no other choice but Vegetaovr9000
_________________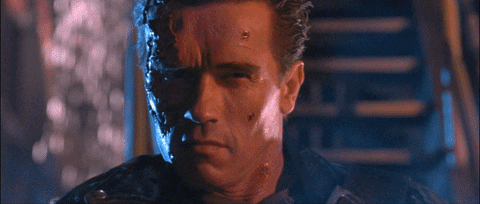 If anyone was curious of mine its thehighflyingfox. I'm on like always. X3
_________________
◎ M I L E S "T A I L S" P R O W E R ◎

Two Tailed, M A S T E R M E C H A N I C, I Will Follow S O N I C Till The End
I wanna F L Y H I G H So I can reach the highest of A L L T H E H E A V E N S
Somebody will be W A I T I N G F O R M E so, I have got to F L Y H I G H E R

UnbreakableBond

Basic Member





Posts

: 46


Join date

: 2014-01-23


Location

: Somewhere on Mobius



Reposting because a lot more active on skype: SuperGalaxyGuy
ackie_woodpatch add me for fun lol as long as you say your from here. As a warning my roleplays on skype tend to brake rules because there is no one to keep me in order 

  but there not rule braking as in unfair stuff.

Woodpatch Chronicles

Newbie Member





Posts

: 9


Join date

: 2014-03-15


Age

: 35


Location

: The Sunny UK



Why didn't I do this earlier lsdkfj

electrisa_shila

Because originality
cruztheechidna

Because who gives a flying Ffffffff-fudge cake.
Name's weegeefan100. Just to let you know, I may sound abit younger.

Weegeevenom

Newbie Member





Posts

: 6


Join date

: 2014-07-09



I actually don't think I've posted in here? I thought I had.
My Skype is the same as my username: Spekkal
Though I'm really not up for calls with most people and I prefer a simple chat if I actually reply. And for the sake of admin stuff, blah blah feel free to ask me questions or RP with me there blah.

Spekkal

Staff





Posts

: 1827


Join date

: 2012-03-08


Age

: 24


Location

: England



I didn't plan on giving mine out but because i am leaving today and whatnot I might as well.

Mine is: rosegirl.22.98

_________________
I'm Awake, I'm Alive
Now I know what I believe inside!
Now! It's my time,
I'll do what I want cause this is my life!
Right here, Right now,
I'll Stand my guard and never back down.
I know what I believe inside,
I'm Awake and I'm Alive.

~Skillet <3

TaylorNPTTWolf

Standard Member





Posts

: 89


Join date

: 2014-05-26


Age

: 21


Location

: WI USA



Page 2 of 2 •
1, 2

Similar topics
---
Permissions in this forum:
You
cannot
reply to topics in this forum